You have found a block of land in the suburb of your choice, perhaps you are in Brisbane, Sydney, Griffith, Armidale, or Cairns, and anywhere in between - somewhere in our vast home we call Australia 😜 ,which is super exciting.... the only problem is, the block size is TINY! It's a narrow block with only 10 metres from boundary to boundary, and it is only about 30 metres deep.
What on earth can you build on to a narrow site such as that? Surely no dream home!
Ok, so let's have a think about what you need in a design to start. You need a living space big enough to fit your family all at one time. You need rooms for all family members, whether sharing or not, this needs to be considered.
Does your house plan need to include two bathrooms, or could you have one bathroom and a powder room?
Integrity New Homes has lots of done for you narrow block homes in our standard design range. Homes that have a small floor layout do well with high ceilings because it creates a sense of space.
You can see an example of a small lot home in the Seaside 160 design , it has a contemporary ground floor single level floor plan with 4 bedrooms and a large open space living area, which opens to a big outdoor alfresco area.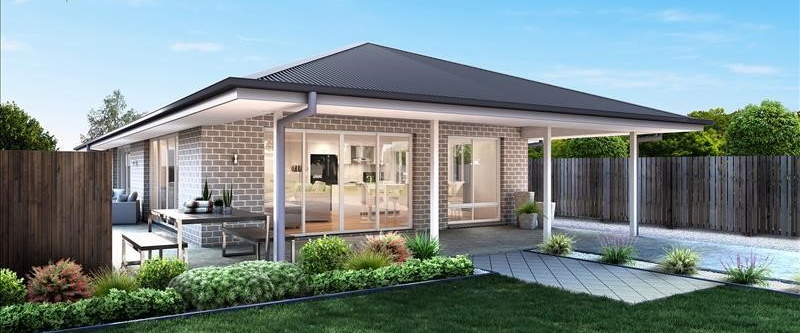 Notably this design would work extremely well as a holiday home and would be the perfect solution and perfect design for that.
Some of our other narrow block designs are the two storey Caxton 270 which has living downstairs, and all bedroom upstairs (Suitable for a very narrow site with its width at 8.70m and depth at 21.90m) ;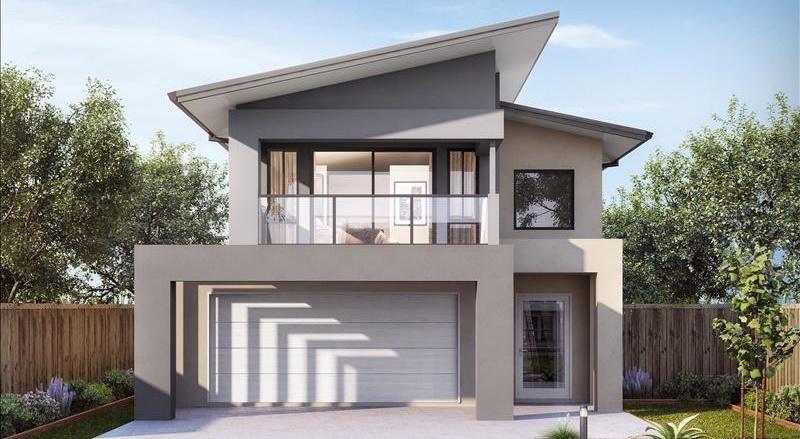 The Paddington 250 or Paddington 235 which has an upper living area; great if you have a view you would like to capture. With a second downstairs living area included, it ticks all the interior design boxes for spacious small block homes. Natural light can also be achieved by the use of glass, both in the size and spacing of the windows and glass doors. This design also boasts a double garage, which is often hard to incorporate into a narrow block designs.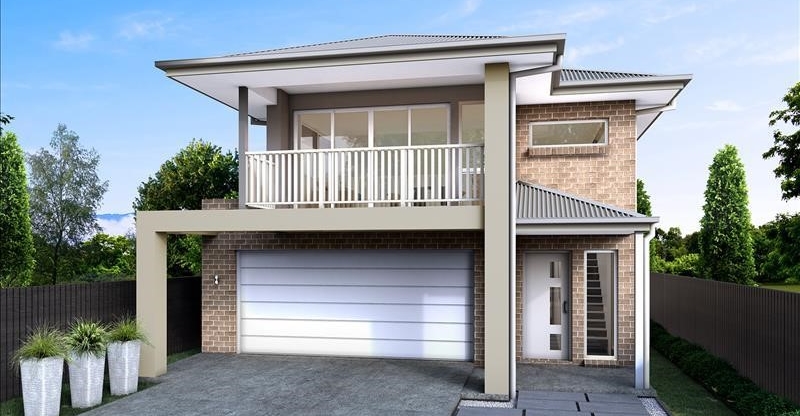 All the contemporary and functional home designs within our range of Narrow lot Home designs are suitable for all areas in the country, inner city or urban neighbourhood.
Our custom design solutions to suit your location, block shape and block orientation make Integrity New Homes the one stop builder to suit all styles, budgets and needs.

Combining style, with smart building solutions, you have the perfect spacious and functional home. Unlike Traditional homes, Integrity New Homes are designed to be energy efficient and to make the best use of the orientation of the site to achieve this.
Ceiling windows such as Velux skylights can be used to add ventilation as well as natural light into your home. A great option if you are hemmed in on both sides of your home by other tall buildings.
See our full range of done for you designs here