You are building a new Integrity New Home, and it's time to choose all the colours – including all the fittings and fixtures.

Yes, the process can seem daunting.

We understand, so that is why we have created these seven complete colour schemes, each with coordinating neutrals, to make it easy to choose the perfect shades for your space. With the Integrity New Homes Fast Track Colour Selection option, you can have the whole process of choosing the colours for your new home new completed in no time!

For a lovely neutral colour scheme that works in almost every setting, these 7 Colour Palettes, ranging from cool neutrals to dramatic darks, were created to make it easy to choose colours that will work together beautifully. You can be sure your home will look amazing.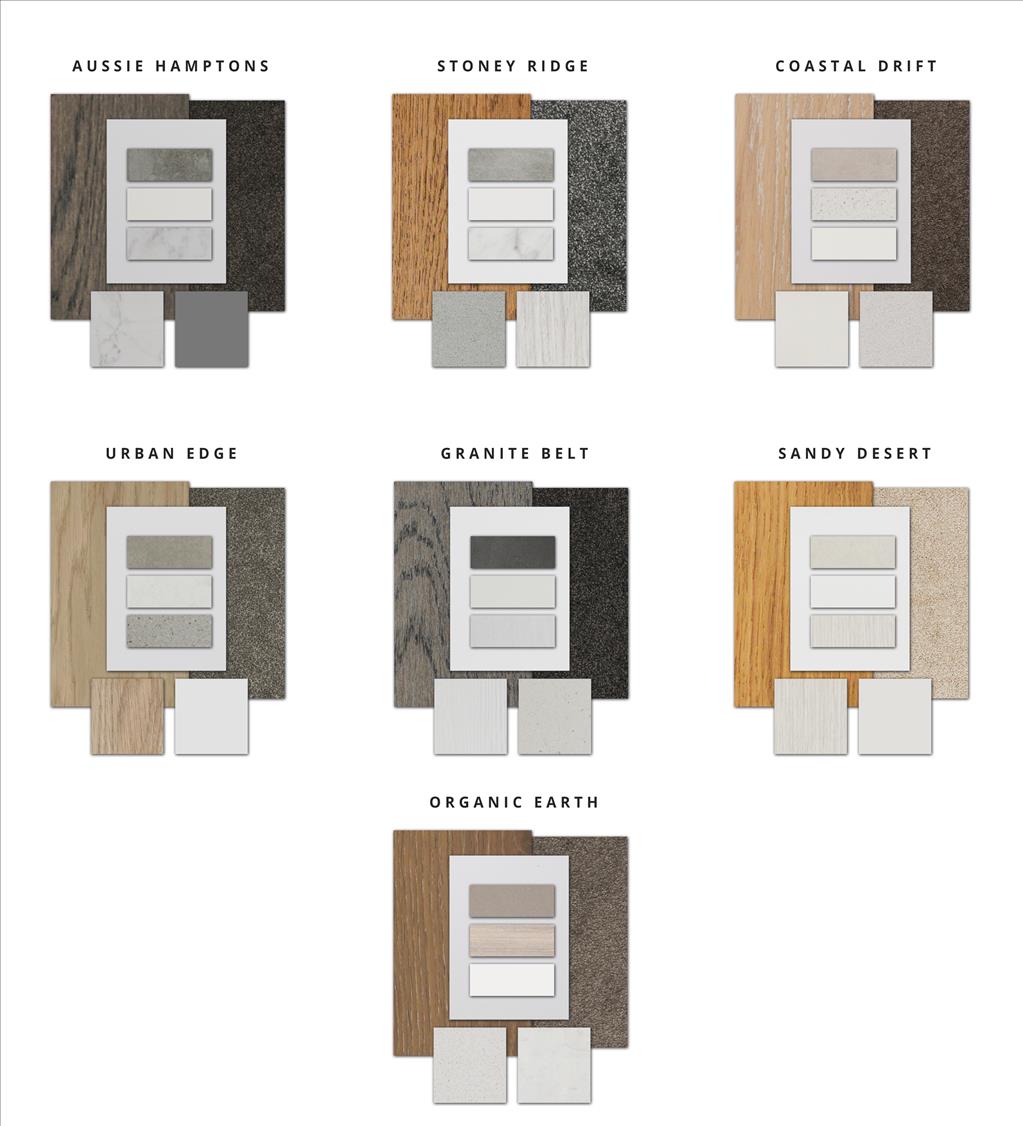 Each Colour palette has its own style and colours. The cool thing is, that you can change it up by choosing from Tiles for your main floors or the various ranges of timber and vinyl options. And no matter what you select, you have peace of mind, knowing that the selections have been put together by a professional interior designer, so they all work within the palette chosen.


SCHEME 1 - Urban Edge:

This cool and contemporary palette is perfect for city living. Using the beautiful dark Colorbond Monument colour for the roof, and other shades of greys, and whites, it creates a sleek and stylish look.
Click here to view more of the Urbane Edge.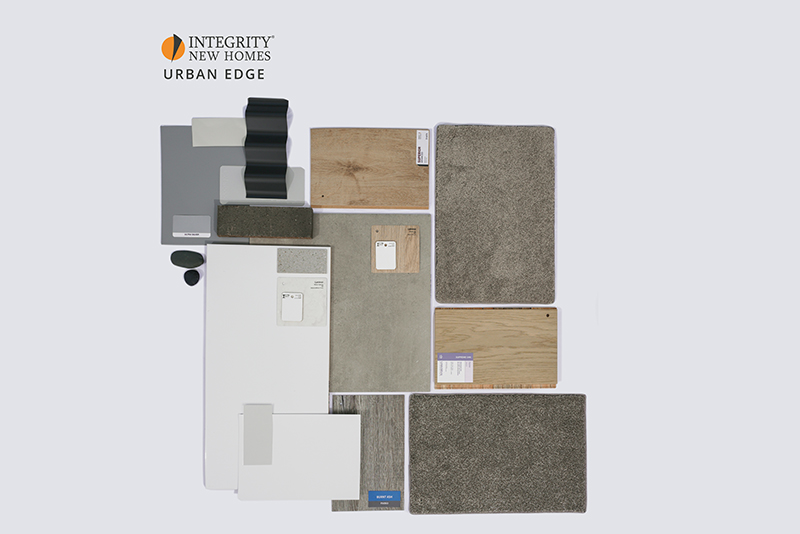 SCHEME 2 - Stoney Ridge:

A natural and earthy scheme that also features heavily with the popular greys of the present, Stoney Ridge features soft greys and contrasting crisp whites. The roof is the popular and fresh blue grey of Basalt. The look has a Hamptons feel with the Australian coastal edge to it. It's perfect for creating a warm and inviting atmosphere especially teamed with warm timber furniture accents and textured rugs throughout the home.
Click here to download more information of the Stoney Ridge.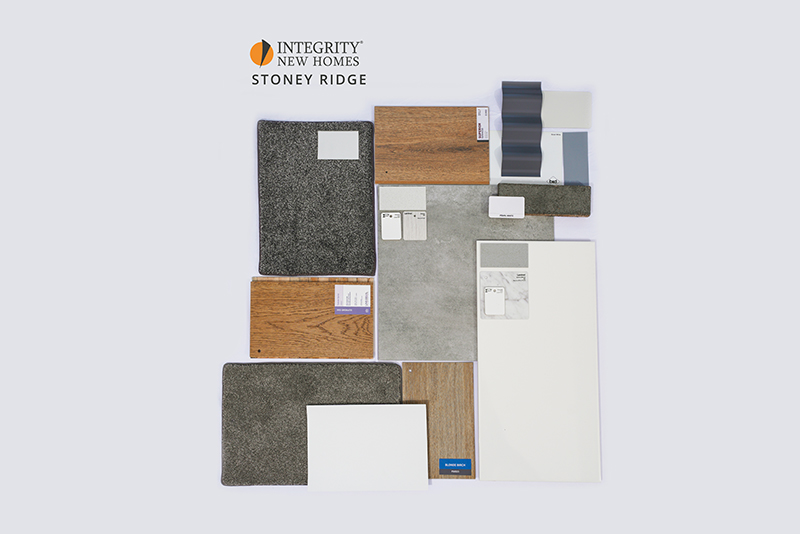 SCHEME 3 - Organic Earth:

If you want your home to feel like a coastal nature retreat, Organic Earth is the scheme for you. With its soft blue greens (Colorbond Windspray) that can look like the water of the ocean or the Eucalypts in our Australian outback; and deep ocean blues (Ironstone) , which also compares to the haze of the Eucalypt trees so prominent to our mountains; it brings the outdoors in beautifully. We love how it has soft neutrals and whites that go with any choice of interior furniture or soft furnishings.
Click here to view more of Organic Earth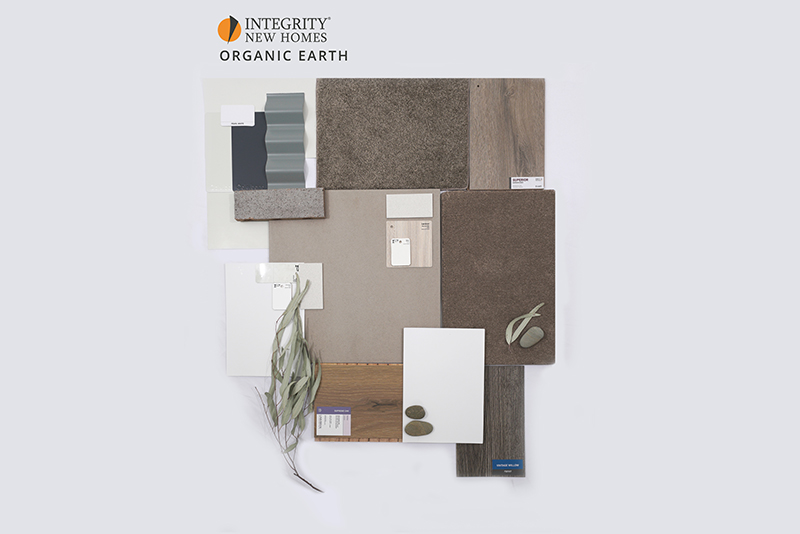 SCHEME 4 - Granite Belt:

This scheme offers dark shades of charcoals and greys, seen on rocks, which can be used to create a natural and timeless look. The scheme is easy to use and can be paired with other neutrals or bright colours for a pop of contrast. This is perfect for anyone who wants to inject some personality into their home. With bold greys and black accents, this scheme will give your home an edgy feel. It has enough neutrals in it to also be compatible with many peoples tastes. Great for those outback places that have red dirt that gets into every piece of clothing or footwear!
Click here to view more of Granite Belt.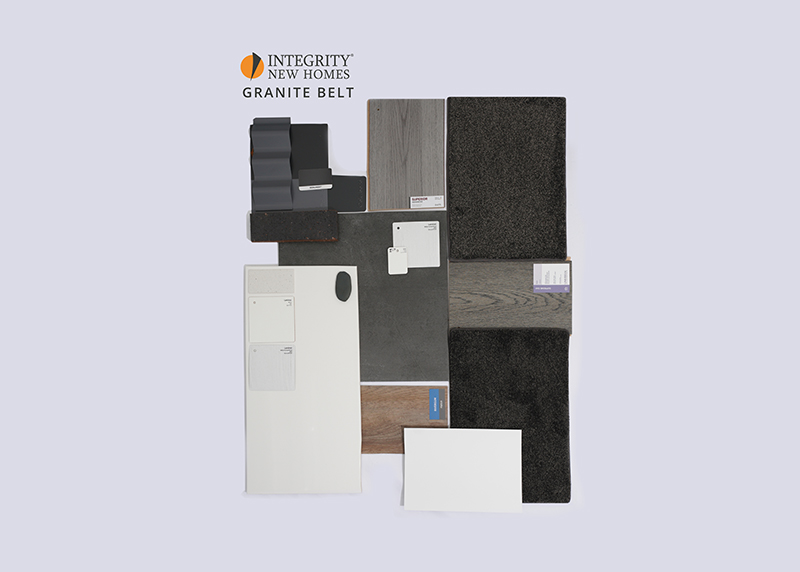 SCHEME 5 – Coastal Drift

This scheme draws its inspiration from the seaside colours of the beach and the ocean. The movement of sand drifts and the warmth of the cliffs and mountains close to the water's edge. It features whites and oak floors, creamy beachy tiles, and light and airy colours that are perfect for creating a relaxing coastal atmosphere. So if you're looking for a simple way to stay super neutral but not in the grey tones, but allows you to add your own pops of colour to your home, this is the scheme for you!
Click here to view more information bout Coastal Drift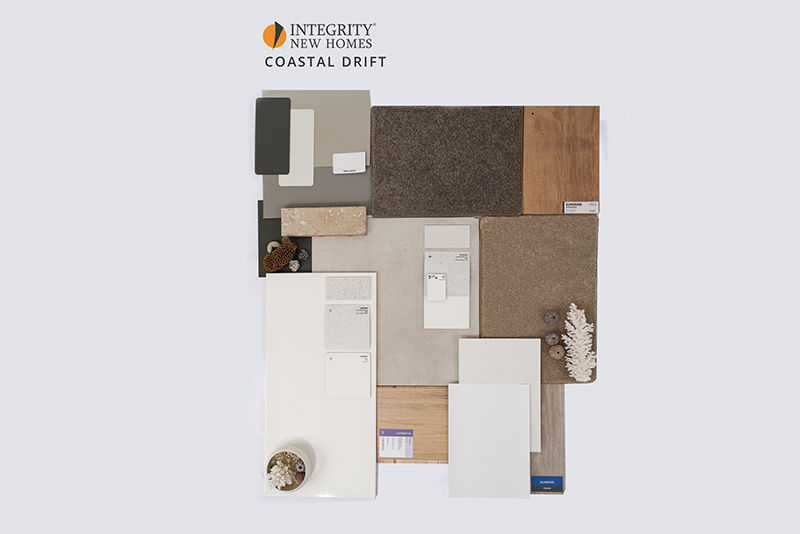 SCHEME 6 – Sandy Desert

The sands of the desert gave texture and beauty that is unique and ever-changing with the winds and the weather. These lovely neutral-coloured grains give us the inspiration for this soothing palette that works well with almost any design. It is a versatile colour scheme that looks great in both modern and traditional homes.
Click here to view more information about Sandy Desert.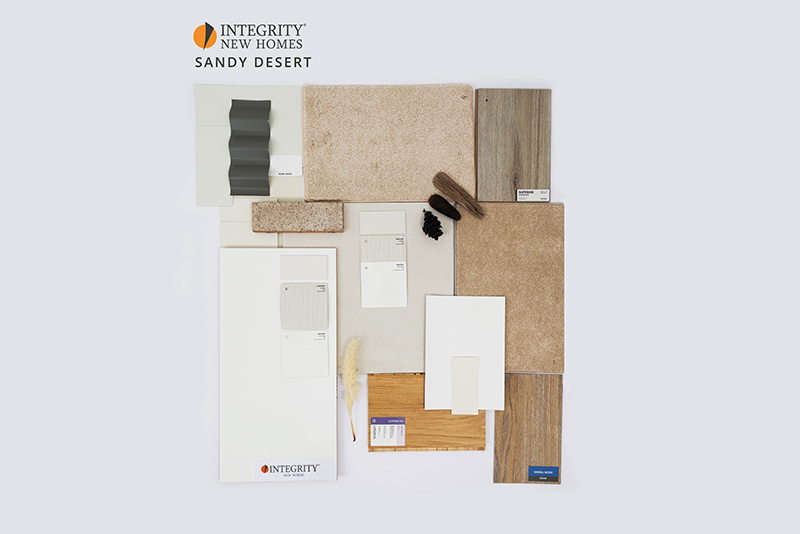 SCHEME 7 – Aussie Hamptons

Inspiration for this selection of colours is easy to reference and know its origins – the beautiful expensive homes of Long Island New York have been given a simple Aussie twist. The scheme is not elaborate like those American homes but has some of the beautiful elements of our own version, with the colours and textures, the lovely James Hardie Linea or Primeline cladding being a mandatory feature of the look, as well as the white trims always associated with the façade of these homes.
Click here to view more information about Aussie Hamptons.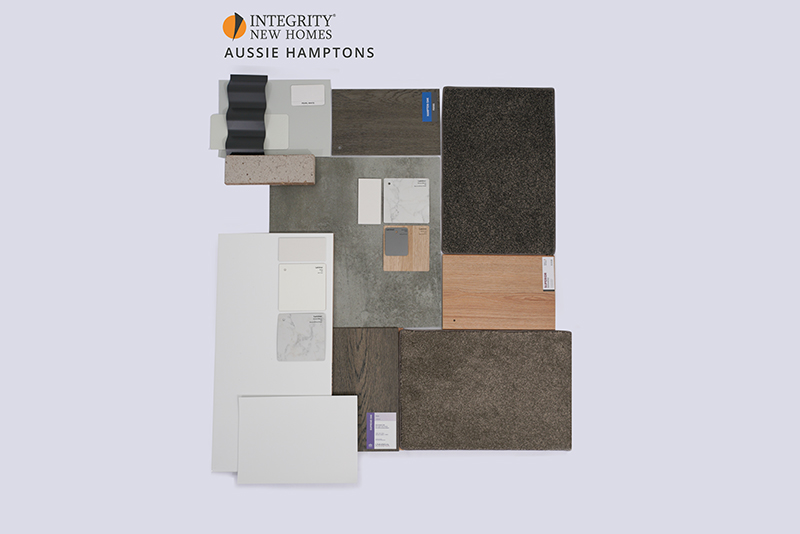 How do I get access to these colour schemes?

Integrity New Homes have these 7 Colour Schemes available as a PDF version that includes an image of the colours. We also have an Online Colour Selection available so that you can use the clickable links to see exactly what you are getting. The latter process is very simple… you are given your own login details to the software and you can look at each of the 7 selections to make your choice. There is some room to move within the template, but it genuinely makes it very easy to see what colour selection items are included in your contract. If you are not computer savvy, it's no problem, we can do it for you, in consultation with you 😊

No one wants to spend hours agonising over the perfect colour scheme for their home, and now there's no need to with these ready-made schemes. So why not take the hassle out of colour selection and let these schemes do all the hard work for you?

What if I want to choose my own colours?

A professional designer will also be aware of current trends in colour selection and can help you choose a palette that will stay in style for years to come. If you're looking for a neutral palette that will be easy to live with, a professional designer can recommend several options that will work well in any space. With the help of a professional, you can rest assured that the colours you choose for your home will be perfect for you and your family.

So whether you go with one of the 7 Fast Track Schemes or do a full custom colour selection, we can help you with the full package, quickly and efficiently with our online consultation service.