Home Design Facade Options
Different facade options will drastically change the look and streat appeal of your home.
For designs with more than one floor plan/design, the artist's impression facades shown are generally of the floor plan/design with the largest floor area size. Therefore the artist's impression facades may not be an accurate representation of all floor plans offered and are indicative only. Please refer to the specific details stated in your building contract.
Home Designs In This Range
Floor Plan Details
We pride ourselves on affordable custom design. Talk to us about modifying the floor plan of the Paddington 250 to suit your lifestyle and unique circumstances.
Upper Living 110.77 m²
Lower Living 80.78 m²
Garage 37.14 m²
Deck 6.90 m²
Upper Deck 10.65 m²
Porch 4.30 m²
&nbsp &nbsp
Width 8.40 m
Length 20.51 m
Enquire Now
Home design flyer
Download the Paddington 250 home design flyer
Save a printable PDF version of the Paddington 250 showing floor plan and facade options.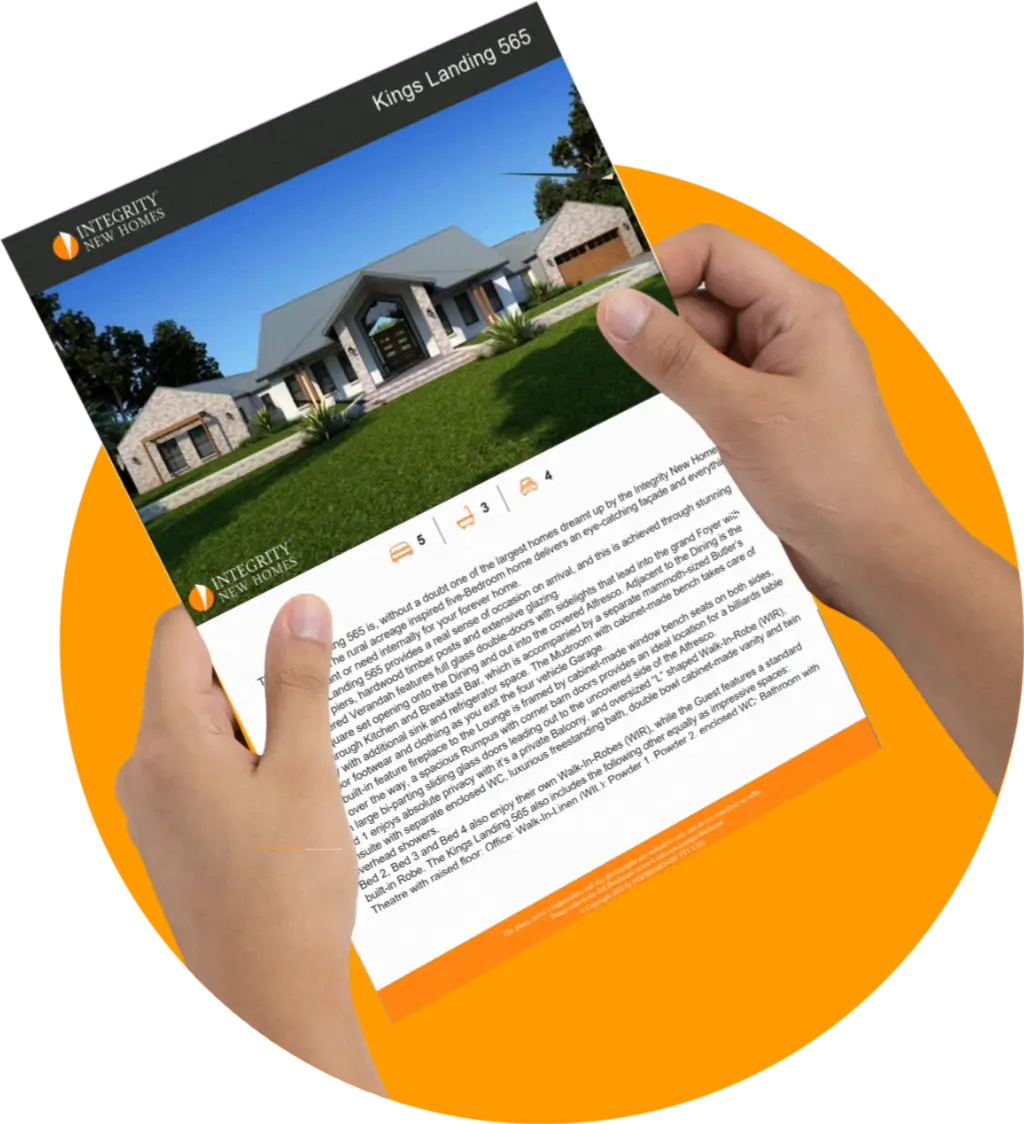 Paddington 250

home design
Designer Inclusions
Description
The iconic inner-city Brisbane and Sydney suburbs of Paddington provide an ideal choice of name for this stylish series of two-storey homes designed for narrow frontage lots.
Upon entering the lower floor at ground level, there is immediately a spacious feeling which has been created with a Void through to the upper floor where Bed 1, Ensuite and Walk-In-Robe (WIR) are located along with the open, airy Dining, Kitchen, Lounge, Powder, Balcony and Deck.
Traditionally two-storey homes feature all the living rooms downstairs with the upper floor dedicated to bedrooms. The designers at Integrity New Homes realised that in many instances, the best views and lifestyle come from having all the living areas on the upper floor. This style is often referred to as "reverse-living". Views from the top floor are drawn in through large sliding glass doors to the Balcony at the front and also from the Deck to the rear. Both these outdoor living areas are covered providing for rear round use.
On the lower floor, there are multiple Bedrooms along with an open Rumpus servicing a covered Patio and also access to the Bathroom, Laundry and a second Powder.
LIVING AREAS
LOUNGE
4.1 x 3.9
DINING
4.1 x 3.3
RUMPUS
3.2 x 4.1
BEDROOMS
BED 1
3.7 x 4.0
BED 2
3.0 x 3.0
BED 3
3.0 x 3.0
OUTDOOR AREA
BALCONY
4.4 x 1.8
DECK
3.1 x 2.1
PATIO
3.5 x 2.2
All floor plans areas and dimensions shown on this web page are indicative only and may vary according to the materials used.