Choosing specific home designs and then what inclusions to add to it, is often difficult and taxing, especially when you have an idea in mind but you don't have the right people to bring it to life. One of these areas of greatest concern and usually the area that is the hardest to choose, is the kitchen.
You want it to fit the rest of your home's aesthetic and there seems to be hundreds of options handed to you but choosing is too stressful. 😏
Don't worry, we'll be giving you a few ideas on what type of kitchen could be suited to you, your own home's "custom" design, and maybe even your personality. 😜

For a small few, importance of a good kitchen to be the least of their concerns; Although this may be true especially to individuals that barely have the time to spend in the comfort of their homes, you cannot argue that the kitchen is still one of the most essential, and central areas in the house.
Taking the time to design and plan your kitchen is not only key to making it safe and user-friendly for you and your family but is also an avenue to showcase your personality in one of the busiest areas of the home.

Do you like a modern-looking kitchen that gives you the option to set the mood through your very own colour palette?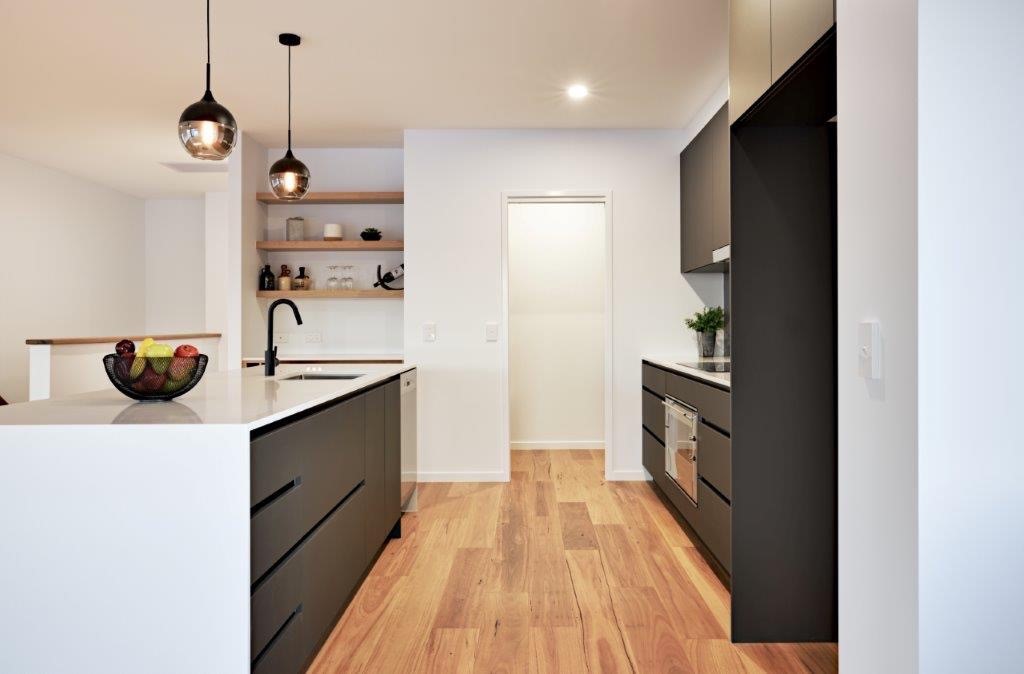 Or a retro vibe that gives anyone who sees it a little throwback from the past?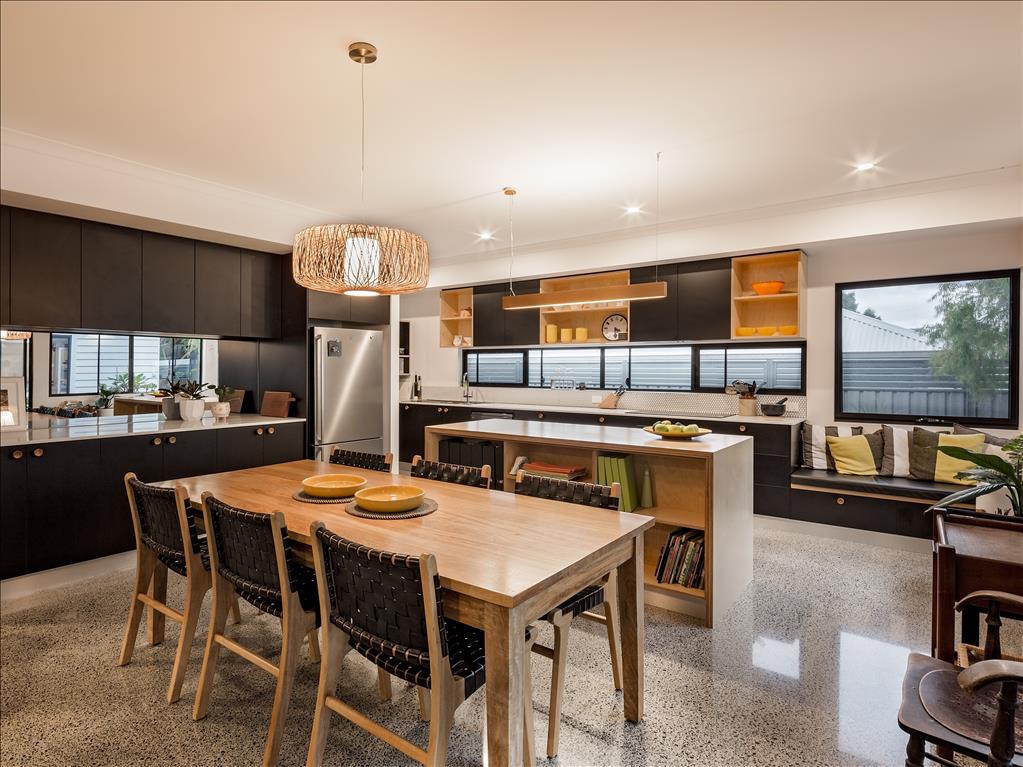 Or perhaps you are looking the classic Hamptons look right now?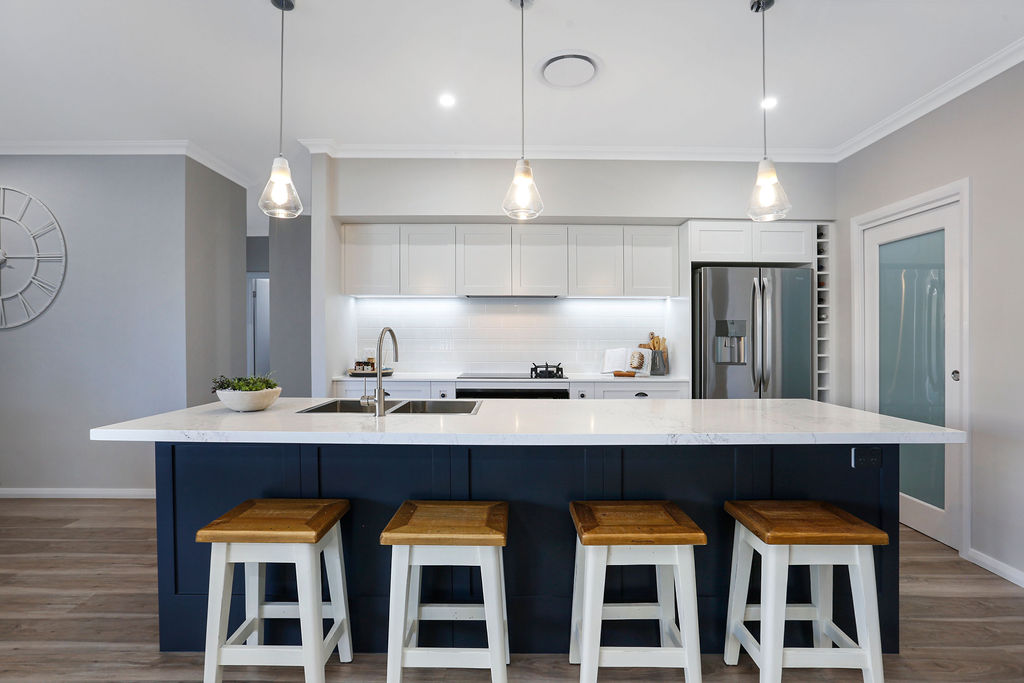 These are a couple of our Aussie versions...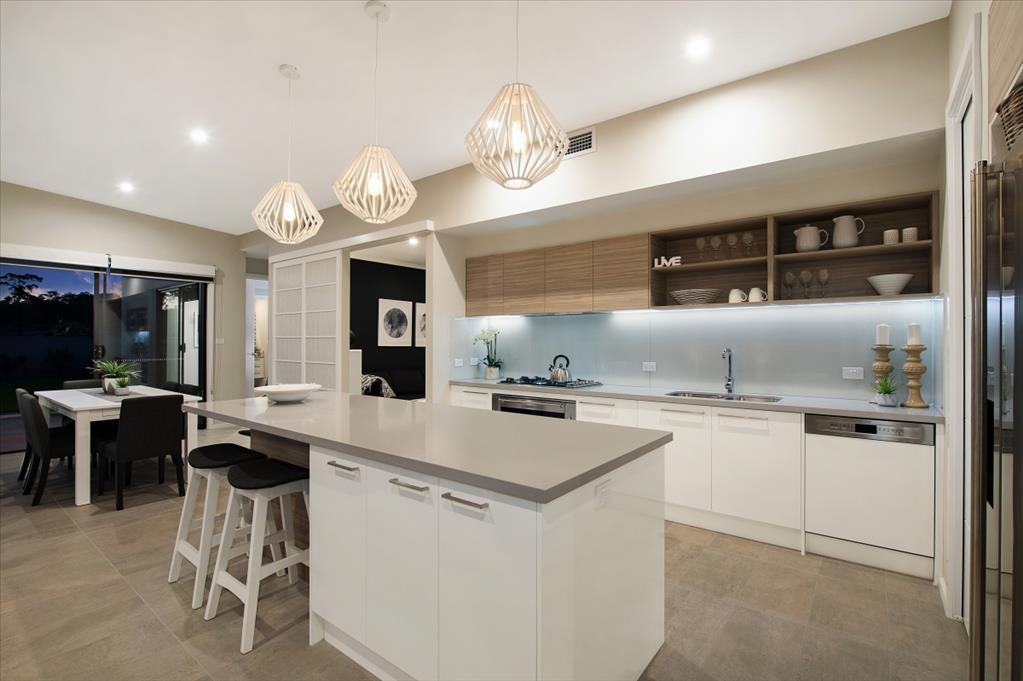 What kind of design do you think will match your taste?

Laminex
If you're looking for a modern-style kitchen with Stone Benchtops, paired with neutral colours that gives your kitchen a timeless look, look no further then the Laminex range of finishes along with their engineered stone called Essastone. Designing your kitchen with these products is sure to be the perfect statement in your new home or renovation. Designing a kitchen that is simple, organised and well planned is more than perfect for anyone who's into the minimalistic aesthetic. This kitchen is easy to clean up and cost effective too! Laminex as a brand and supplier to thousands of cabinetmakers across Australian, stays focused on the latest trends and keeps the classic looks that are proving to be timeless, immersive colours. Laminex has shown the ability to set a connection and mood through colours and textures.

Formica
If you're gearing towards a more classic look for your kitchen, using Formica finishes or textures in your kitchen design will surely deliver that kind of classic, and vintage-style kitchen. Some of the new looks available from Formica will surely bring you back to the 80's with its retro vibe and setup. If someone ever tells you that it's going out of style, pay no mind because Formica kitchens age like fine wine, only getting better with age and there's no doubt in that. Haha.... why not check out the different designs and finishes they have available here

Open Shelving & Your Pop of Colour!

If you're looking to add colour and contrast where it's least expected in your kitchen, adding colours into the open shelving could be for you. This particular kitchen trend creates a sense of surprise and fun, using pops of color ranging from mid-tone neutral to loud and bold. One of the best things about this design is it allows you to play along with any furniture and fixtures that you wish to include in your kitchen regardless of their colour combination because as soon as these elements come together, it will instantly give off feelings of warmth, authenticity and craftsmanship.

Choosing door and open shelving options can be confusing and difficult, but what about the options for your benchtops in your kitchen, bathroom, laundry, office desks.... what do you choose?

That is definitely easier. 😉
Essastone, (Laminex's Engineered Stone) is a beautiful material for your benchtops and provides a classic and timeless finish to your choice of cupboard doors and drawers. The wide range of choice will never miss in matching the design of the rest of your house. Essastone is also non-porous and high density, making it scratch, stain, and heat resistant. This guarantees excellent quality for years to come.

Given these different choices, hopefully it has given you some ideas of where to start and will help you pick and choose your options for your future kitchen plans, layout, and design. Explore your options, but also come and talk to our professional team of INH Builders and Salespersons, who can help you with each step.

Integrity New Homes offers you the ultimate in home design versatility, whether it's from the Integrity New Homes beautiful DESIGN RANGE , a bespoke home, or even your own custom design. Fixed-price contracts provide security and predictability. Strong ties to reputable, licensed, and qualified trade contractors who adhere to the Integrity Edge quality assurance management system. Computer software designed centrally and in-house to aid in the management of all parts of a new home, including sales, design, contracting, construction, and maintenance, while improving control and communication.