Living on a rural property or acreage block in Australia means we have plenty of space to spread out and build that home of our dreams! There's plenty of open space to place the home with the right North facing orientation and lots of reasons to use that space to build your new classic farmhouse dream home.

Of course, your house plan will need lots of natural light and fresh air to ensure it's lovely to live in. Whether you are building on the Coast or out west our acreage designs would suit any setting.

Aussie buyers love their outdoor alfresco with the modern convenience of the kitchen accessible by sliding glass doors. Careful thought to the floor plan and the Interior design of the home can ensure that it is not only perfect for your family right now, but it will still be perfect in ten or twenty years time as the family unit changes.

High ceilings and raked ceilings set off by highlight windows and even a stunning Velux Skylight or two can help to create that beautiful natural light that makes an open plan home the perfect design. Imagine a living room flooded with natural light in your new farmhouse home, maybe built with the classic Hampton style theme to it... using Linea Weatherboard cladding from James Hardie for the exterior facade, and finished with thick white trims around the windows and doors. White crisp handrails and balustrades surrounding the home on the decks, and open plan living areas that feed out to the cascade of stairs that lead onto your well manicured lawns and gardens.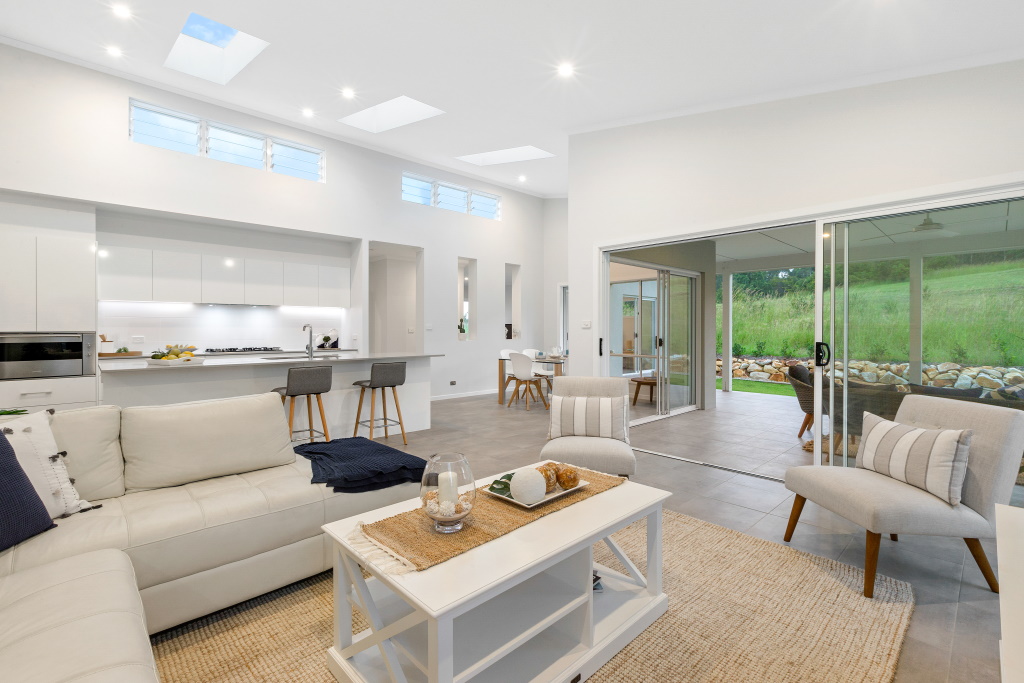 Sounds perfect doesn't it!

Integrity New Homes Genesis Series and Barrington range of house plans are just two examples of a good sized rural home that suits a wide block. The Grand Series has been built many times over the years and so has evolved into a truly functional but simple design that won't break the budget.


The Bishops Court 455 Floor plan is a masterpiece of design innovation, and boasts three separate entertainment spaces, as well as three garages, butlers pantry and plenty of storage spaces. We love the master bedroom suite, as it has a his and hers walk in robe, and very functional ensuite and sliding doors that open onto it's own patio area.

Our Castle Rock is the dream home of all dream homes... a huge 525 square metres of space under the roof and every room, nook and cranny you would ever desire or need in a home... is right here in this incredible home. With 6 bedrooms, 4 bathrooms and 3 living areas, you could get lost!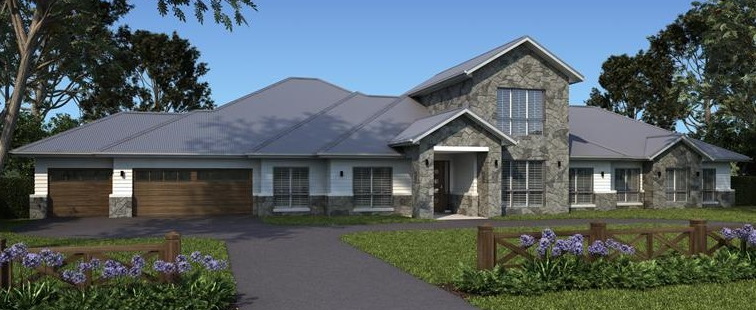 Of course, when you talk to our home design consultants you also have the option to custom design any of our designs to suit your family and needs

Contact us for more information and to find your local Integrity New Homes builder.