Here at Integrity New Homes, we present our standard home designs in new and innovative ways to help new home buyers visualise how their new home may look and feel.
Our new Suburban range aims to present some of our homes with landscape, style and colour that would be attractive to buyers in the inner city markets, such as Melbourne, Sydney, Adelaide and other large regional centres.
A close-to-curb style coupled with a sloping front was one of the aspects our builders saw lacking in our current range. We also utilised facade textures to demonstrate how the look and feel of your home can be customizable, giving you a unique look for your new home.
This approach is typical for most modern homes, yet we also try to keep budget-conscious new home buyers in our focus as creating multiple textures can increase the price of your new home.
The Horizon 190 is one of our most built and customised standard new homes. It is a dream home for an investor or a family looking to make their first new home. The Horizon 190 packs a lot of features whilst minimising land to help reduce the cost of your build.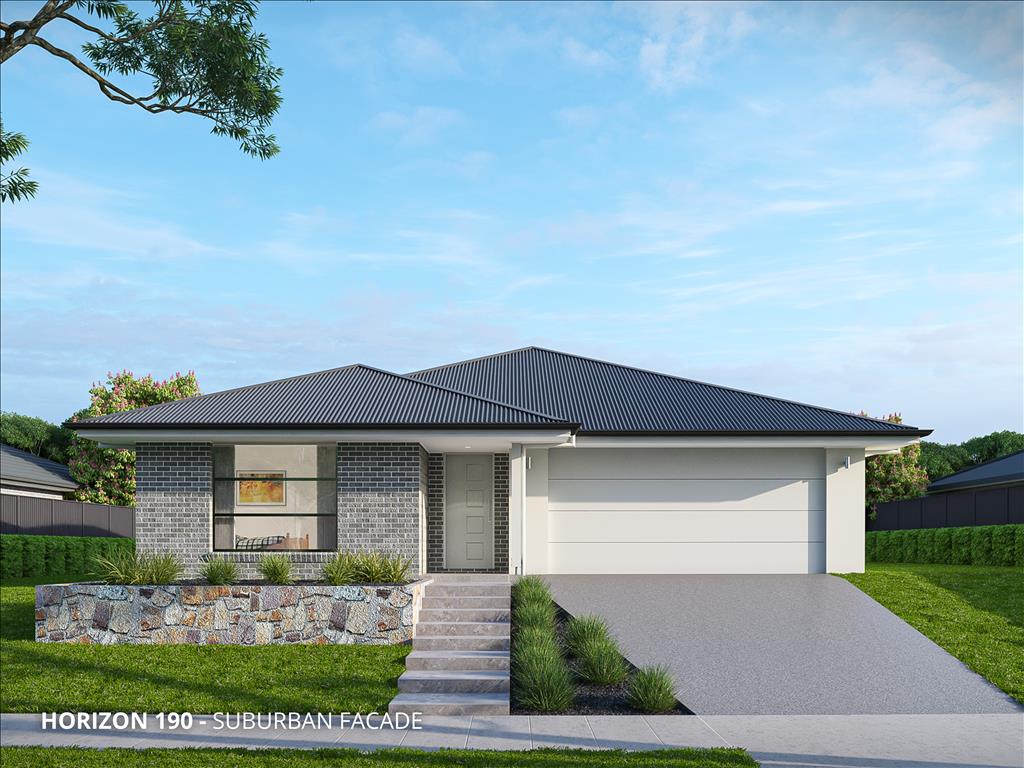 We chose the Namoi 215 for the Suburban Facade Style due to width of the home being perfect for that inner-city suburb block of land. These lots of land seem to be getting thinner and thinner and theNamoi 215 sits at under 12m in width, perfect for a narrow block.
But don't let the width confuse you. This home packs a lot when it comes to function and style. With four bedrooms, two living rooms and two bathrooms this home is the perfect family home for those needing to live close to the CBD but not break the budget.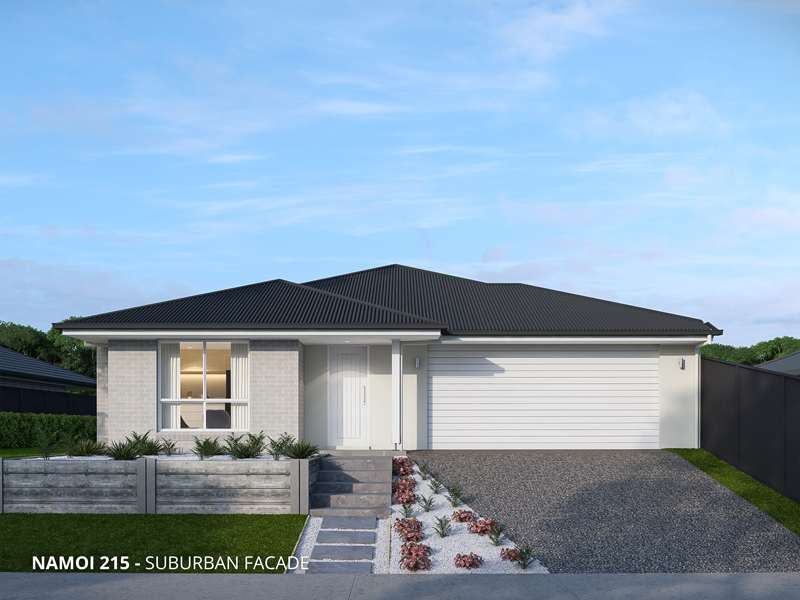 The Hudson 280is a perfect inner-city home design that we felt would look amazing with the new Suburban facade style. The five-bedroom, two-storey home has a width of fewer than 11 meters, perfect for narrow blocks. The Hudson 280 also does a fantastic job of separating living spaces from private spaces, allowing families to create warm and welcoming spaces whilst keeping bedrooms and primary bathroom separate.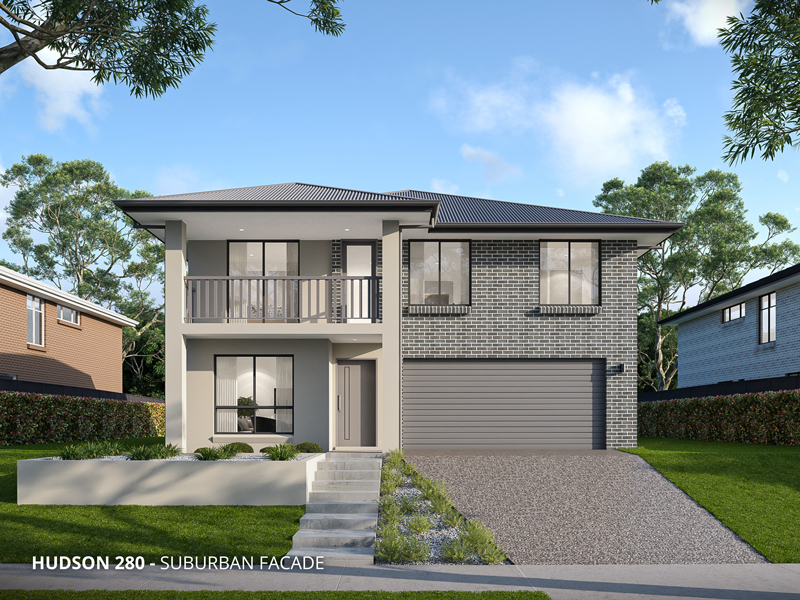 Integrity New Home builders have you covered when it comes to personalising your new home facade. Not only are our facades customisable, but our floor plans and inclusions are also as well. You may be looking to build straight off the plan or be wanting something unique. Either way, Integrity New Home builders have the capacity to do both.
Why not contact your INH local builder today to start the conversation about your new home build?