Our third and final part for the Colours of 2022 series finds itself wadding in a sea of beautiful rich earth tones that is sure to submerse any home owner into a state of organic bliss.
The Dulux Colour Forecast titles this palette "Flourish" which is something all homes should desire to do. You can view their article here.
Our eyes are immediately drawn to the Dark Door and Benang colours. These colours would serve exceptionally as the foundation for a multitude of colour expressions for your home. Adding textures and organic elements like timber would create a rich tapestry of atmosphere for your home.
Elegant and balanced, greys are the warmer alternative to classic whites and neutrals. Perfect to work with natural elements and accents to create a comfortable look. Grey with green and red undertones shift the mood making spaces feel more dependable and comfortable—a common reason we see in interior design trends for 2022.
Muted greys can be balanced with other neutrals and natural materials to create a coordinated look that feels modern yet timeless.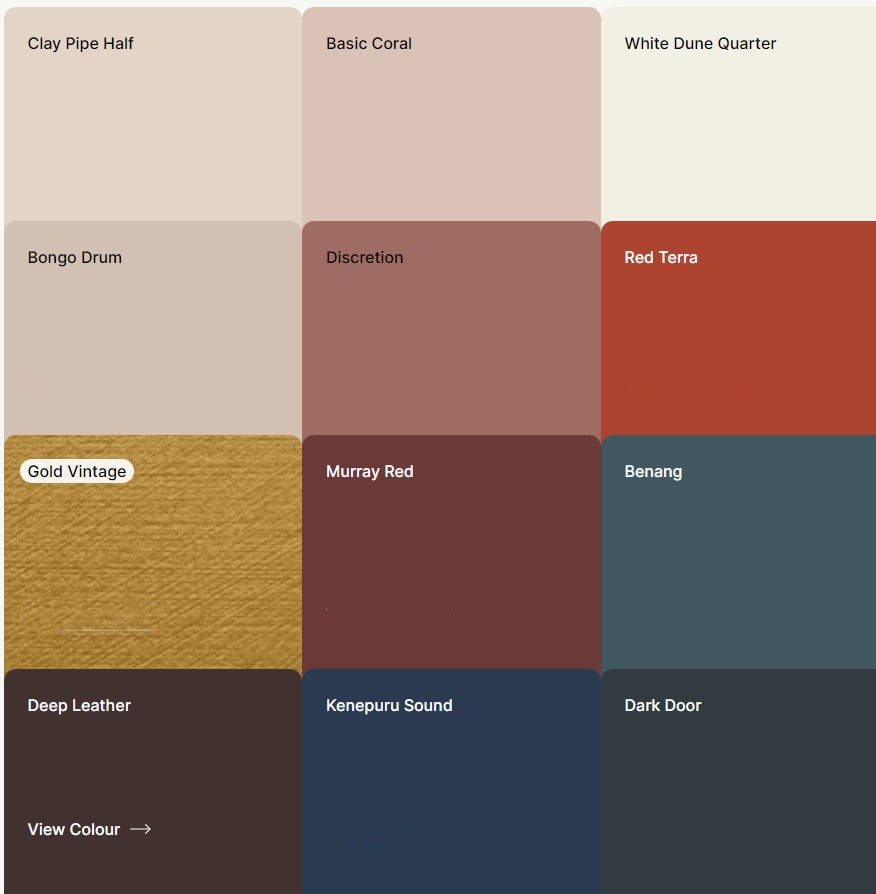 I know I told you in Part 2 that we would see less greys, that is only because greys were pretty much all you saw people using for the past few years. Especially on the exteriors. They are still on trend, and probably always will be in various shades! Top grey tones to try in 2022: are Winter Terrace, Tranquil retreat, Silkwort, Aerobus, Flooded Gum, Accord, Guild Grey, to name a few.

Earth tones - as you see in the Flourish palette pictured below will be on the rise in 2022 born from a desire to bring the outside in. From colour palettes, we will see the incorporation of natural and warmer colours such as sage green and wood tones Dark yet approachable shades will add a level of sophistication to otherwise basic spaces.

Of course, creating a neutral space within your home (neutral colours for the main walls, and expensive items in the home) and using these colours as accents and features, as well a soft furnishings, is a great way to incorporate colours that are modern and on trend into your home, without making your home "out of date" within a few years.