Home Design Facade Options
Different facade options will drastically change the look and streat appeal of your home.
For designs with more than one floor plan/design, the artist's impression facades shown are generally of the floor plan/design with the largest floor area size. Therefore the artist's impression facades may not be an accurate representation of all floor plans offered and are indicative only. Please refer to the specific details stated in your building contract.
Home Designs In This Range
Floor Plan Details
We pride ourselves on affordable custom design. Talk to us about modifying the floor plan of the Paterson 270 to suit your lifestyle and unique circumstances.
Living 202.71 m²
Garage 40.72 m²
Porch 5.60 m²
Alfresco 20.20 m²
&nbsp &nbsp
Width 15.00 m
Length 22.60 m
Enquire Now
Home design flyer
Download the Paterson 270 home design flyer
Save a printable PDF version of the Paterson 270 showing floor plan and facade options.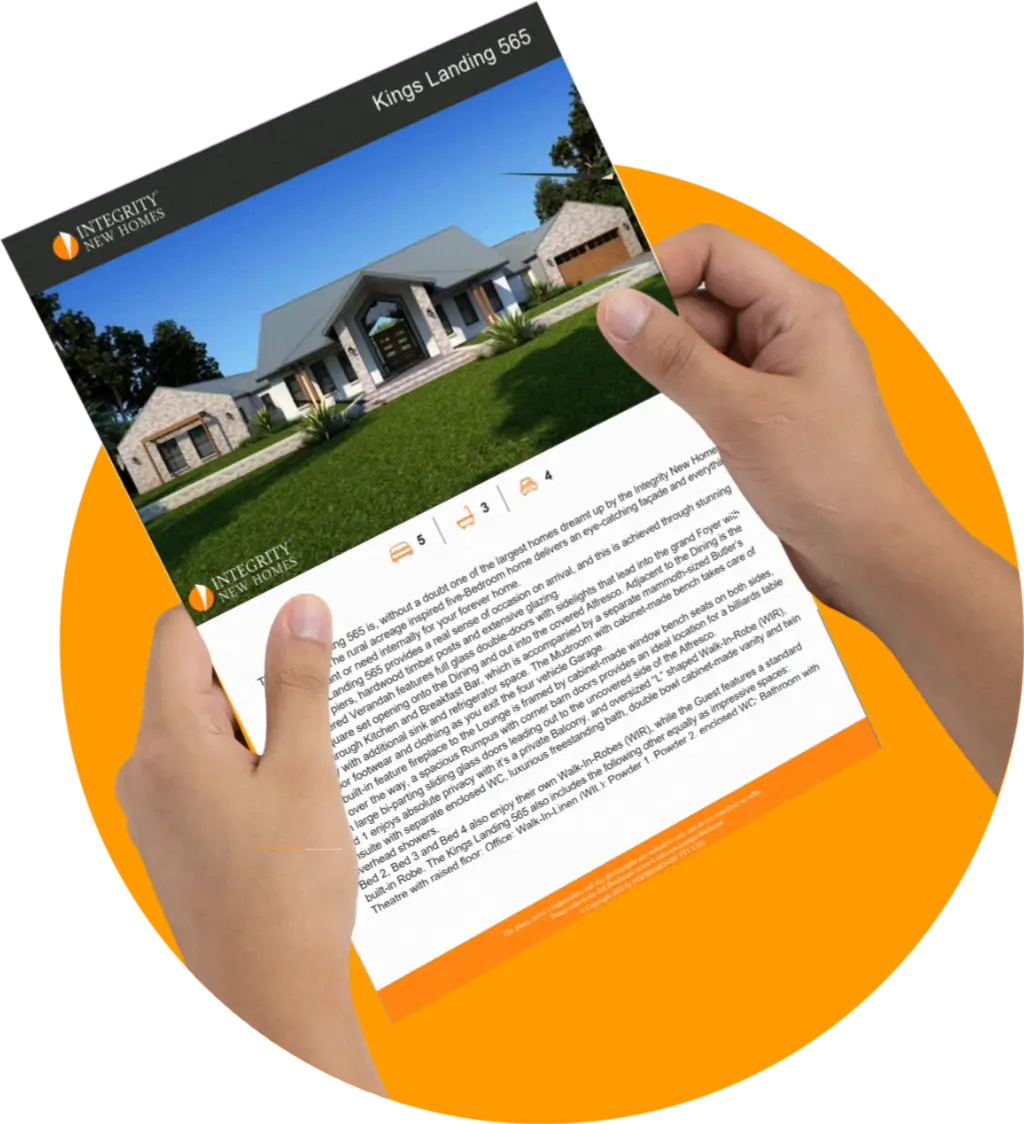 Designer Inclusions
Description
Introducing our stunning new home, a perfect blend of modern design and functionality. The Paterson 270 is a 4-bedroom, 2-bathroom split-level residence is situated on a steep site, making it an ideal choice for those seeking a unique and architecturally striking abode. Designed with care and attention to detail, this home offers a seamless open-plan living space that encompasses the living, dining, and kitchen areas, creating a harmonious environment for family gatherings and entertaining guests.
Step inside and be greeted by the secondary living space at the front of the home, offering versatility and privacy. As you make your way through the residence, you'll discover the rumpus room towards the back, providing a great space for relaxation and recreation. The clever layout ensures a natural separation between the bedrooms, with Bedroom 1 conveniently positioned towards the front, and the remaining three bedrooms towards the rear.
This home is not only aesthetically pleasing but also practical for everyday living. It boasts a spacious laundry and a walk-in pantry in the kitchen, catering to the needs of large, active families. Whether you have a flat block or a sloping site, this house has been thoughtfully designed to accommodate both, making it a versatile choice for any homeowner. Embrace the comfort, style, and functionality of this exceptional residence and create lasting memories with your loved ones in this perfect family haven.
LIVING AREA
DINING 5300 x 3500
FAMILY 5300 x 3900
LOUNGE 3900 x 4200
RUMPUS 4300 x 2700

BEDROOMS
BED-1 4000 x 3800
BED-2 3000 x 3200
BED-3 3000 x 3300
BED-4 3000 x 3300
OUTDOOR AREA
ALFRESCO 6400 x 3800
PORCH 2200 x 3100
All floor plans areas and dimensions shown on this web page are indicative only and may vary according to the materials used.