Home Design Facade Options
Different facade options will drastically change the look and streat appeal of your home.
For designs with more than one floor plan/design, the artist's impression facades shown are generally of the floor plan/design with the largest floor area size. Therefore the artist's impression facades may not be an accurate representation of all floor plans offered and are indicative only. Please refer to the specific details stated in your building contract.
Home Designs In This Range
Floor Plan Details
We pride ourselves on affordable custom design. Talk to us about modifying the floor plan of the Oasis 120 to suit your lifestyle and unique circumstances.
Living 98.13 m²
Porch 26.76 m²
&nbsp &nbsp
Width 9.27 m
Length 15.65 m
Enquire Now
Home design flyer
Download the Oasis 120 home design flyer
Save a printable PDF version of the Oasis 120 showing floor plan and facade options.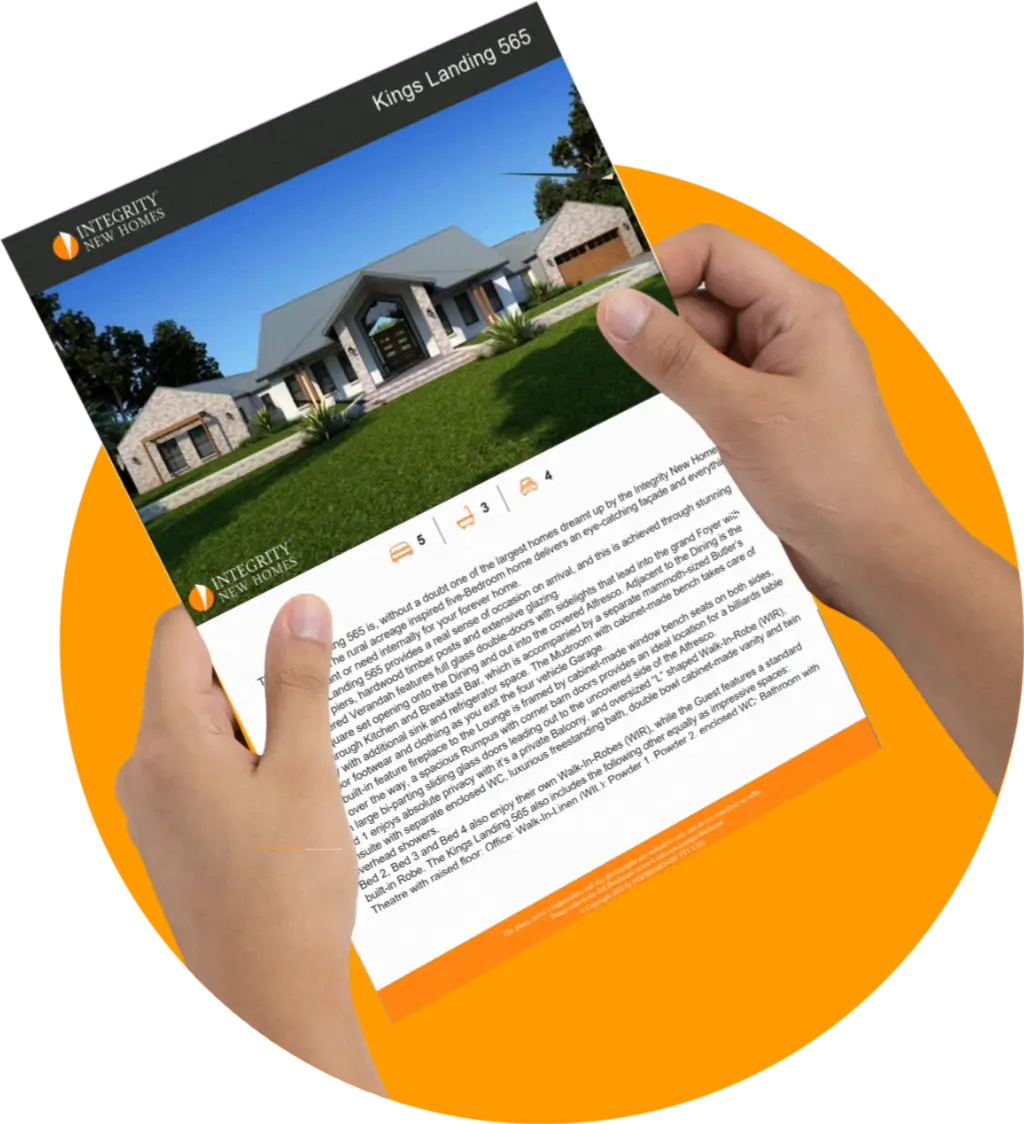 Designer Inclusions
Description
The Oasis 125 is a second dwelling design for the property owner that has the land to utilise by creating a stunning three-bedroom home.
This Oasis hosts a separate toilet, bathroom and laundry, perfect for multiple occupants or a small family. It hosts a beautiful front porch and secondary entry through to the laundry allowing for ease of access and functionality.
The Oasis' right wing is an open plan living dining, lounge and kitchen area which creates a large feeling space whilst minimizing land usage.
This facade presents the Oasis with weatherboard yet the Oasis could be brick or rendered depending on your style options and budget.
This simple layout doesn't take away from creating another beautiful dwelling on your property and ensures that maximum value can be attained without reducing the look and feel of the home.

Ensure you check with your local council about zoning and planning regulations. There may be restrictions on how big or tall your secondary dwelling can be, or what materials you can use. Make sure you're aware of these restrictions before you start planning and designing your new space.
Dining 3000 x 7000
Lounge 3000 x 4400
Bedroom 1 3000 x 4000
Bedroom 2 3000 x 3000
Bedroom 3 3000 x 3000
Porch 8900 x 3000
All floor plans areas and dimensions shown on this web page are indicative only and may vary according to the materials used.