Home Design Facade Options
Different facade options will drastically change the look and streat appeal of your home.
For designs with more than one floor plan/design, the artist's impression facades shown are generally of the floor plan/design with the largest floor area size. Therefore the artist's impression facades may not be an accurate representation of all floor plans offered and are indicative only. Please refer to the specific details stated in your building contract.
Home Designs In This Range
Floor Plan Details
We pride ourselves on affordable custom design. Talk to us about modifying the floor plan of the Lamari 285 to suit your lifestyle and unique circumstances.
Living 224.98 m²
Garage 44.46 m²
Porch 2.45 m²
Alfresco 13.18 m²
&nbsp &nbsp
Width 16.27 m
Length 21.24 m
Enquire Now
Home design flyer
Download the Lamari 285 home design flyer
Save a printable PDF version of the Lamari 285 showing floor plan and facade options.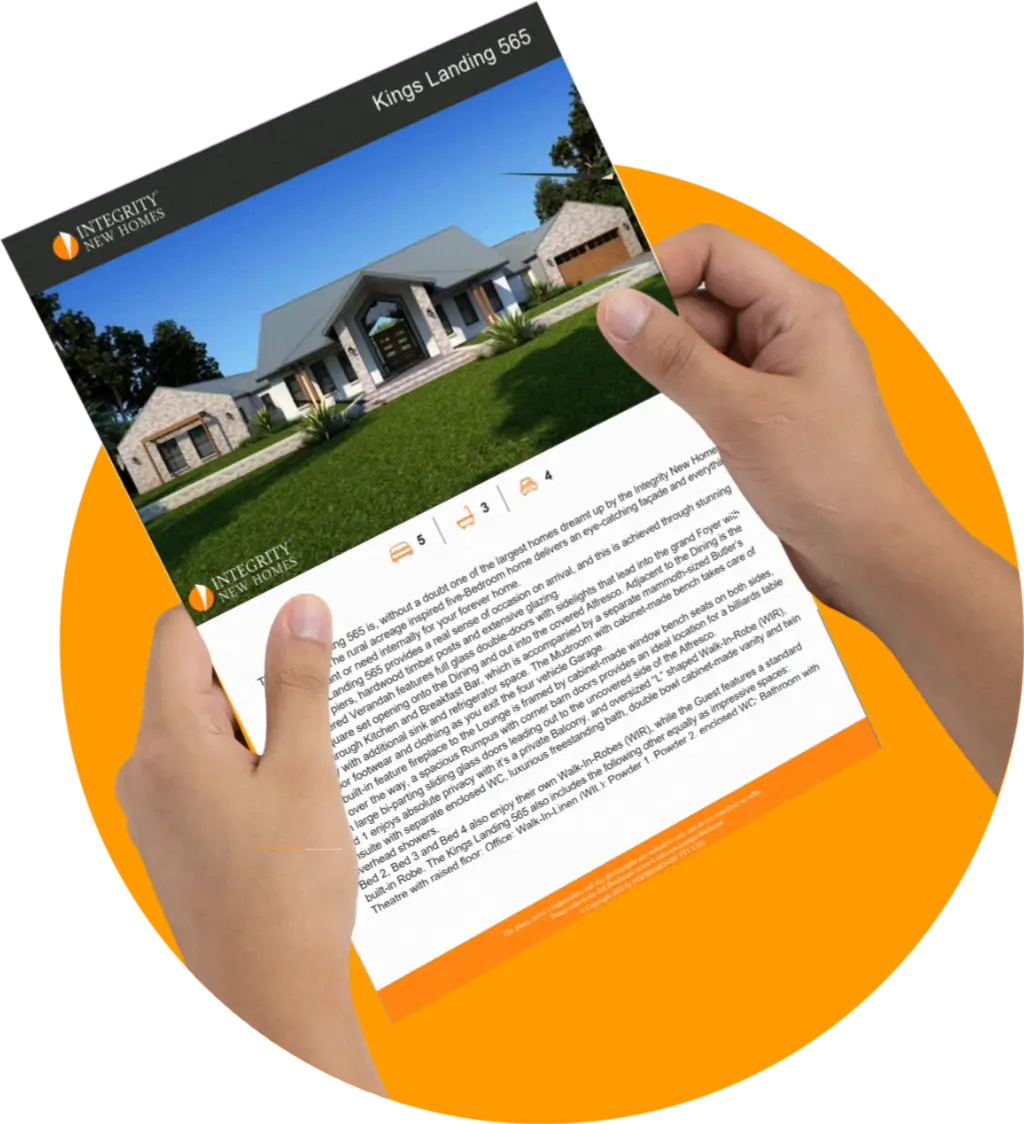 Designer Inclusions
Description
The Lamari 290 is a four-bedroom, two-bathroom home that aims to utilise space and liveability for the everyday Australian.

The first thing people notice with the Lamari 290 is the large central living area. This area is the cornerstone of the home. With an additional large walk-in-pantry, easy access to the garage and close proximity to the media room, the primary living area is your space to build memories.

All the bedrooms are well-sized and conveniently located with a degree of separation. This allows for a vibe of independence and privacy for everyone.

Bedroom one has a large walk-in robe and a separate ensuite attached, creating a fantastic spacious feel for your intimate space.

The Lamari 290 also maximises space by creating a room within the garage (store) and a large walk-in linen space. The laundry is also designed for maximum usability.

The Lamari is a fantastic home, full of the potential to create lasting memories whilst maximising the usage of your home by utilising smart design.
All floor plans areas and dimensions shown on this web page are indicative only and may vary according to the materials used.