Home Design Facade Options
Different facade options will drastically change the look and streat appeal of your home.
For designs with more than one floor plan/design, the artist's impression facades shown are generally of the floor plan/design with the largest floor area size. Therefore the artist's impression facades may not be an accurate representation of all floor plans offered and are indicative only. Please refer to the specific details stated in your building contract.
Home Designs In This Range
Floor Plan Details
We pride ourselves on affordable custom design. Talk to us about modifying the floor plan of the Lakeview 225 to suit your lifestyle and unique circumstances.
Upper Living 101.37 m²
Lower Living 58.16 m²
Garage 44.12 m²
Upper Deck 9.13 m²
Alfresco 12.40 m²
&nbsp &nbsp
Width 9.82 m
Length 16.85 m
Enquire Now
Home design flyer
Download the Lakeview 225 home design flyer
Save a printable PDF version of the Lakeview 225 showing floor plan and facade options.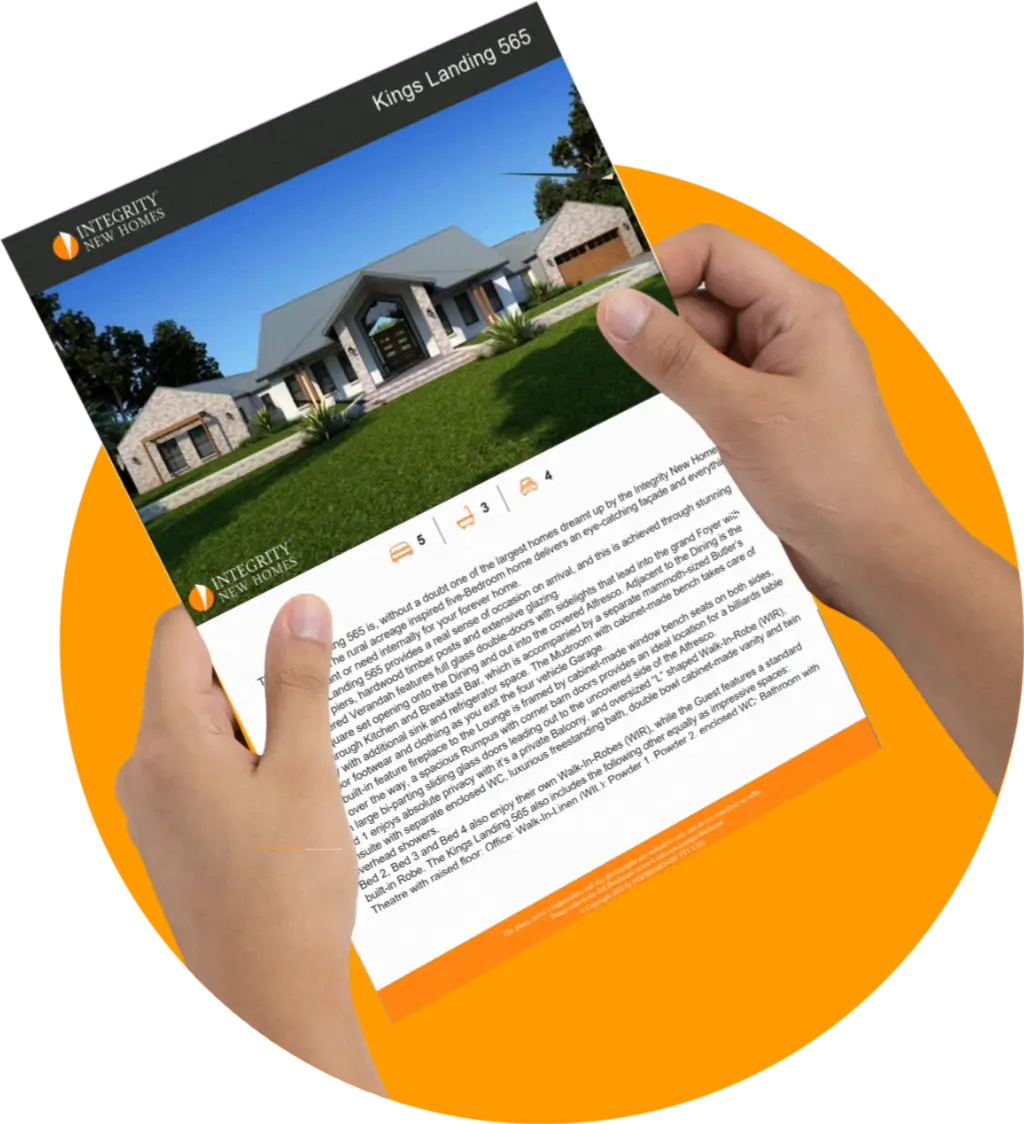 Designer Inclusions
Description
When the Integrity New Homes designers were working on the Lakeview designs, they wanted a contemporary series of homes which reduced the amount of dead space in hallways and difficult to furnish areas, while maximising views to the rear and also capturing scenery to the front. A considered design approach means the home works well on steep as well as flat blocks.
By adopting the principle that less is actually more, the design team has created open airy spaces with few separating walls and almost totally removing any "dead" space. There is an easy flow from the Dining, Kitchen and Lounge and outdoors to the Alfresco and Balcony.
Downstairs there are three-Bedrooms along with a Bathroom, WC and Laundry. This home offers very strong street appeal and combines architectural flair with project home practicalities. A version of the Lakeview was a very well frequented display in Brisbane for many years and continues to be a popular choice for flat or steep and challenging sites.
LIVING AREAS
DINING
3.7 x 4.6
LOUNGE
4.2 x 5.8
BEDROOMS
BED 1
3.4 x 4.4
BED 2
3.0 x 3.0
BED 3
3.0 x 3.0
OUTDOOR
ALFRESCO
4.0 x 3.1
BALCONY
6.6 x 1.5
All floor plans areas and dimensions shown on this web page are indicative only and may vary according to the materials used.