Home Design Facade Options
Different facade options will drastically change the look and streat appeal of your home.
For designs with more than one floor plan/design, the artist's impression facades shown are generally of the floor plan/design with the largest floor area size. Therefore the artist's impression facades may not be an accurate representation of all floor plans offered and are indicative only. Please refer to the specific details stated in your building contract.
Home Designs In This Range
Floor Plan Details
We pride ourselves on affordable custom design. Talk to us about modifying the floor plan of the Kazan 525 to suit your lifestyle and unique circumstances.
Upper Living 230.22 m²
Lower Living 194.16 m²
Garage 74.52 m²
Upper Deck 21.56 m²
Porch 8.08 m²
&nbsp &nbsp
Width 17.27 m
Length 21.80 m
Enquire Now
Home design flyer
Download the Kazan 525 home design flyer
Save a printable PDF version of the Kazan 525 showing floor plan and facade options.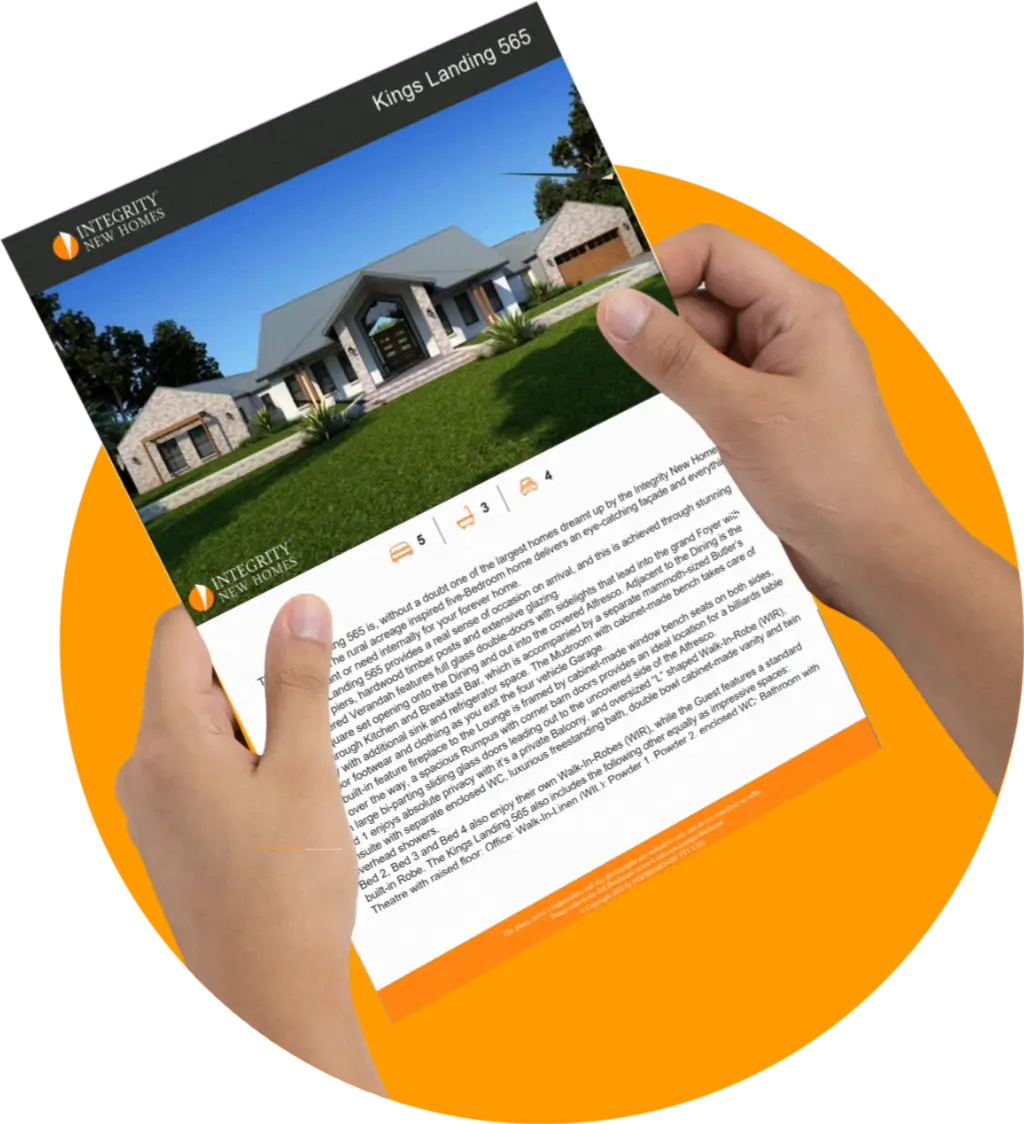 Designer Inclusions
Description
The Kazan 525 was purposely designed for narrow metropolitan sites with the upper floor inset (due to potential local authority building plane envelope and overlooking requirements), and the double Garage stretched beyond the upper floor to take advantage of zero-boundary sites.
The design is highly functional with the Entry, Family (first living space), Walk-In-Pantry (WIP), Dining, Nook, Laundry, Garage, undercover Alfresco and Powder with vanity on the lower floor. The Nook is purposely placed on the lower floor and adjacent to the Powder, Entry and Garage for those who work from home.
To the side of the Entry is the internal stairs to the upper floor where the Rumpus (second living space), covered Balcony, Bed 1 with tv recess, large Ensuite with enclosed WC and Walk-In-Robe (WIR), Bed 2, Bathroom, WC 2, Powder 2 and Bed 3 reside. Above the Entry is the Void which creates a sense of openness which is hard to achieve on both narrow sites and within duplex homes. The Void also doubles as a simple way of communicating between the lower floor and upper floor and checking who is at the Porch front door.
The Kazan 525 makes great use of the available space with built-in linen's galore on both the lower floor and upper and Store beneath the stairs for larger objects or dirty shoes.
The two dwellings are separated by an NCC required separation (dividing) wall and subdivision may be permissible subject to local authority requirements.
LIVING AREAS
FAMILY
4.4 x 6.8
DINING
3.5 x 3.3
RUMPUS
3.0 x 5.0
BEDROOMS
BED 1
3.9 x 3.8
BED 2
3.4 x 3.0
BED 3
3.5 x 3.3
OUTDOOR
ALFRESCO
4.2 x 2.6
BALCONY
4.1 x 2.5
All floor plans areas and dimensions shown on this web page are indicative only and may vary according to the materials used.