Castle Rock 520 home design
Home Design Facade Options
Different facade options will drastically change the look and streat appeal of your home.
For designs with more than one floor plan/design, the artist's impression facades shown are generally of the floor plan/design with the largest floor area size. Therefore the artist's impression facades may not be an accurate representation of all floor plans offered and are indicative only. Please refer to the specific details stated in your building contract.
Home Designs In This Range
Floor Plan Details
We pride ourselves on affordable custom design. Talk to us about modifying the floor plan of the Castle Rock 520 to suit your lifestyle and unique circumstances.
Upper Living 45.67 m²
Lower Living 373.87 m²
Garage 58.45 m²
Porch 6.68 m²
Alfresco 36.72 m²
&nbsp &nbsp
Width 34.50 m
Length 21.20 m
Enquire Now
Home design flyer
Download the Castle Rock 520 home design flyer
Save a printable PDF version of the Castle Rock 520 showing floor plan and facade options.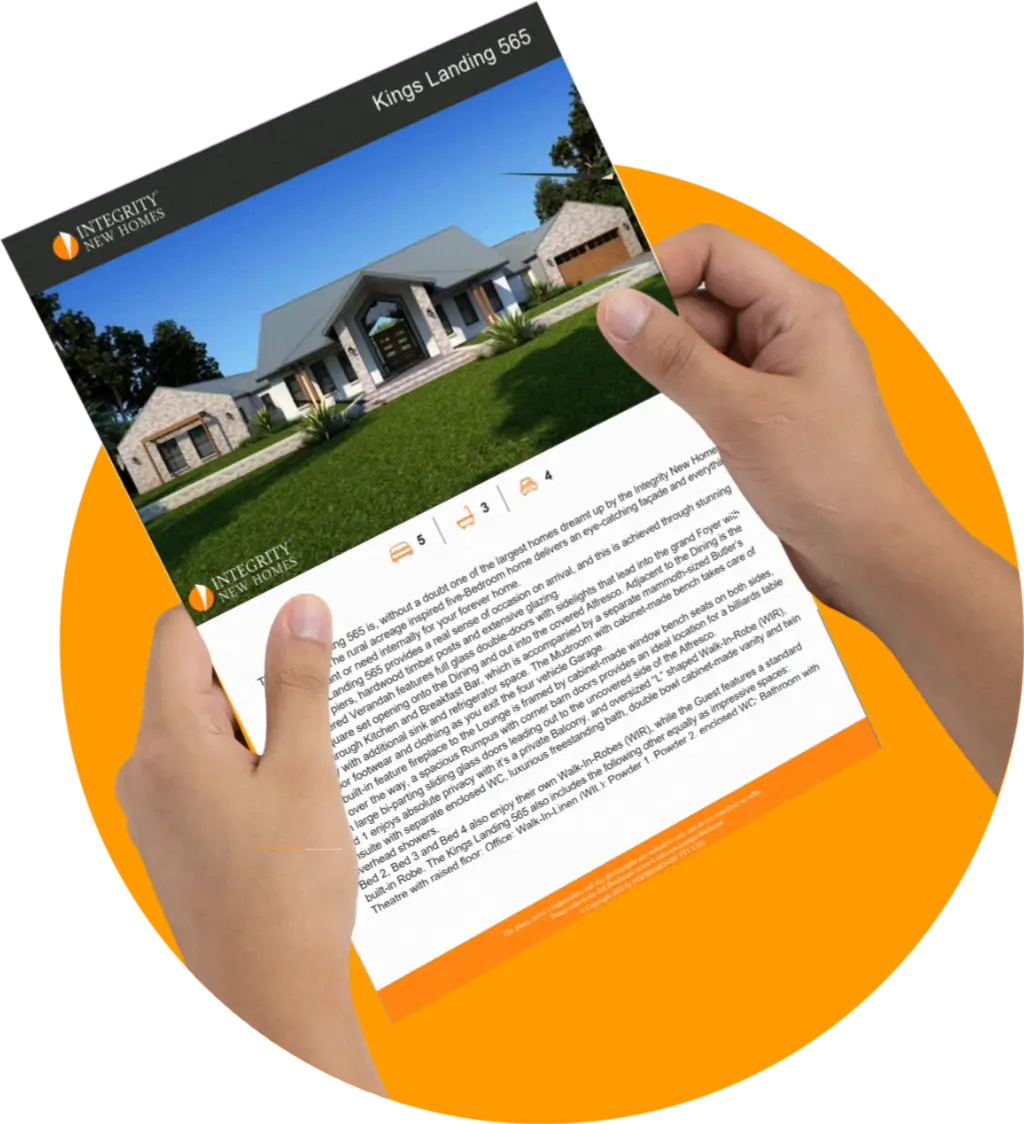 3D Fly Around
Castle Rock 520 fly around video
Witness the Castle Rock 520 from every angle, providing you with a realistic and detailed view of the entire design. It's like being there in person, allowing you to appreciate the nuances and intricacies of your future home.
*Fly around videos are generally based on the largest home in the design range.
Contact us today to get started on your building journey.
Get in Touch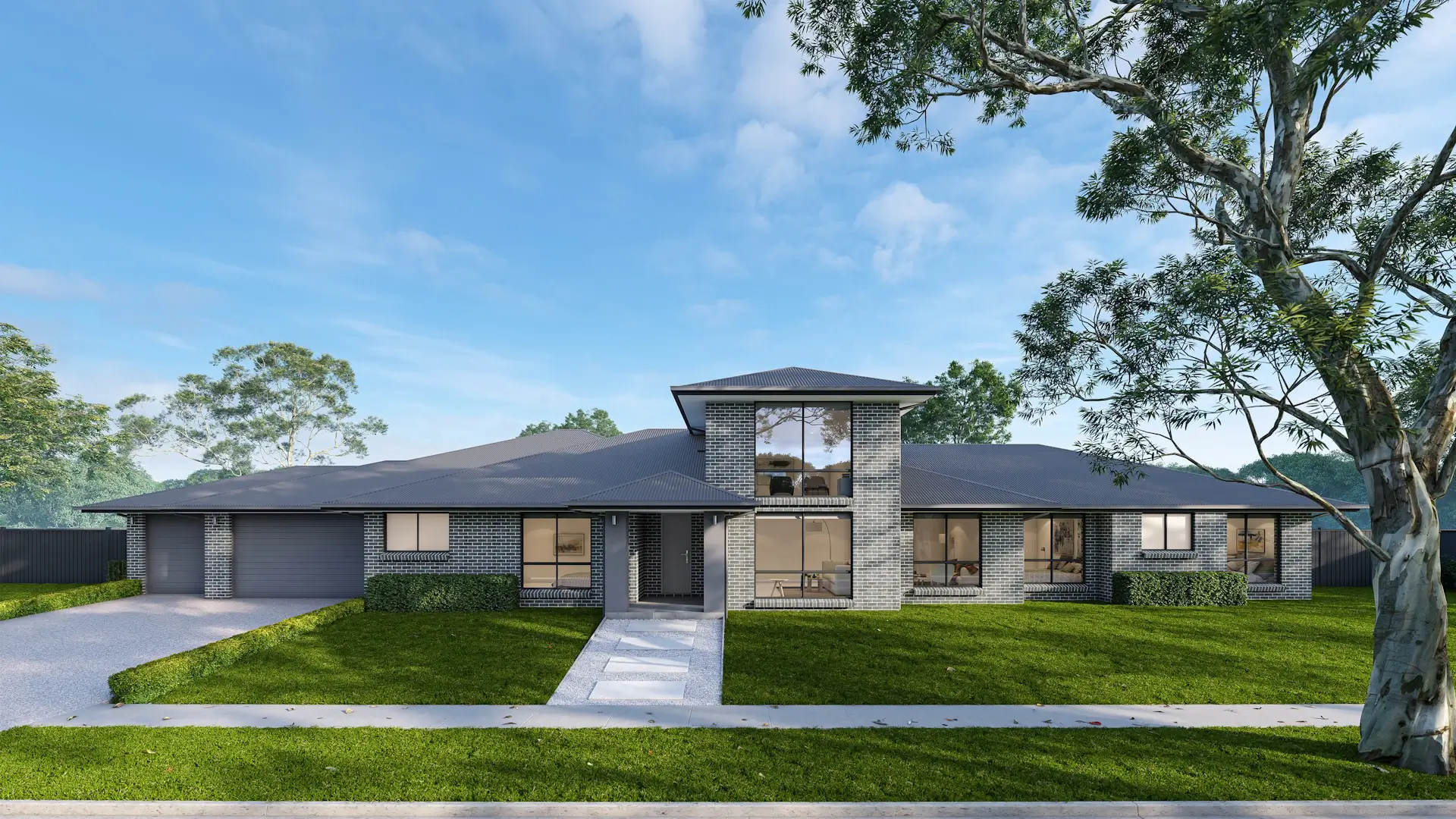 Castle Rock 520

home design
Designer Inclusions
Description
The Castle Rock is the celebration of acreage-style living. Every aspect of this home sings country living. Yet, whilst the home is a beautiful acreage home, the layout and foundation of this home come from modern thinking and design.
One of the functional features of this home is the separation of the primary bedroom (bed 1), the guest bedroom and bedrooms 2,3,4 and 5. This layout allows for maximum intimacy for any large family. The right wing of the home starts with a large rumpus room, perfect for play yet separate from the primary open plan living areas, the cornerstone of the home.
The center of the home is perfect for entertaining and building memories with a large kitchen, dining and family area with an adjacent theatre room.
One unique space of the Castle Rock is the fourth living space above the ground floor. The Games room is another fantastic nod to creating unique spaces for your family to enjoy.
LIVING AREAS
FAMILY
4.5 x 6.6
DINING
3.6 x 6.0
RUMPUS
3.5 x 5.0
THEATRE
4.3 x 4.7
GAMES
4.3 x 8.6
BEDROOMS
BED 1
4.6 x 5.9
BED 2
3.2 x 3.0
BED 3
3.2 x 3.0
BED 4
3.2 x 3.0
BED 5
3.2 x 3.0
GUEST
3.7 x 4.2
OUTDOOR
PORCH
2.3 x 3.0
ALFRESCO
9.5 x 4.5
All floor plans areas and dimensions shown on this web page are indicative only and may vary according to the materials used.