Home Design Facade Options
Different facade options will drastically change the look and streat appeal of your home.
For designs with more than one floor plan/design, the artist's impression facades shown are generally of the floor plan/design with the largest floor area size. Therefore the artist's impression facades may not be an accurate representation of all floor plans offered and are indicative only. Please refer to the specific details stated in your building contract.
Home Designs In This Range
Floor Plan Details
We pride ourselves on affordable custom design. Talk to us about modifying the floor plan of the Cann 250 to suit your lifestyle and unique circumstances.
Upper Living 106.36 m²
Lower Living 86.11 m²
Garage 38.52 m²
Deck 9.68 m²
Porch 2.14 m²
Alfresco 9.68 m²
&nbsp &nbsp
Width 10.68 m
Length 15.94 m
Enquire Now
Home design flyer
Download the Cann 250 home design flyer
Save a printable PDF version of the Cann 250 showing floor plan and facade options.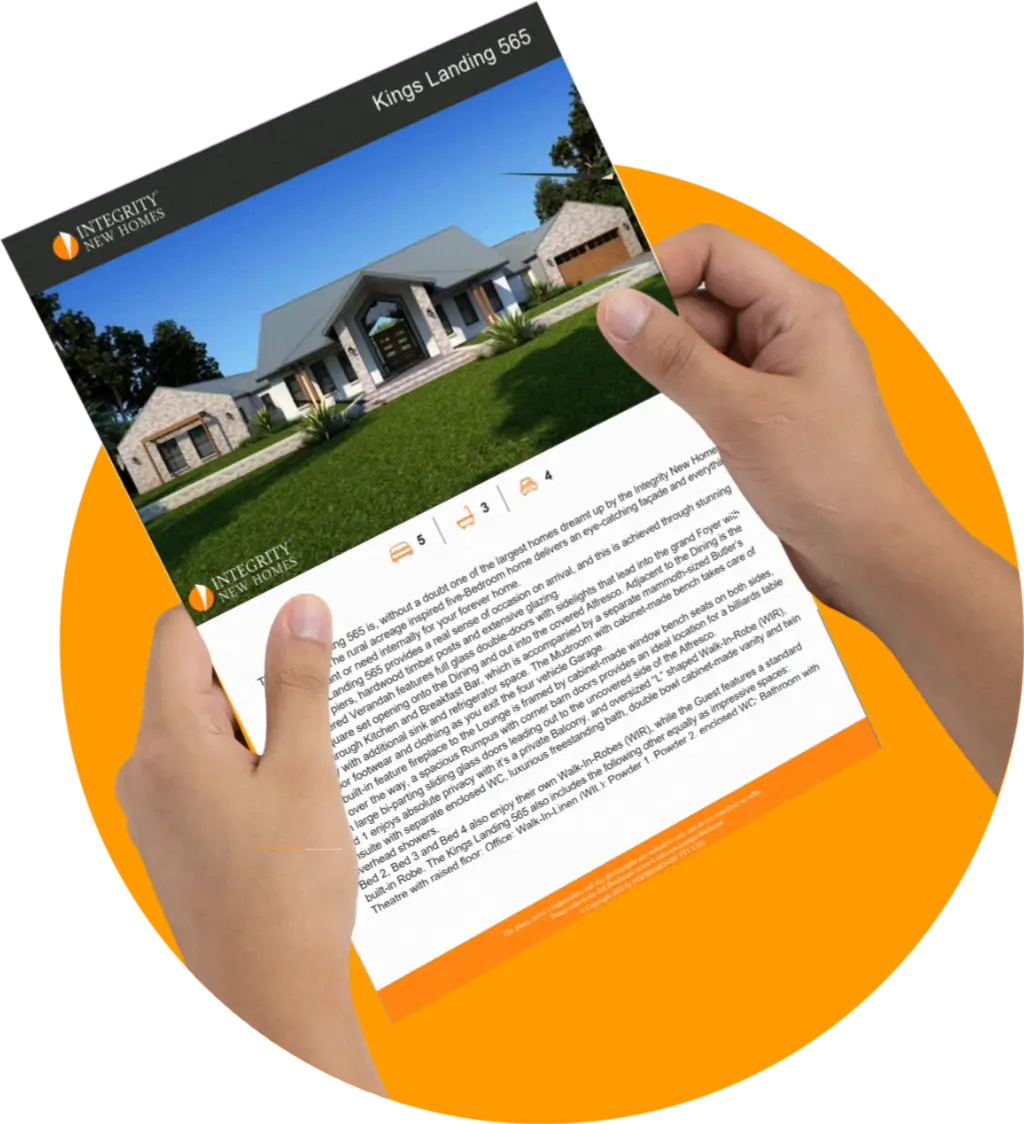 3D Fly Around
Cann 250 fly around video
Witness the Cann 250 from every angle, providing you with a realistic and detailed view of the entire design. It's like being there in person, allowing you to appreciate the nuances and intricacies of your future home.
*Fly around videos are generally based on the largest home in the design range.
Contact us today to get started on your building journey.
Get in Touch Designer Inclusions
Description
Introducing the epitome of spacious and contemporary family living – our stunning 2-story home, designed to accommodate your growing family's needs. With 4 generously sized bedrooms, 3 inviting living spaces, and a host of modern conveniences, this home is the perfect blend of style and functionality.
Spacious Bedrooms Boasting 4 large bedrooms, this home offers abundant private spaces for every family member. The master bedroom, complete with an ensuite bathroom, is a luxurious retreat, while the other three bedrooms provide ample room for children, guests, or even a home office. Natural light and thoughtful design create serene, comfortable havens for rest and relaxation.
Versatile Living Spaces With not one, not two, but three versatile living spaces, this home caters to your family's diverse needs. The open-plan living area on the ground floor is the heart of the home, featuring a well-appointed kitchen, dining space, and a comfortable lounge. Upstairs, a spacious family room provides an ideal space for entertainment, relaxation, or play. An additional formal living room on the ground floor offers a more intimate setting for gatherings or quiet moments.
Convenient Bathrooms and Toilets Three toilets and two elegantly designed bathrooms ensure that your family's daily routines run smoothly. The ensuite bathroom attached to the master bedroom exudes luxury, while the main bathroom is designed with convenience in mind. An extra toilet on the ground floor adds to the practicality, minimizing any morning rush.
Modern Amenities This home is equipped with a double garage, providing secure parking for two vehicles and additional storage space. A spacious laundry room on the ground floor makes chores a breeze. The highlight of this home is the expansive deck that connects to Bedroom 1, providing a tranquil outdoor retreat for relaxation and taking in the fresh air.
Perfect for Thin Blocks With a width of 10.6 meters, this home is perfectly suited for narrow blocks of land. Its smart design maximizes space while maintaining a sense of openness and comfort. It's the ideal choice for families looking to make the most of their available space.
In conclusion, this 2-story, 4-bedroom home offers an abundance of space, modern amenities, and a thoughtful design that caters to the needs of growing families. With an open-plan living area, spacious bedrooms, and a connecting deck, it's a harmonious blend of style and functionality. Welcome to your new family haven – where space meets luxury and convenience.
LIVING AREA
DINING 4600 x 3600
LIVING 3000 x 3000
FAMILY 2700 x 4300
MEDIA 3400 x 3200
BEDROOMS
BED-1 5000 x 3500
BED-2 3300 x 3500
BED-3 3300 x 3300
BED-4 3200 x 3200
OUTDOOR AREA
Deck 2700 x 3600
ALFRESCO 2700 x 3600
All floor plans areas and dimensions shown on this web page are indicative only and may vary according to the materials used.