Home Design Facade Options
Different facade options will drastically change the look and streat appeal of your home.
For designs with more than one floor plan/design, the artist's impression facades shown are generally of the floor plan/design with the largest floor area size. Therefore the artist's impression facades may not be an accurate representation of all floor plans offered and are indicative only. Please refer to the specific details stated in your building contract.
Home Designs In This Range
Floor Plan Details
We pride ourselves on affordable custom design. Talk to us about modifying the floor plan of the Bowden 185 to suit your lifestyle and unique circumstances.
Living 149.84 m²
Garage 22.26 m²
Porch 4.46 m²
Alfresco 11.45 m²
&nbsp &nbsp
Width 9.00 m
Length 24.00 m
Enquire Now
Home design flyer
Download the Bowden 185 home design flyer
Save a printable PDF version of the Bowden 185 showing floor plan and facade options.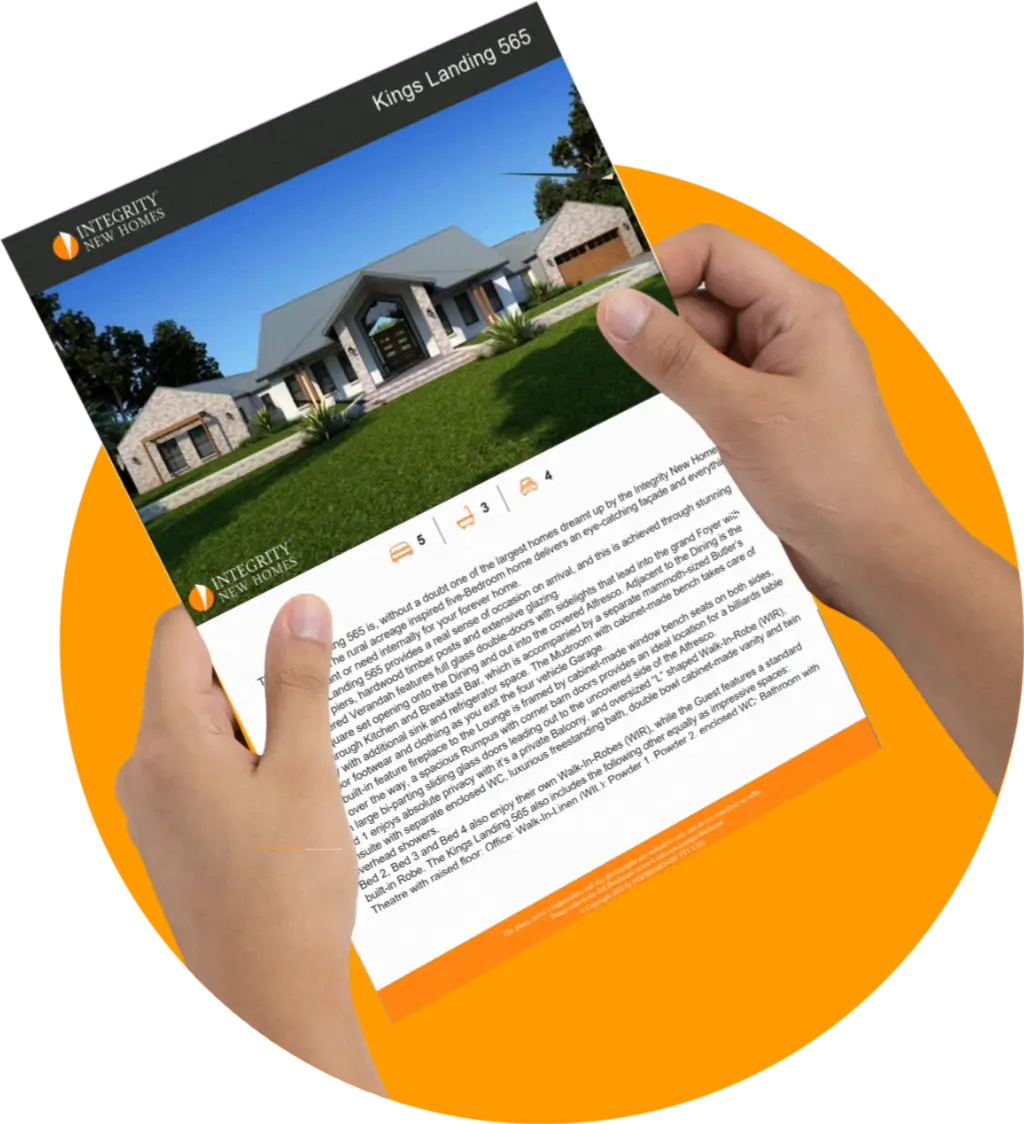 Designer Inclusions
Description
The Bowden 185 is specifically designed to suit "zero-boundary" lot home sites with an overall width of 9 metres (measured from brickwork), and yet the team at Integrity New Homes have still managed to create that 'big-home' feeling.
The Bowden 185 features four-Bedrooms, two living spaces, plenty of enclosed storage options and a separate Laundry! This home seriously packs a punch for some a small and narrow footprint.
Entry is via the covered and recessed Porch providing safety from the weather. Continuing along the Hall there is the Lounge, several storage options, Bed 4, Powder with wall hung vanity, enclosed WC, Bathroom with freestanding bath, Bed 3, Laundry and then the space opens into the open plan Kitchen, Dining and Family and flows out to the covered and spacious Alfresco.
Bed 1 includes a private Ensuite and Walk-In-Robe (WIR) and is purposely located to the back of the home with close access to the Alfresco and Family for entertaining.
LIVING AREAS
LOUNGE
3.4 x 4.0
FAMILY
4.2 x 3.2
DINING
4.2 x 2.6
BEDROOMS
BED 1
4.1 x 3.5
BED 2
3.0 x 3.1
BED 3
3.0 x 3.1
BED 4
3.0 x 3.1
OUTDOOR
ALFRESCO
3.1 x 3.5
All floor plans areas and dimensions shown on this web page are indicative only and may vary according to the materials used.