Home Design Facade Options
Different facade options will drastically change the look and streat appeal of your home.
For designs with more than one floor plan/design, the artist's impression facades shown are generally of the floor plan/design with the largest floor area size. Therefore the artist's impression facades may not be an accurate representation of all floor plans offered and are indicative only. Please refer to the specific details stated in your building contract.
Home Designs In This Range
Floor Plan Details
We pride ourselves on affordable custom design. Talk to us about modifying the floor plan of the Barrington 280 to suit your lifestyle and unique circumstances.
Living 221.50 m²
Garage 39.91 m²
Porch 5.38 m²
Alfresco 16.00 m²
&nbsp &nbsp
Width 31.00 m
Length 11.40 m
Enquire Now
Home design flyer
Download the Barrington 280 home design flyer
Save a printable PDF version of the Barrington 280 showing floor plan and facade options.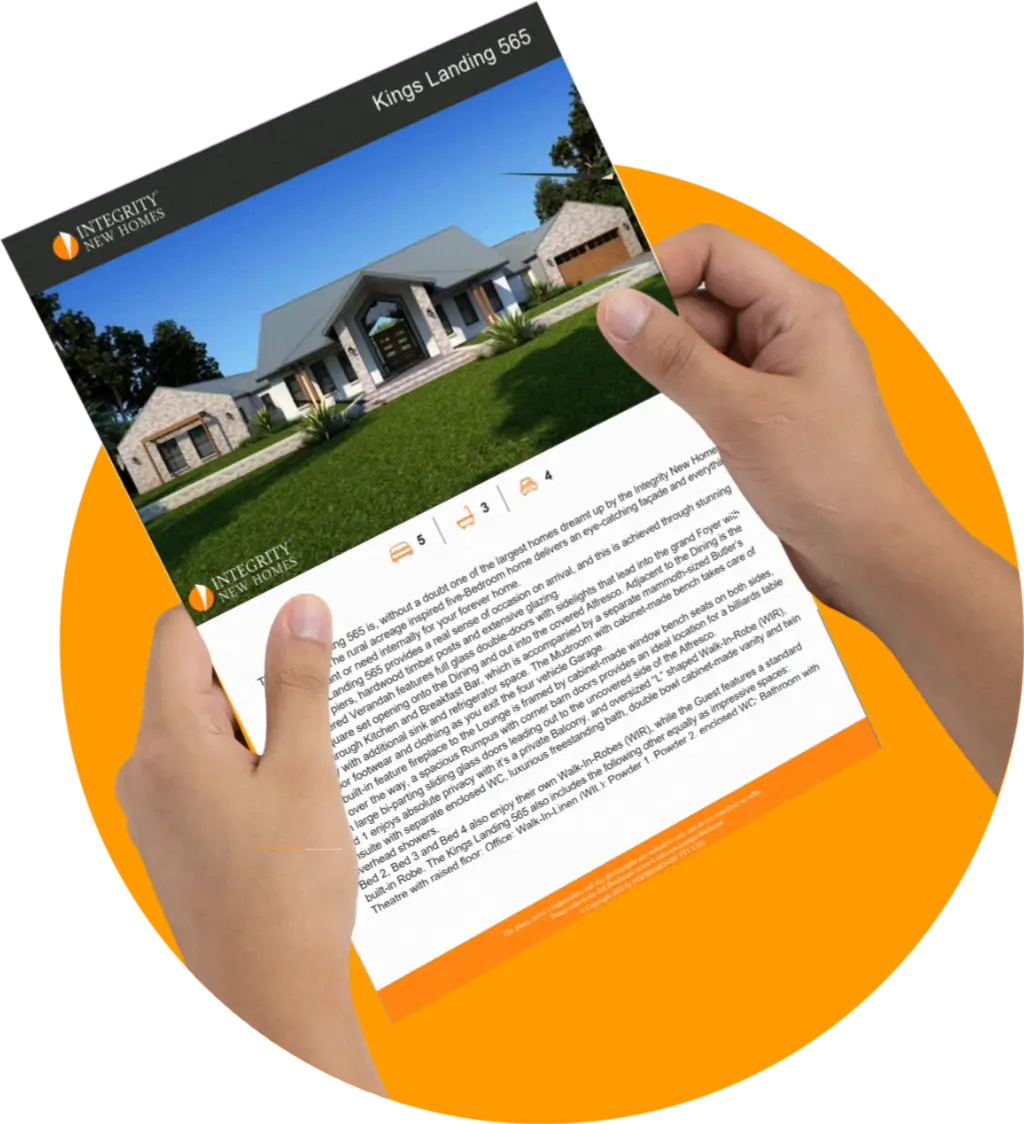 Barrington 280

home design
Designer Inclusions
Description
These Barrington series of wide-sprawling rural homestead homes maximise views to the rear through the extensive use of glass and are designed to be positioned long across the block and feature either four-Bedrooms (Barrington 240) or five-Bedrooms (Barrington 280) as well as an Ensuite and Bathroom module. The Barrington 280 also benefits from a purpose-designed Media space with feature double cavity sliding doors and square-set columns.
Both designs have a covered Alfresco which is centrally located and bridges the Lounge and Dining. There is a massive amount of bench space to the Kitchen (including a Breakfast Bar) which is bathed in natural light and draws in beautiful views from a fixed glass window over the hotplate and a large sliding glass window over the sink.
The Barrington 240 features a Computer Nook in the Hall (adjacent to the Dining and Kitchen) while it is the Barrington 280's Media (accessed off the Entry) with a raised theatre-style floor which has drawn positive comments from people seeking a rural acreage design with city comforts.
LIVING AREAS
LOUNGE
5.0 x 3.9
DINING
3.3 x 3.9
BEDROOMS
BED 1
3.8 x 4.5
BED 2
3.0 x 3.0
BED 3
3.1 x 3.3
BED 4
3.1 x 3.3
BED 5
3.0 x 3.1
OUTDOOR
ALFRESCO
4.0 x 3.9
All floor plans areas and dimensions shown on this web page are indicative only and may vary according to the materials used.