Home Design Facade Options
Different facade options will drastically change the look and streat appeal of your home.
For designs with more than one floor plan/design, the artist's impression facades shown are generally of the floor plan/design with the largest floor area size. Therefore the artist's impression facades may not be an accurate representation of all floor plans offered and are indicative only. Please refer to the specific details stated in your building contract.
Home Designs In This Range
Floor Plan Details
We pride ourselves on affordable custom design. Talk to us about modifying the floor plan of the Aurora 280 to suit your lifestyle and unique circumstances.
Upper Living 136.21 m²
Lower Living 88.76 m²
Garage 39.94 m²
Porch 5.05 m²
Alfresco 13.43 m²
&nbsp &nbsp
Width 14.55 m
Length 20.47 m
Enquire Now
Home design flyer
Download the Aurora 280 home design flyer
Save a printable PDF version of the Aurora 280 showing floor plan and facade options.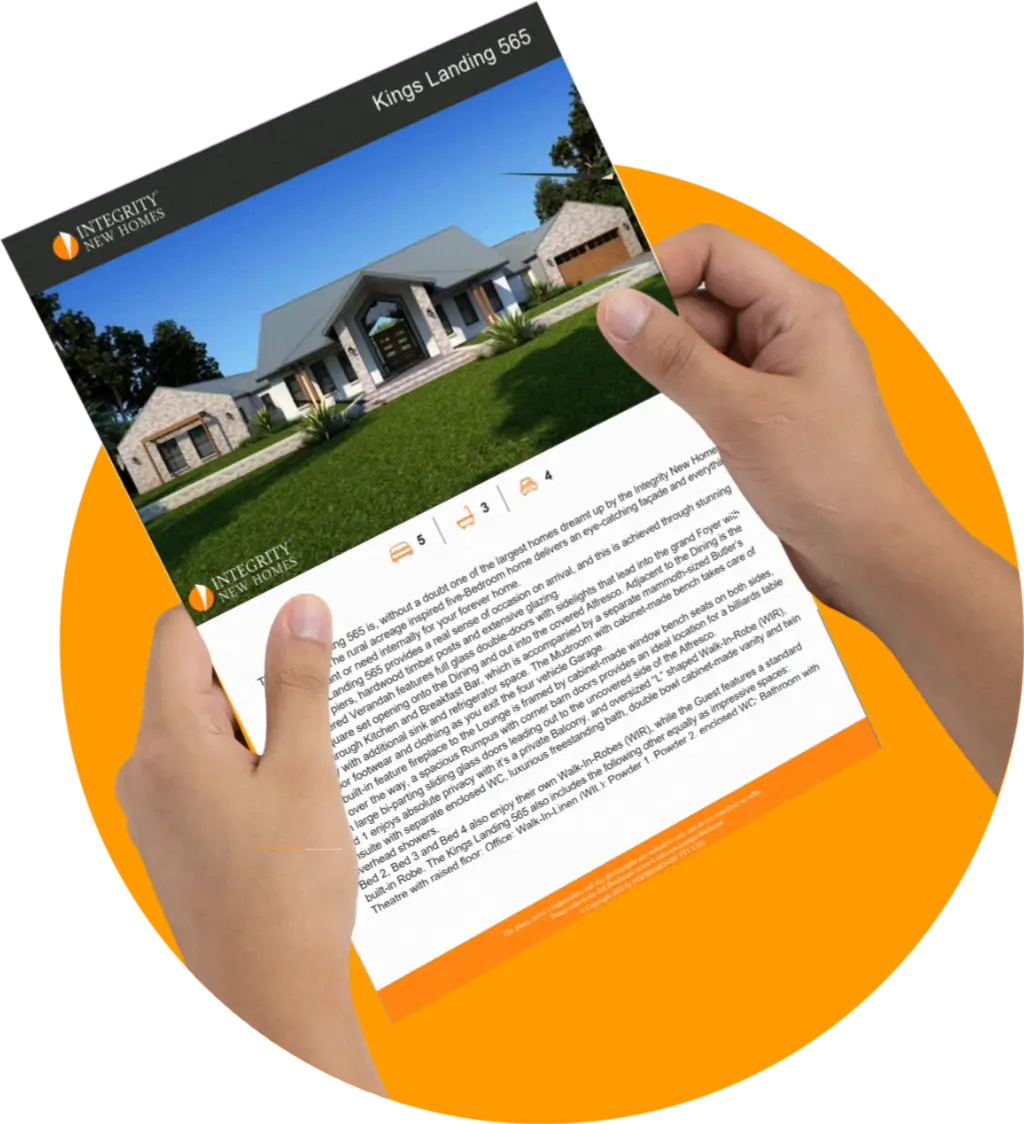 Designer Inclusions
Description
The four-Bedroom Aurora 280 and Aurora 305 have been created to provide solutions for steep and challenging sites where the aim is to maximise views and make the most of the natural topography. Air, space and light combine in this home to create really attractive and easy living spaces.
Access to the upper floor is via a covered Porch to the Entry. From there it is a short stroll to the Dining, Kitchen and Lounge which all access the Alfresco taking in views to the rear. Bed 1, along with the Ensuite and Walk-In-Robe (WIR) are hidden away from the everyday living areas to the rear. The Aurora 305 includes a Media off the entry while the Aurora 280 includes Bed 2 to the upper floor.
The internal staircase which is accessed from the Entry leads downstairs to the secondary Bedroom/s, along with a Rumpus, Bathroom, Laundry, Powder and Patio.
Due to the nature of steep and challenging sites, the Aurora series can be changed to suit specific blocks of land and has, for example, been built with both a front and side-loading double Garage for clients.
LIVING AREAS
LOUNGE
3.9 x 4.5
DINING
4.2 x 3.7
RUMPUS
4.2 x 3.7
BEDROOMS
BED 1
3.8 x 4.2
BED 2
3.8 x 3.4
BED 3
3.2 x 3.0
BED 4
3.2 x 3.0
OUTDOOR
PATIO
3.9 x 3.7
ALFRESCO
3.9 x 3.7
All floor plans areas and dimensions shown on this web page are indicative only and may vary according to the materials used.