Home Design Facade Options
Different facade options will drastically change the look and streat appeal of your home.
For designs with more than one floor plan/design, the artist's impression facades shown are generally of the floor plan/design with the largest floor area size. Therefore the artist's impression facades may not be an accurate representation of all floor plans offered and are indicative only. Please refer to the specific details stated in your building contract.
Home Designs In This Range
Floor Plan Details
We pride ourselves on affordable custom design. Talk to us about modifying the floor plan of the Aspect 200 to suit your lifestyle and unique circumstances.
Living 141.58 m²
Garage 38.82 m²
Patio 2.29 m²
Porch 3.80 m²
Alfresco 16.88 m²
&nbsp &nbsp
Width 12.36 m
Length 18.60 m
Enquire Now
Home design flyer
Download the Aspect 200 home design flyer
Save a printable PDF version of the Aspect 200 showing floor plan and facade options.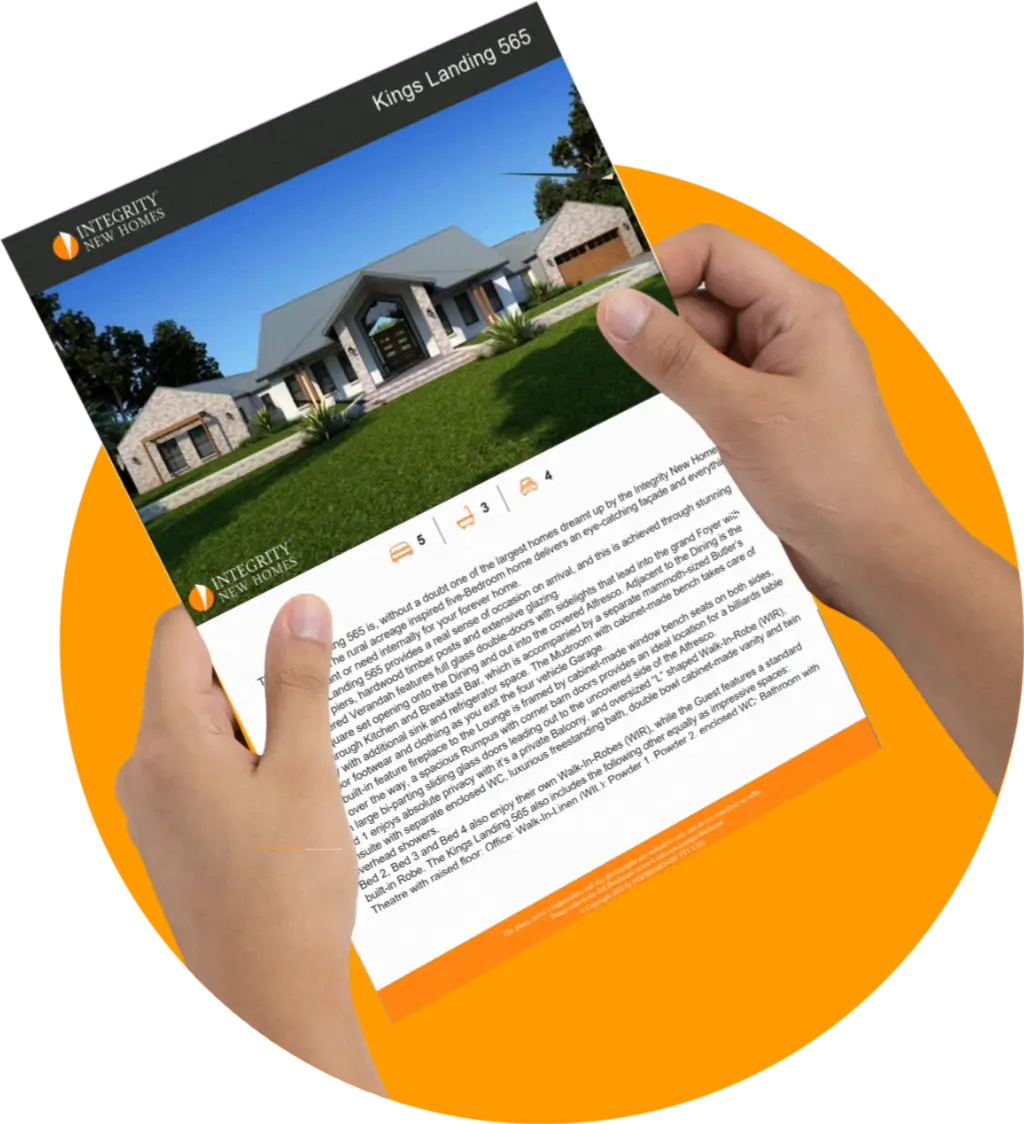 Designer Inclusions
Description
Finally, stylish homes combining side and rear living with a centrally located Kitchen, which is the "command centre" for a busy household. There is floor plan flexibility across the entire Aspect series, allowing for Bed 1 to be located away from the secondary bedrooms while providing open spacious living areas with an easy flow to the covered Alfresco and Patio.
The design configuration is ideally suited for day-to-day living with the accent on an easy casual, lifestyle. Bed 2, Bed 3 and Bed 4, Laundry, Bathroom and WC form a wing which is separated from the communal living areas and Bed 1.
The smaller Aspect plan contains all the amenity of the larger homes but in a more compact format and this has been achieved by shrinking some of the spaces from the larger design while not compromising the appeal of the way rooms have been laid out. By pulling the double Garage forward of the building alignment, space has been created to accommodate the secondary bedrooms. The series-topping Aspect has a purpose-designed Theatre providing an entertainment hub removed from the central living areas. It all adds up to a very cost-effective home which will suit a wide range of blocks.
LIVING AREAS
LOUNGE
4.1 x 4.8
DINING
3.1 x 4.0
BEDROOMS
BED 1
3.3 x 4.0
BED 2
2.7 x 3.1
BED 3
2.8 x 3.0
BED 4
3.2 x 2.9
OUTDOOR AREAS
ALFRESCO
4.0 x 4.2
PATIO
2.8 x 1.4
All floor plans areas and dimensions shown on this web page are indicative only and may vary according to the materials used.