Home Design Facade Options
Different facade options will drastically change the look and streat appeal of your home.
For designs with more than one floor plan/design, the artist's impression facades shown are generally of the floor plan/design with the largest floor area size. Therefore the artist's impression facades may not be an accurate representation of all floor plans offered and are indicative only. Please refer to the specific details stated in your building contract.
Home Designs In This Range
Floor Plan Details
We pride ourselves on affordable custom design. Talk to us about modifying the floor plan of the Tweed 275 to suit your lifestyle and unique circumstances.
Living 106.81 m²
Garage 21.89 m²
Porch 1.11 m²
Alfresco 8.06 m²
&nbsp &nbsp
Width 16.41 m
Length 17.00 m
Enquire Now
Home design flyer
Download the Tweed 275 home design flyer
Save a printable PDF version of the Tweed 275 showing floor plan and facade options.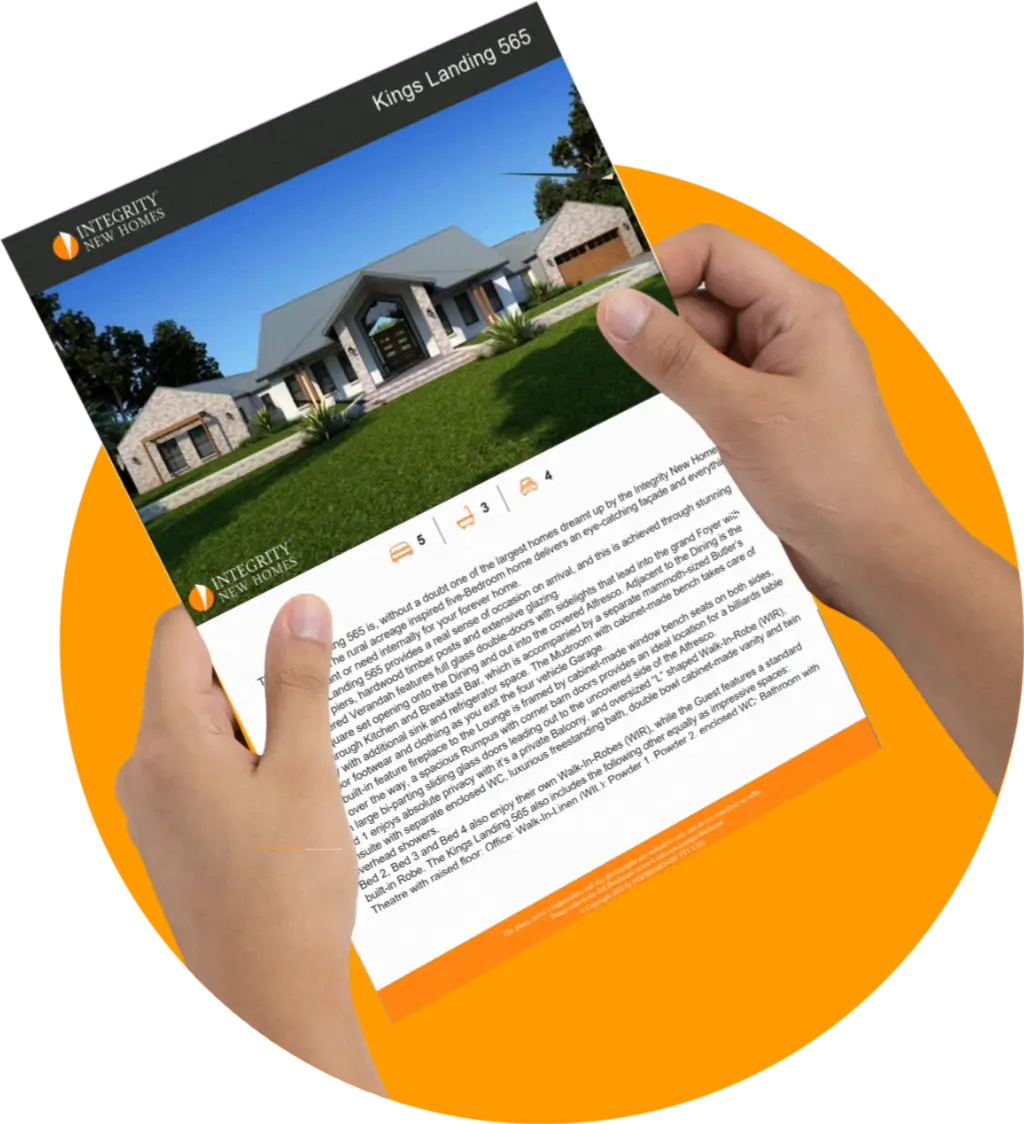 Designer Inclusions
Description
Introducing a functional home design that merges contemporary aesthetics with functional brilliance – the Tweed. This remarkable offering consists of a meticulously crafted set of two units, each boasting three spacious bedrooms, thoughtfully designed rear open-plan living areas, two elegantly appointed bathrooms, and the convenience of a single-car garage.
Nestled within the heart of modern living, the Tweed redefines the very essence of comfortable and stylish urban abodes. With a keen focus on maximizing both comfort and utility, these units have been meticulously designed to cater to the dynamic needs of today's homeowners and astute investors alike.
Step inside and be greeted by the seamless flow of space that connects the inviting bedrooms, where tranquility meets practicality. The well-appointed bedrooms offer a haven of relaxation, while the rear open-plan living areas create an inviting atmosphere for shared moments and lively gatherings. Imagine the possibilities of hosting memorable gatherings, where laughter and connection resonate effortlessly.
With two bathrooms in each unit, convenience is paramount. The elegant bathrooms are thoughtfully adorned with modern fixtures, creating a luxurious oasis for relaxation and rejuvenation. A single-car garage not only adds an extra layer of functionality but also offers a secure space for your cherished vehicle.
Beyond the exceptional design and amenities, the Tweed presents an unparalleled investment opportunity. In an ever-evolving rental market, these units stand as a beacon of potential for savvy investors. Leverage the demand for quality living spaces and capitalize on the robust rental market with this strategic investment that promises attractive returns and long-term stability.
Living Areas
Dining - 4700 x 2600
Family - 4700 x 2600

Bedrooms
Bed 1 - 3000 x 3100
Bed 2 - 2800 x 2900
Bed 3 - 3600 x 2700

Outdoor
Porch - 1300 x 850
Alfresco - 2800 x 2700
All floor plans areas and dimensions shown on this web page are indicative only and may vary according to the materials used.