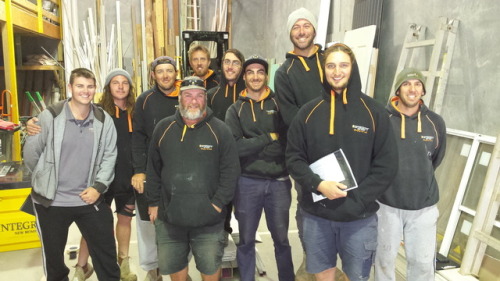 Meet our Construction Team!
At Integrity New Homes South Coast, we employ all our carpenters and labourers. We currently have 2 Site supervisors/site foreman, 4 Qualified Carpenters, 3 Apprentice Carpenters and 1 labourer.
We hold monthly toolbox meetings at our warehouse, to discuss WHS management and enjoy a BBQ breakfast! We also take this time to work on professional development and seek their input regarding current building practices.
It's really important to have a conscientious construction team who all get along well. Integrity New Homes South Coast is very appreciative to have such a great construction crew!