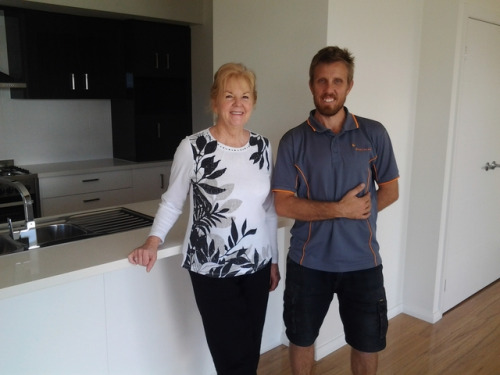 Integrity New Homes South Coast are on a roll this week! 3 handovers done and dusted in Tullimbar, all in one week!
A very happy client, who is a retiree wanting to down size and move closer to her family, is very pleased with her new home or as she likes to call it her "Little Cottage".We just love it when clients are so happy with the finished result of their dream home. 
House pictured is taken from the rear lane.
Subscribe to our E-brouchure HERE http://ow.ly/eUTU302nXGb to stay updated with all the latest news from Integrity New Homes South Coast