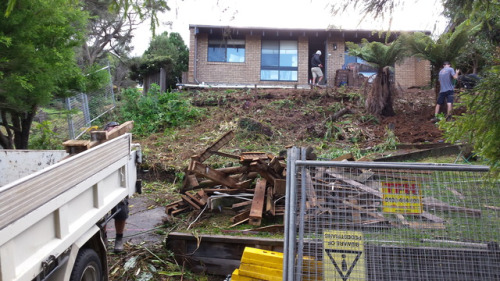 Demolition commencement recently occurred on a steep sloping block.
An existing deck was demolished prior to work commencing for a garage excavation at Gerroa.
Extension works and renovations will then be underway.
What a fantastic view!
Call the office of Integrity New Homes South Coast today to discuss your renovation project or new homes by phoning 4257 7389 Monday to Friday.