We provide the luxury and design flair of an architect to help you build your dream home without the price tag.
Here at Wayne Frank's Integrity New Homes we know how important it is to get your dream home. That is where we come in. For us, it's all about putting those personal touches in to make your dream house a home
We'll also fast-track your contract to make sure you don't miss out on the $25k grant
If you have been thinking of building, now is absolutely the time to act. With $25,000 cash towards your new build or major renovation on offer, everyone is rushing to take advantage of the new COVID cash grants. If you're worried you might not be eligible, have a chat to Wayne today. We have experts you can talk to to help you find out what you are entitled to get your contract in by the deadline and help make sure you meet the qualifying criteria and don't miss the deadline. Read more about the grant here.
Design your new home from a sketch or start with a design for your base
Our designers can create your new home from scratch or for those who need a little help getting started, we can fully customise one of our existing designs. We are able to guide you through the design and build process every step of the way.
One of our clients came to us with just a drawing of the home he wanted to build. From this sketch, we worked with him to design his dream country homestead. Others prefer to choose from our extensive library of existing designs to get a visual and a price guide first and customise from there in the design phase.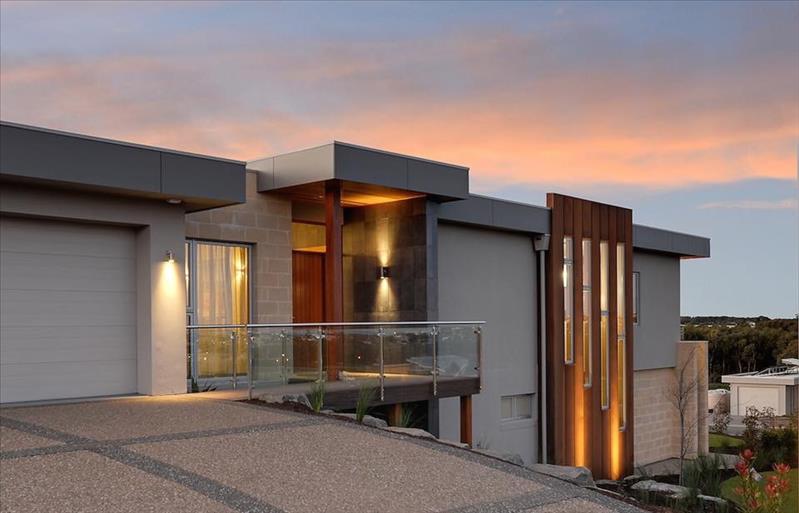 Delivering full custom homes at a volume builder price
The best thing is that here at Integrity New Homes we have in place all the systems, service and price benefits of a volume builder, providing cost effective solutions for all home buyers no matter how custom your design is. We also have a 100% on-time track record when it comes to handing the keys of your new home to you.
Don't risk a budget blowout
Building your new home should be a dream, not a nightmare. It should be an exciting and fun experience without the stress and disappointment of a budget blowout. We are very serious about making sure our clients know what the price is upfront and our contracts are signed at a fixed cost.
All our site analysis and engineering is done upfront to make sure the fixed price we give you is accurate. We scope out everything in the design phase before giving you the fixed contract price. Unlike other builders in the area, we commission structural, contours and geotech to fully analyse all aspects of your site before signing, which means you don't get slugged with huge variations after the fact that blow your budget.
Why we have happy clients
Delivering on expectations and trust is one of the reasons we've had so much success and happy clients since taking over this Integrity Coffs Coast from the former owners. We make sure they know what to expect in terms of costs, process, communication and timing right from the start.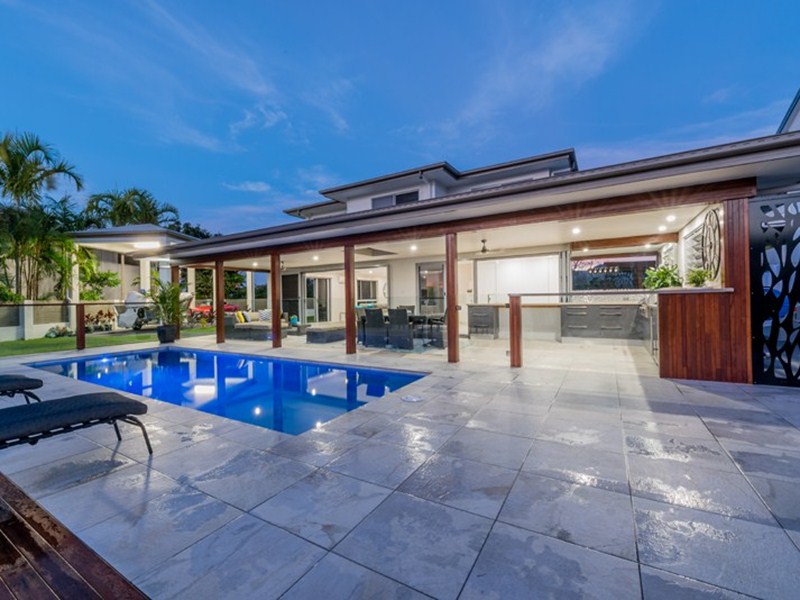 What features do you want in your new home?
There is nothing we love more all those features that our clients want to include whether it be nailing that 'Hamptons House' or a contemporary sleek. From gorgeous raked ceilings, high light windows, bifold doors or expansive alfresco entertainment areas. You dream it, we can do it.
Treehouse with views, huge walls of glass and raked ceilings
One recent client started with our standard Avoca 200 design which fit their tight budget, but they were set on including high-end design elements such as a skillion roof, raked ceilings, highlight windows, a large living area and lots of glass doors and windows to capture the elevated bush views. Sounds impossible right? Well, we made it happen.
To make their dream home a reality without blowing the budget, we reduced the area of the home, removed rooms, and changed where the house sat on the steep block. The outcome was that she got all the upgrade must-haves she wanted. The house is elevated on stilts, giving it a great treehouse feel. They were stoked with the outcome and we were really happy we could make the home a reality for them
"No other builder in Coffs Harbour could even come close to making our new home in Diggers Beach work within our budget because of the steep site. We are so thankful for all the work Cameron and Wayne put in to make this gorgeous home work even before we signed the contract.
It was good to start with an existing design to get a ballpark of the price and then make all the custom alterations from there. We changed a lot. We now have a huge living area with raked ceilings, full walls of glass to look out to gorgeous bush views, and highlight windows to take advantage of the North sun.
We also redesigned the room layout and bathroom. made the kitchen bigger and added a whole wall of pantry. The new much larger hardwood deck looks out to the gumtrees and koala reserve. We can't wait to sit out there in the evenings, watch the sunset and spot the native birds in the trees. We are thrilled. Thanks again guys, we are so happy we found you." Chris - Diggers Beach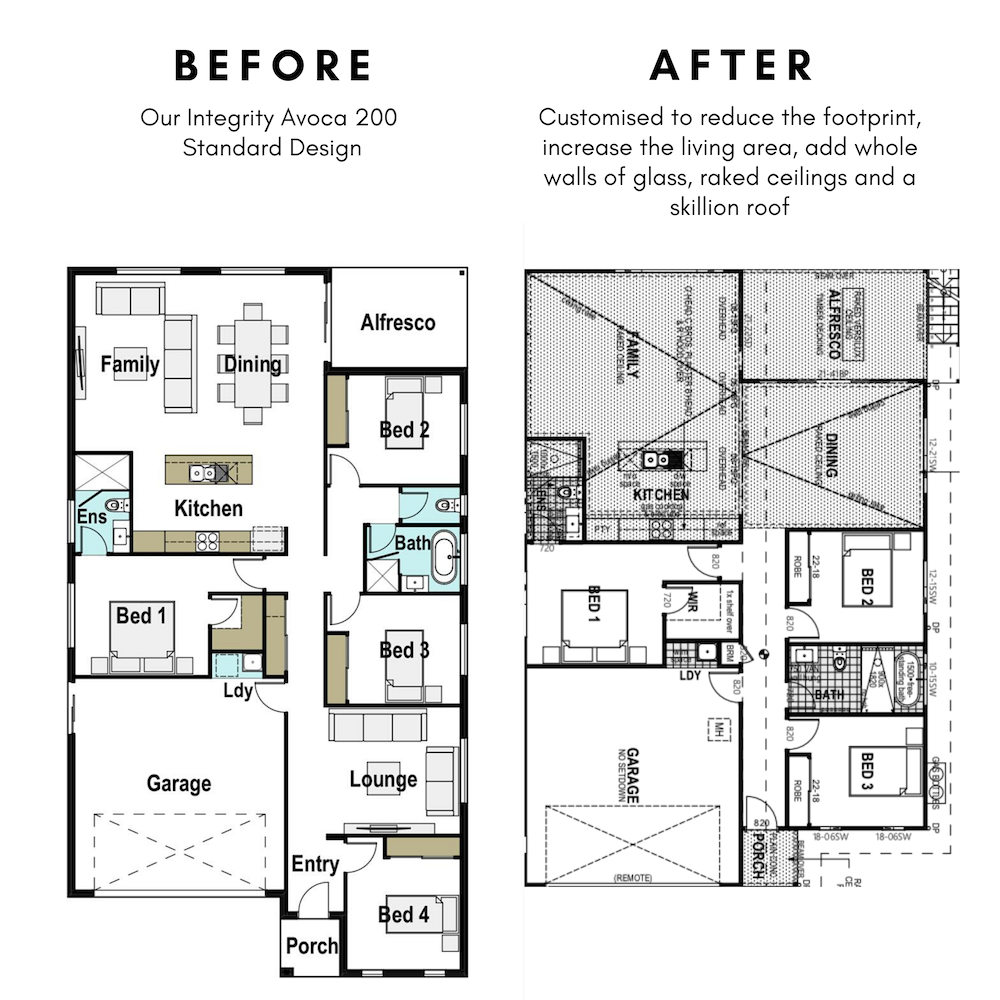 Elevated design to capture acreage views and accessibility built-in
Our client Narelle had a very steep block and we worked closely with her to make the most of the acerage's bush outlook. We needed to work within her budget with high end quality finished and all the bells and whistles. This was her forever home, so we also built in accessibility to last them well into their later years.
"We had plans for a Custom Design which INH took on board. Wayne and his team have been great to deal with. We are really happy, Highly recommend INH." Narelle - Newry Creek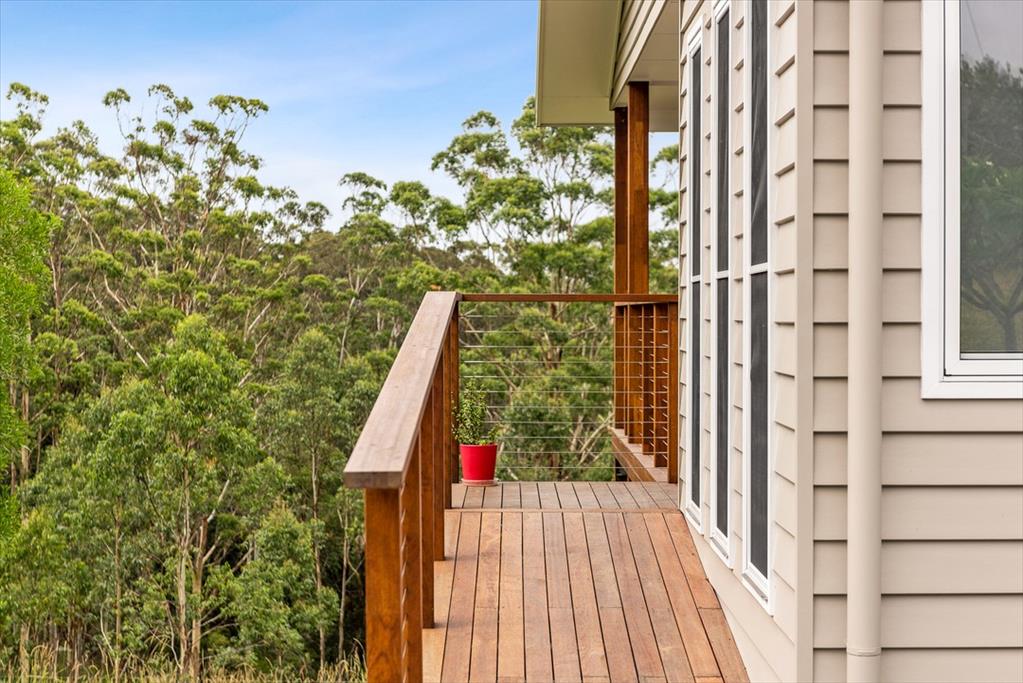 Some examples of our home designs that can be fully customised
Here are just a few examples of our new home designs, just click on any of the images to go to download the brochure with the full details for each design.
Remember we can make any and all design changes that you like. To view our full design library check out our Designs page.
Contact me, Wayne and ask any questions you have about your site today 1300 886 793 or
contact me here