When you find yourself in a cafe, you are presented with different coffee options that can help kick start your long and busy day. It's always easier and faster to choose a flavor from the menu but imagine how much better your day will be if you actually prefer every element in the order that you chose.

This is just a very minor part of our everyday lives, having to enjoy a cup of coffee with all our favorite ingredients found in that cup. It may seem like such an insignificant thing but it makes our whole day so just imagine if we get to have our way around bigger things like… going home to a house where you get everything you want, the way you want it.

Custom home designs allow families to get creative with their living spaces and ensure that the end result will meet the homeowners' needs – including unusual ones. It's more than just being creative, it's about being provided with everything that you need and want to achieve maximum comfort and security without taking a hit on your finances.

Full design control - Building a house with a custom design allows you to have full control of the home design process, from the size of the kitchen to the location of the bedrooms to the inclusion of unique spaces such as secret rooms, tunnels, room-sized aquariums and even basketball courts. This also allows you to freely choose the colour combinations that you want to be reflected in every room of the home.

Full budget control - Custom homes are more budget friendly since you are able to set the budget for expenses beforehand.

Unique living space - Since it is a custom home, every space of the house is created around a particular family. You are guaranteed that the home will accommodate all your personal preferences. Custom plans ensure that the home will reflect the family's personality and values as well as needs, too.

No Regrets - Since it is tailored to all of your wants and needs, every space of the house will meet their personal standards of functionality, quality and aesthetic ap

Lakeview Range

When the Integrity New Homes designers were working on the Lakeview designs, they wanted a contemporary series of homes which reduced the amount of dead space in hallways and difficult to furnish areas, while maximising views to the rear and also capturing scenery to the front. A considered design approach means the home works well on steep as well as flat blocks.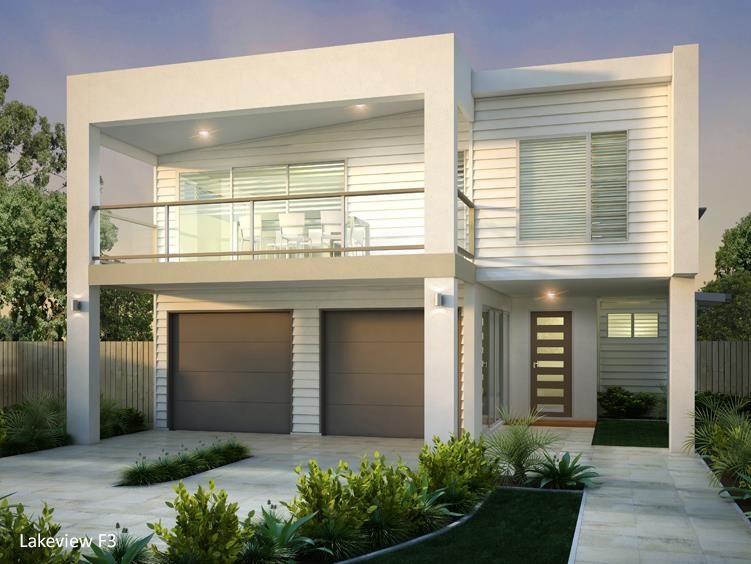 By adopting the principle that less is more, the design team has created airy open spaces with few separating walls and almost totally removing any "dead" space. There is an easy flow from the Dining, Kitchen and Lounge and outdoors to the Alfresco and Balcony.

Downstairs there are three-Bedrooms along with a Bathroom, WC and Laundry. This home offers very strong street appeal and combines architectural flair with project home practicalities. A version of the Lakeview was a largely frequented display home in Brisbane for many years and continues to be a top choice for flat or steep and challenging sites.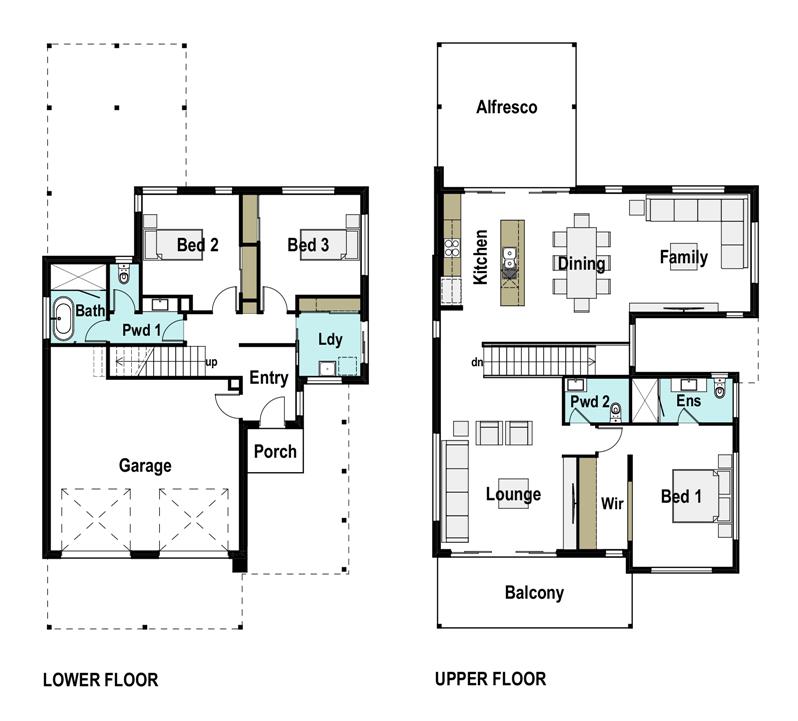 A version of the Lakeview was a largely frequented display home in Brisbane for many years and continues to be a popular choice for flat or steep and challenging sites.

Livingston Range
The Livingston series includes all of the features you've come to expect in a modern free-standing home from the multiple award-winning Integrity New Homes design team.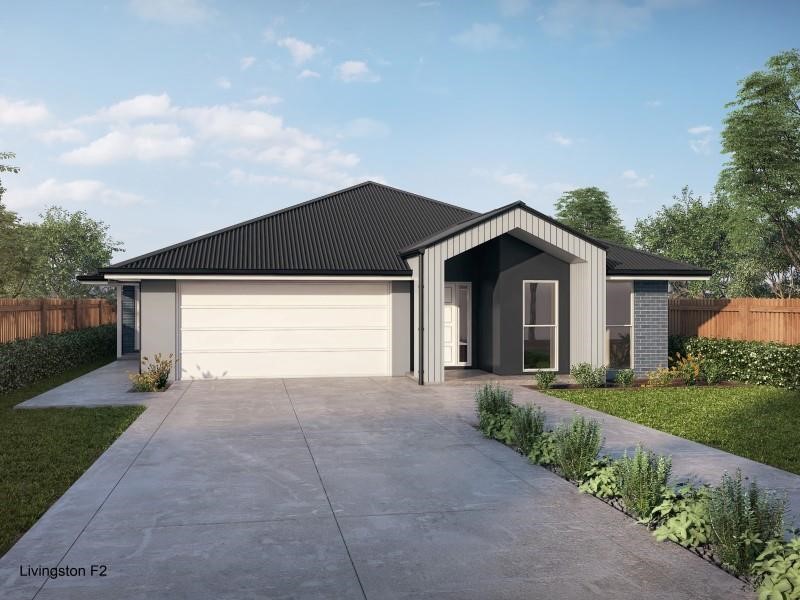 Features include two living spaces; large covered outdoor entertaining spaces; open-plan, well-thought-out spaces; ample storage; large Kitchen with Breakfast Bar; dedicated stand-alone Laundry and then they've almost seamlessly attached a two-Bedroom Granny Flat to the side!

Towards the front of the Residence, you'll find the double car Garage, covered Porch, Entry, separate well placed Media, Bed 3 (Livingston 270) or Bed 4 (Livingston 285) and multiple enclosed storage spaces. A short stroll down the Hall and you'll be presented with the large and spacious open plan Kitchen, Dining and Family opening onto the covered Alfresco outdoor space through a mostly full-width bi-parting sliding door. To the right of the Kitchen is Bed 3 (Livingston 285), Bathroom, Powder, enclosed separate WC and Bed 2 with its own private Hall to reduce sound transfer and truly define the spaces. To the right of the Family living space, there is a dedicated Walk-in-Linen (WIL) (Livingston 285), Bed 1 with an expansive walkthrough Walk-In-Robe (WIR) into the Ensuite.

The Laundry is tucked behind the Garage in the Livingston 285 and can act as a "mudroom" of sorts while the Laundry is nestled between Bed 3 and the Bathroom with side access in the Livingston 270.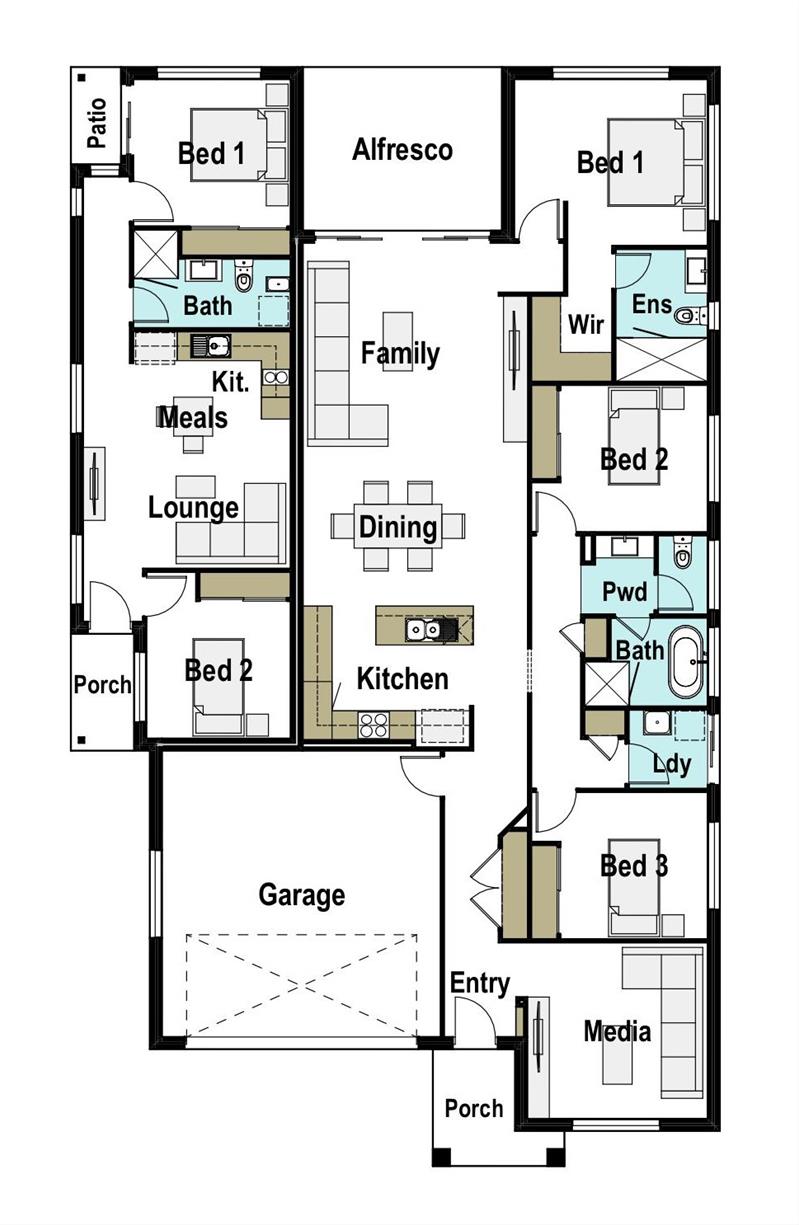 The attached Granny Flat positioned to the left of the Residence features its own covered Porch, Bed 2, open plan Kitchen, Meals and Lounge, separate Bathroom with Laundry facilities within and Bed 1 with private covered Patio.

Many local authorities have developed fast-tracked and streamlined options for approval and some are waiving the rather expensive developer contributions, so it makes sense that attached and detached Granny Flats are popping up all over Australia.
The Residence and attached Granny Flat are separated by an NCC required separation (dividing) wall.

The Livingston series, aside from its classic and timeless design, is also an ideal house design for so many reasons:

✓ Families with elderly parents - the overall layout of the floor plan is friendly to families with elderly parents since the flow of the house allows for comfortable navigation for them.

✓ Living with extended families - the home design can cater more than 1 family but at the same time can maintain the privacy that different families need. This setup is also significantly cheaper than buying or building two different houses

✓ Extra income advantage - The extra space can always be rented for out of town guests when not in use.


A Crib Cut Out For You
Just like your favorite barista, we at Integrity New Homes Brisbane, are dedicated to serving you with various home designs that are not only tasteful and elegant but also high quality and dynamic.

Our team of custom design and renovation specialists, with an impressive track record of collective experience in custom build and renovation, can help you design your dream home on that tricky block, or how you can breathe new life into your old home through renovation.

Check out our designer inclusion brochures to get a glimpse of more premium and exceptional home designs we are proud of. Check it out here - for FREE.

Your happiness in enjoying things that are well-suited for your lifestyle does not have to end with a cup of coffee, we can help you extend it unto bigger things. Contact us and turn up your happiness, today!