The owner and director of Integrity New Homes Brisbane, Darren Jones has been renovating and building residential properties since 2001 under the trading name Brisbane Makeover Co. Licensed and Industry-accredited, he is INH Brisbane's resident builder and renovation project manager with a passion for seeing things through and having an eye for detail from start to finish.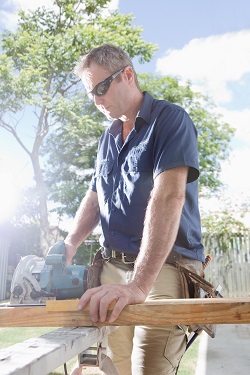 Estimator and Site supervisor of INH Brisbane Jaqob Solomon has vast experience with custom build, knock-down/rebuilds and house raise and build unders. With over 10years experience under his belt, starting from his Carpentry apprenticeship to working with industry leaders, he is equally experience within this business.
What our valued clients have to say
"We were really happy with the final product of our renovation. Darren and the team were very easy to work with and were absolute professionals throughout. they responded very quickly to any problems that arose and resolved them promptly. I would definitely recommend them"
SAM NG - Chapel Hill
"Renovated my bathroom and it's amazing. Thank you Darren and the team".
BEN SPRING - Kenmore
"We wanted to let you know how much we valued your input on the renovation of our property. Your advice regarding presentation and your expertise in bringing the apartment to life was truly outstanding. I have no doubt that the finished captured the buyer's imaginations and helped to sell the property so quickly. We were absolutely delighted with the results".
K&B MATHEWS - Hamilton
"Thanks guys we are in love with our brand new old house"
CALEY WILSON - Kingston
"St Leornards Street, Coorparoo was a complex site that took many months to complete and Darren did a terrific job throughout. He oversaw the total build and kept in control of the constantly changing details. Darren and his team were total professionals and always great to work with. We are thrilled with the results so much so that we already have them working on our new site in Toowong. There is no better compliment than choosing the same team for the next job."
PAUL COSTIGAN - Blackbear Group Developers
"Darren Jones and his team carried out a comprehensive renovation/ refurbishment/ makeover of our prestige acreage riverfront architectural home at Fig Tree Pocket in 2017, giving it a modern and fresh finish. Our house had been on the market for quite some time without achieving a sale before we engaged Darren. After the work, we sold the property within six weeks of its relaunch on the market. We were very happy with Darren's advice and quality of work and his ability to suggest and provide innovative, cost-effective and attractive solutions to issues. The work was completed on time and within budget. We are now looking to use Darren's services again to carry out substantial renovations to our Queenslander house at Paddington."
DAVID & GAIL P - Fig Tree Pocket
"We are very happy for you to use our name following the completion of our extensive renovation project in Balmoral. We were very happy with the quality of work. The site was always left clean and tidy. Always open to challenges thrown up by old houses and finding solutions to these probelms. Couldn't ne more happy with the outcome."
L&J JAMES - Balmoral