Here at Integrity New Homes Coffs Coast, we specialise in building new homes on sloping and steep sites throughout the Coffs Coast and Clarence Valley regions.
Building a home should be a positive and enjoyable experience even with challenges of building on a steep site. The builder that you choose is critical in ensuring you have a pleasant experience and quality home. The land in Coffs Harbour, Valla Beach and Nambucca Heads is located in hilly area, so many of the new homes that we build are on sloping blocks of land.
It is a challenge yes, but it's also a passion of ours. We love designing new homes for these sites that are not only high quality, but great value to meet your budget. In fact, this is where we have had our greatest successes and our happiest clients.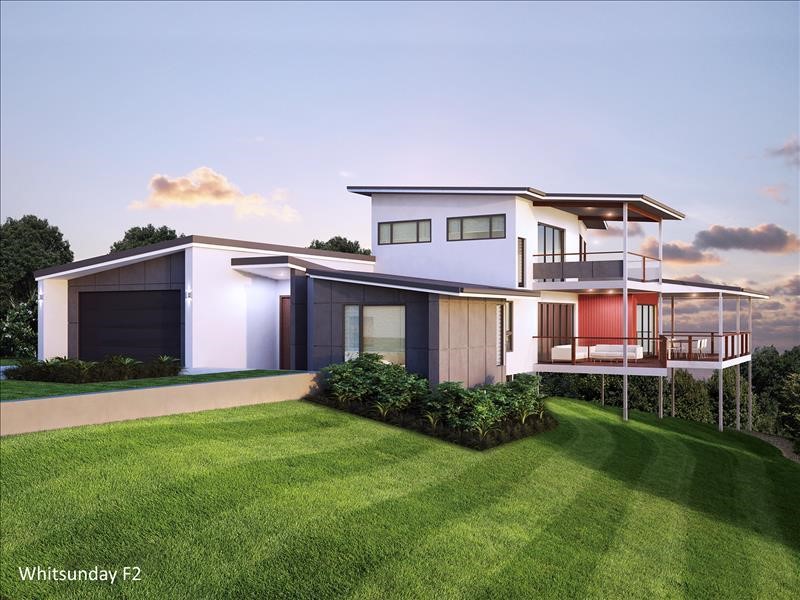 We'll also fast-track your contract to make sure you don't miss out on the $25k grant
If you have been thinking of building, now is absolutely the time to act. With $25,000 cash towards your new build or major renovation on offer, everyone is rushing to take advantage of the new COVID cash grants. If you're worried you might not be eligible, have a chat to Wayne today. We have experts you can talk to to help you find out what you are entitled to get your contract in by the deadline and help make sure you meet the qualifying criteria and don't miss the deadline
Great Communication and Transparency of Costs
Clear communication and transparency of costs from the very beginning is the key to a smooth building journey with steep sites. The last thing you want is to be lumped with a huge range of unexpected costs.
Fully Customised From Your Sketch Or Use One Of Our Existing Designs
Designing a new home from a sketch or customising one of our existing home designs to fit your sloping site within your budget is where we come in as the experts.

Either way, we can fit the design to your sloping site. Just recently one of our clients came to us with a drawing of the home he wanted to build and from this, we worked with him to design his dream country homestead. Others like to be able to browse our designs so they have something visual to go by so they prefer to choose from our extensive library of existing designs to find a home that fits their budget first and customise from there.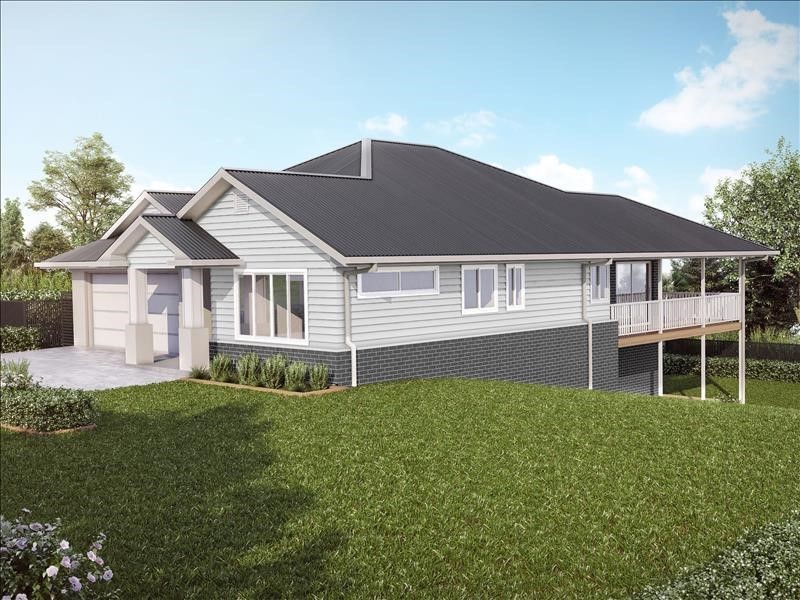 Elevated dream-home designed to capture the bush views on this leafy acreage
One of our clients Narelle had a very steep block and we worked with her very closely to make her home design a gorgeous elevated home on her acreage. She wanted to capture the bush outlook with wrap-around decking and include high-end design features and upgraded finishes - all the bells and whistles in fact. We knew how passionate she was so we worked tirelessly to get it all in at her budget. As this was her forever home we also built accessibility features into the home so it would last them well into their later years.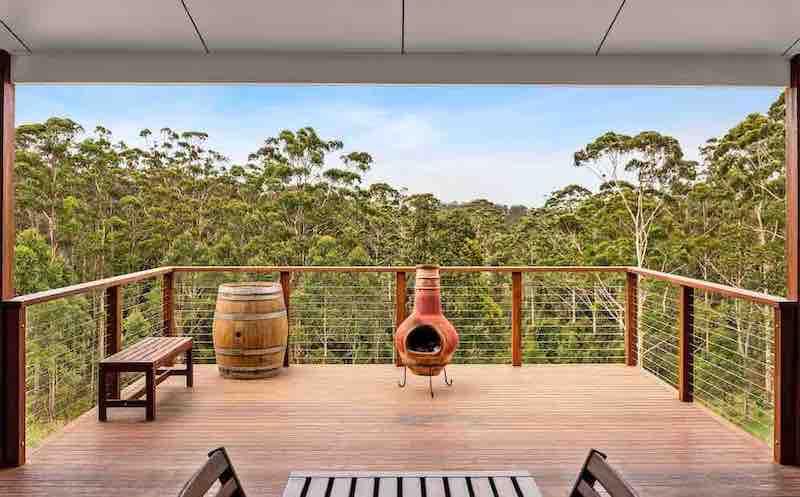 Image - Narelle's feature deck in her Newry Creek Home
"We had plans for a Custom Design which INH have taken on board. Wayne and his team have been great to deal with, including the colour consultation early in the process, minor tweaks to design options, right through till now with the roof on and windows & walls underway. We are really happy with the way it is coming together on our small acreage. Builders turn up daily, and it is exciting to see new progress every day. It's been quite a smooth process so far. Highly recommend INH."
Narelle - Newry Creek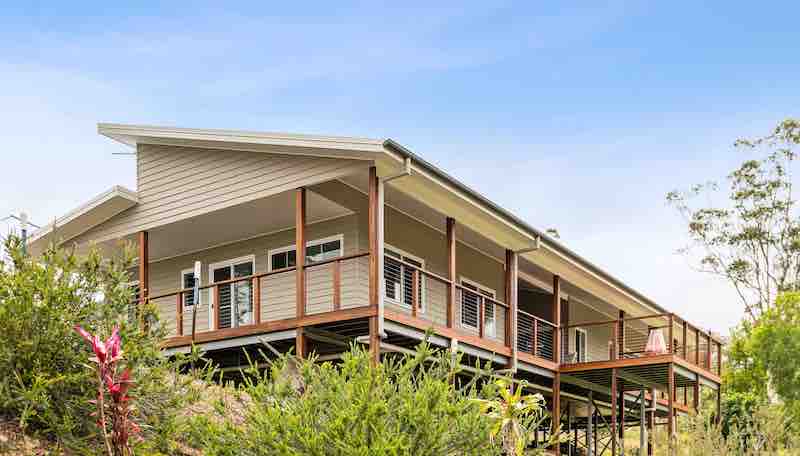 Image - Narelle's Newry Creek Home
Transparency of costs
All our site analysis and engineering is done upfront to ensure the fixed price we give you is accurate. This is why we scope out everything in advance before giving you the fixed contract price. Unlike other builders in the area, we commission structural, contours and geotechnical to fully analyse all aspects of your site before signing, which means you don't get slugged with huge variations after the fact that blow your budget.
That's one of the reasons we've had so much success and happy clients since taking over this Integrity Coffs Coast from the former owners. We make sure they know what to expect in terms of costs right from the start.
A few examples of our home designs which work perfectly for sloping and steep sites
Here are just a few examples of our designs for sloping sites, just click on any of the images to go to download the brochure with the full details for each design.
But remember we can make almost any design work as long as they fit the restrictions of your specific block. To view our full design library check out our Designs page.

Contact Wayne or Shane and ask any questions you have about your site today 1300 886 793 or contact us here
Some of out sloping block designs