If you love where you live, the setting, the land, the street, and all your block has to offer but it's not quite right this may be the right read for you. You may have the perfect place but a tired old home that you may have outgrown. You may have found the perfect location to buy in but cannot find the right type of home. In this case, a Knock Down Rebuild may be exactly what you need and Integrity New Homes – Central Coast can be there with you every step of the way.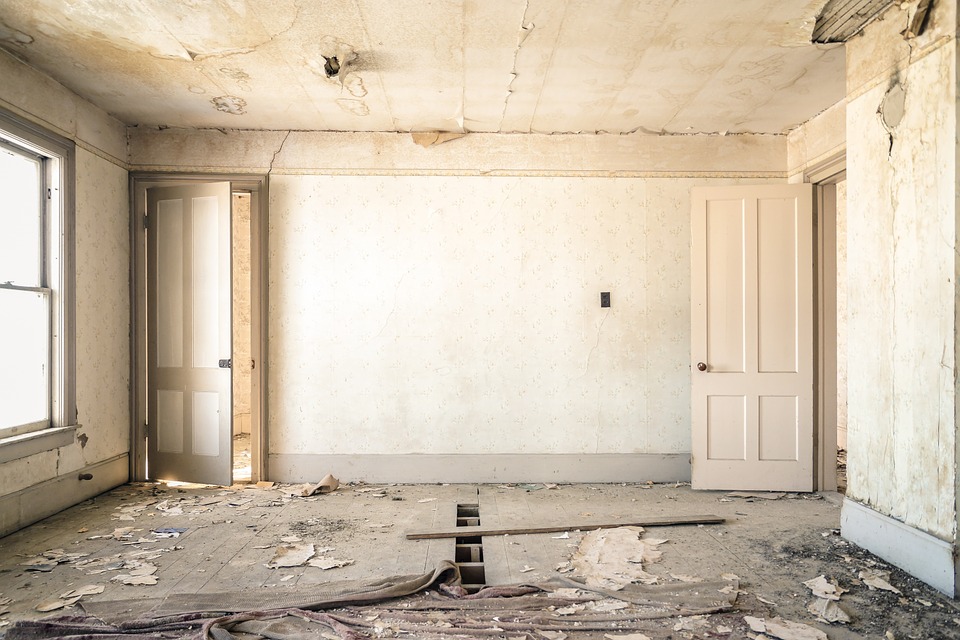 When is it best to Knock Down Rebuild
- When Renovations just wont work
A lot of reality TV shows have made the concept of renovating look quite appealing and in some cases doing a few small tasks can make an impact and upgrade the style of your home. In other situations, especially when you are upsizing or making numerous adjustments, then it can start to become tricky. One of the biggest risks people encounter while renovating is unexpected costs. This can be in the form of uncovering additional structural work needed, removal of hazardous materials such as asbestos. By unlocking the equity of your existing property, you can make your dream home become a reality. Our specialists will be able to give you an idea of whether or not a Knock Down Rebuild will be a better option.
- When you love the Location
If you're in the market for a new home and you know where you want to live but can't find the right home, don't look past those older shabbier homes that you would never dream of living in but may be sitting on the perfect little parcel of land. These little gems can be the perfect starting point to getting your dream home in your dream location. The greatest part of this is that there will be no need to compromise. You can get exactly what you want.
- When Peace of Mind is what you are after
When building a brand-new home with Integrity New Homes, you have the security that comes with having the warranties for all the components of your new home. It's a great option for those with a tired home that really can be a struggle to maintain or a risk to renovate. Having a brand-new home that is also up to date with current standards means you have peace of mind knowing you won't be reaching into your pocket again for quite some time.
- When the cost of living is too high
In the past, not all homes were designed and built with sustainability in mind. Some homes may have been built without considering the orientation. They may not include things like energy efficient electrical components, water tanks, solar systems and even insulation. Investing in a Knock Down Rebuild then becomes an expense that can not only increase the value of your property but reduce the cost of your day to day living. With all the innovative new things you can do, your options are endless. You create a home that is cooler in summer, warmer in winter and have all the latest of technologies.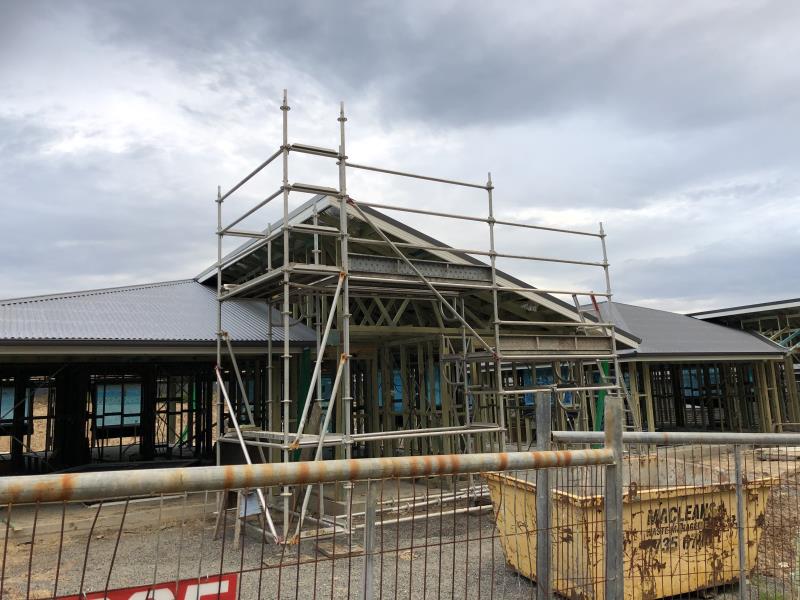 The Knock Down Rebuild Process
A Knock Down Rebuild does have a very different initial process to a regular home build. It is important to know the processes to avoid losing both time and money. At Integrity New Homes we can manage each step of the process from demolition, to planning application, all the way through to landscaping and even a pool. We can guide you through each part of the process so you can create your new home with confidence.
1. Site Assessment
One of our team will visit your existing property to conduct a free site inspection. At the same time, we will request information you have from your purchase contract plus any tests and reports that have been conducted on your land. If there is a need to obtain any additional reports required to design your home we can let you know and you will have the choice to obtain them yourself or we can arrange them for you as needed.
2. Plan Your Design
You may have already sketched out the perfect home for you or even selected one of our home designs from our extensive range that suits you perfectly. In this case, we will be able to discuss the components of the design, how it will work on your block and what kind of cost expectations we would be looking at. If you are at a point where you know that you do need to Knock Down Rebuild but are unsure of what to look at, our design specialists will be happy to provide some ideas and suggestions to help you along with this process working with you needs and budget to get it just right.

Together with our design consultant, you will prepare a brief of your design requirements and then our design team will get to work creating your plans for you. You may find that some adjustments may need to be made to suit the land, any development constraints or estate guidelines. In any case, our designers will endeavour to create the best result.
3. Review Your Design and Estimate
We walk through the quotation with you and discuss the implications. You will be able to make the decision as to whether you would be wanting to plan your own demolition, landscaping and some other factors and we can finalize the scope of works. If you feel you wanted to make any modifications or upgrades, this is a good time to do so.
4. Contract and Approvals
Once you are happy with your design and estimate you will then be offered your agreement. We can then commence preparing and lodging all the relevant paperwork to council to obtain your building approval. You will be provided you building contract and a deposit will be required.
5. The Colour Selections Process
There are a few ways you can approach your colour selections for your new home. Depending on your locations and what suits your needs, you will be able to connect with our design specialists to complete and interactive colour selections process choosing all the options from paints, flooring, door fixtures, tapware and more. You may decide to visit some of our suppliers to get a good look and feel of materials and our specialists can also help you through that process.
For those of you that are either time poor or not too keen on matching up your selections, we also offer the option to choose from 7 of our designer fast track colour schemes. These schemes have been created to take the worry out of selecting mismatched materials and does provide you a small discount to the cost of your build.
6. Demolishing Your Home
Once you have approval, the demolition of your home can commence. Whether we manage the demolition, or you contract your own provider, our builder will check to ensure that everything is done correctly and ready to go.
7. Construction of Your New Home
Once the demolition is complete, the construction can begin. You will be able to monitor the progress of your build through your own iGyro online account where you can view photos, view upcoming tasks in the building process and obtain or attach any documents. Your portal will be open for you not only during your build but after your build as well in case you require any additional assistance after completion.
At this point you can sit back and let us get to work creating your perfect home.
8. Move In
Prior to moving into your new home, your builder will arrange a walk through with you for your final inspection to ensure that everything is to your satisfaction. If you are also including landscaping or a pool in your build, you may intend to have these completed after you move in and we will work with you get make this happen.
Finally, all you need to do is move your belongings in, unpack and enjoy your new home!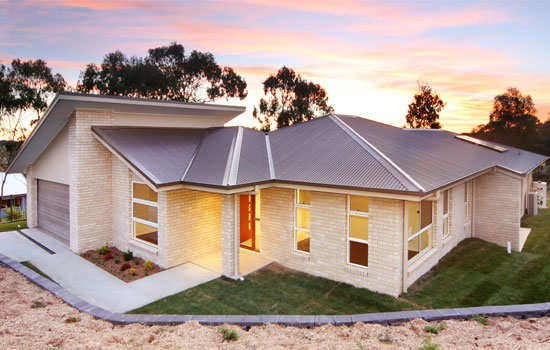 If you are considering to Knock Down and Rebuild or are undecided whether or not this is a better option than renovating and extending, out specialists will be able to help provide guidance and advice. Send a message or give us a call on 1300 886 973 to speak with one of our specialists and get started on your journey to the perfect home.