In Previous years with skyrocketing prices and so much uncertainty with rising interest rates, we did see a bit of a slow down for new home buyers Australia wide. It comes at a bad time with the lack of rental properties so the Shared Equity Home Buyer Helper couldn't come at a better time. With the pick up of supply of materials accessibility and the lowering of land costs, this is a great time for those who are eligible to take advantage and acquire their first home.
The NSW Government has launched an initiative to make home ownership more achievable for single parents, older singles and key worker first home buyers which means eligible home buyers can purchase their own home with as little as a 2% deposit. The NSW Government will contribute a proportion of the purchase price of a property in exchange for an equivalent interest in the property. For new homes this is up to 40%. As long as a participant remains eligible for the initiative, no repayments are required, and no rent or interest will be charged. Participants can also make voluntary payments to progressively increase their ownership share in the property.

Who is Eligible?
be at least one of the following:
a single parent caring for a dependent child or children,
a single person (not married or in a de facto relationship) aged 50 years or older, or
a first home buyer who's employed as a key worker (teacher, early childhood educator, nurse, police officer, paramedic)
live in the property
be an Australian citizen or a permanent resident (including New Zealand citizens with a special category visa), at least 18 years old
not own or part-own any property (including land) in Australia or overseas (and the same applies to your spouse)
have a gross annual income that's not more than $90,000 for singles and not more than $120,000 for couples
buy a home that's less than $950,000 in Sydney and major regional centres (Newcastle, Lake Macquarie, Illawarra, Central Coast, North Coast of NSW) or less than $600,000 in other regional areas
have not received any other government financial support to buy the property such as the Home Guarantee Scheme
demonstrate your ability to save over time, and have a minimum deposit of 2% of the total property price
be able to pay for all costs associated with purchasing your home such as conveyancing, legal costs, building inspections and stamp duty (if applicable)
have financial assets that are under:

30% of the total property price if your income is more than $90,000 p.a.
45% of the total property price if your income is up to $90,000 p.a.
65% of the total property price if you are a single person 50 years of age or older

meet ongoing property requirements and report any change in circumstances.
To check your eligibility click HERE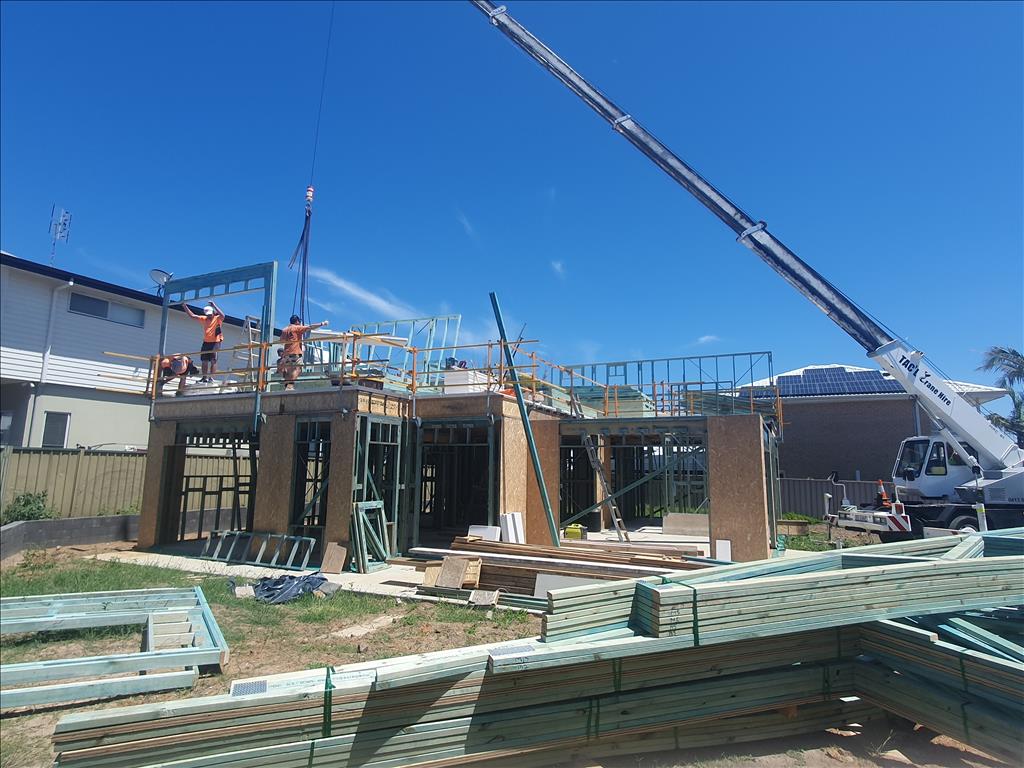 It is important to note that all purchasing costs (including stamp duty) are the responsibility of the participant. Those entering the initiative remain eligible for first home buyer grants, any stamp duty or land tax concessions and First Home Buyer Choice where applicable.
At Integrity New Homes, we have been working at trying to help make the dream of owning a new home a reality. We have been able to create some House and Land bundles in our region that have fallen under the $950,000 budget applied to our region being the Central Coast and Lake Macquarie. Just a few hours or less out of Sydney, these estates offer excellent living for both young families and those who are heading into retirement. To view some of our offerings visit our House and Land Page HERE to see what we have on offer.
Alternatively, if you have your eye on a piece of land and are curious to know how we can make this work for you, get in touchwith one of our consultants today who can help guide you through our vast design catalogue and help you find the perfect home that can fit into budget if you are looking to take advantage of the Shared Equity Home Buyer Helper Scheme.