With the need for more housing and the lack of land, Dual occupancies are becoming a very popular investment option all over NSW. Building a dual occupancy home is a great investment. It gives you the opportunity to generate two rental incomes from a single block of land or if you are looking to build your first home, it provides you the chance to have that and also get your foot in the door becoming an investor. At Integrity New Homes – Central Coast, we have a number of varied designs in our standard range to suit the needs of most investors and we are also able to customize these designs to accommodate the needs of the block and the budget of our clients.
The Reece 270 is one of our newest additions to our standard design range and has been created to accommodate those narrower blocks that are more commonly found in our region. This single-story design is a great starter project for new investors or those who are wanting to work with a limited budget.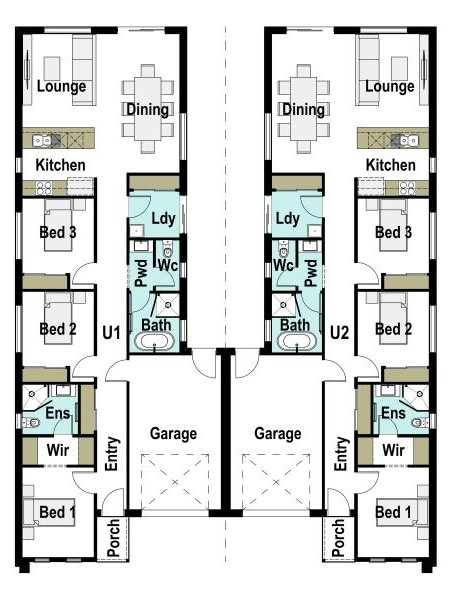 The greatest part about the Reece 270 is that the design has been carefully created to make the most of the space while still giving the feel of a freestanding home providing that sense of privacy and separation. Unlike many single-story side by side designs, this one does not share walls from front to back. It's a great idea as natural lighting can flow into the home from all sides, and we all know that light gives any room the feel of space.
With the length of 20.58 meters and the width of only 15.89 meters, this 268m² design really fits a lot into it. Each home is provided with a single garage that gives access to the home internally as well as directly to the back yard. From the front porch you enter into a long narrow corridor that invites you to travel to the rear of the home presenting an open plan living/kitchen and dining room. Having the living areas towards the rear of the home is a fantastic way to make a compact space feel larger as it flows onto the rear yard giving more space for sharing time with family day to day as well as space for entertaining guests.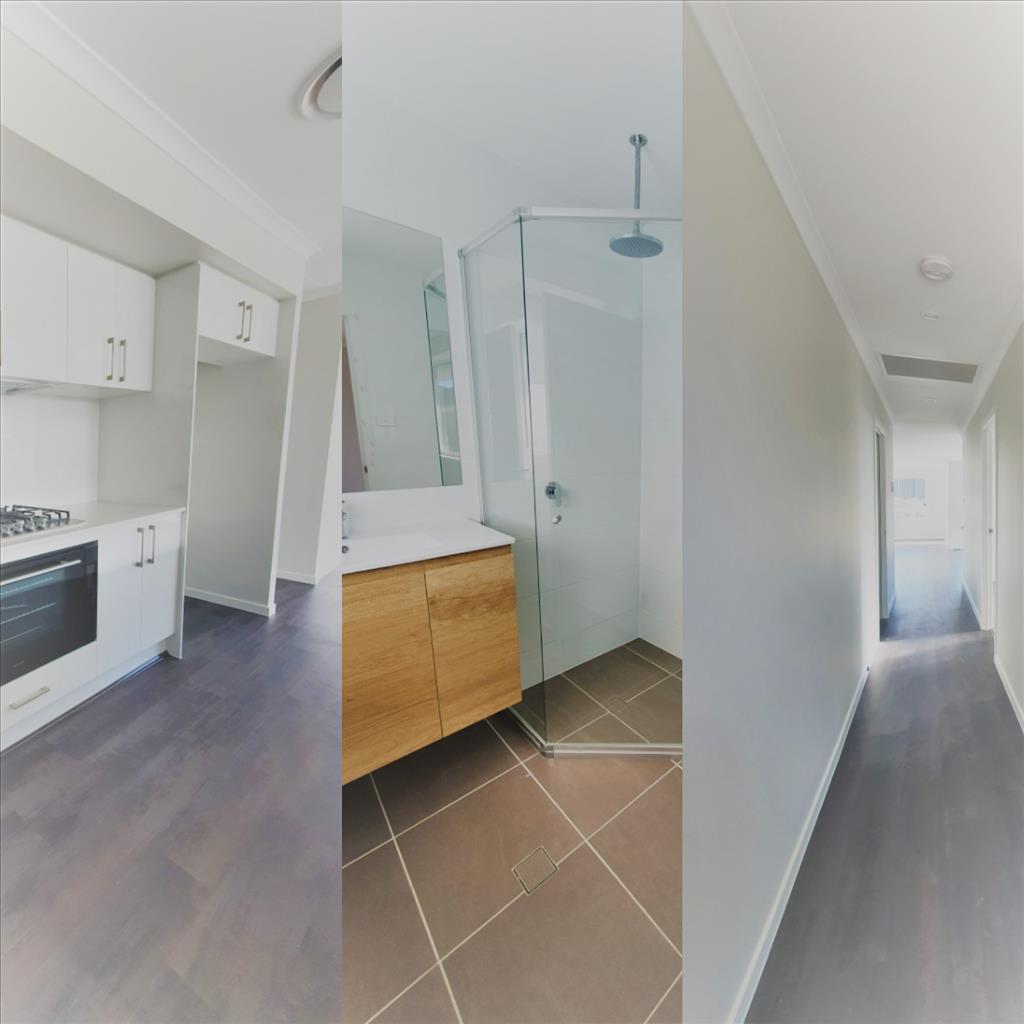 Though the home is compact in design, it still has a lot to give so it works perfectly for a small family. The master bedroom towards the front of the home not only boasts a Walk in Wardrobe but an ensuite as well. The second and third bedroom both include built in wardrobes. Storage space is not at a loss in this design with linen cupboard off the hall as well as a separate laundry with ample storage inside. A three-way bathroom means that everyone in the family can get the space they need to live very comfortably.
When considering a duplex design, get in touch with us at Integrity New Homes – Central Coast where we would be happy to help you discover your opportunities and provide you with the perfect design for your block of land.