Multigenerational living could be thought of as old fashioned and unconventional, the thought of it can sometimes seem quite horrific to some, to others it is familiar and a very appealing option. Whichever way you look at it, research suggests that in Australia, this way of living is becoming much more common in the past decade. No surprise as in other parts of the world, this style of living has been common for over a millennium. The custom of multigenerational living was once the norm in many households and in times like these where the average Australian struggles to find any type of affordable home, it looks like it is making a comeback. Research from the UNSW City Futures Research Centre shows one in five Australians live in a multigenerational household. This means that more than four million Australians are sharing a home with their parents, their adult children or other extended-family members.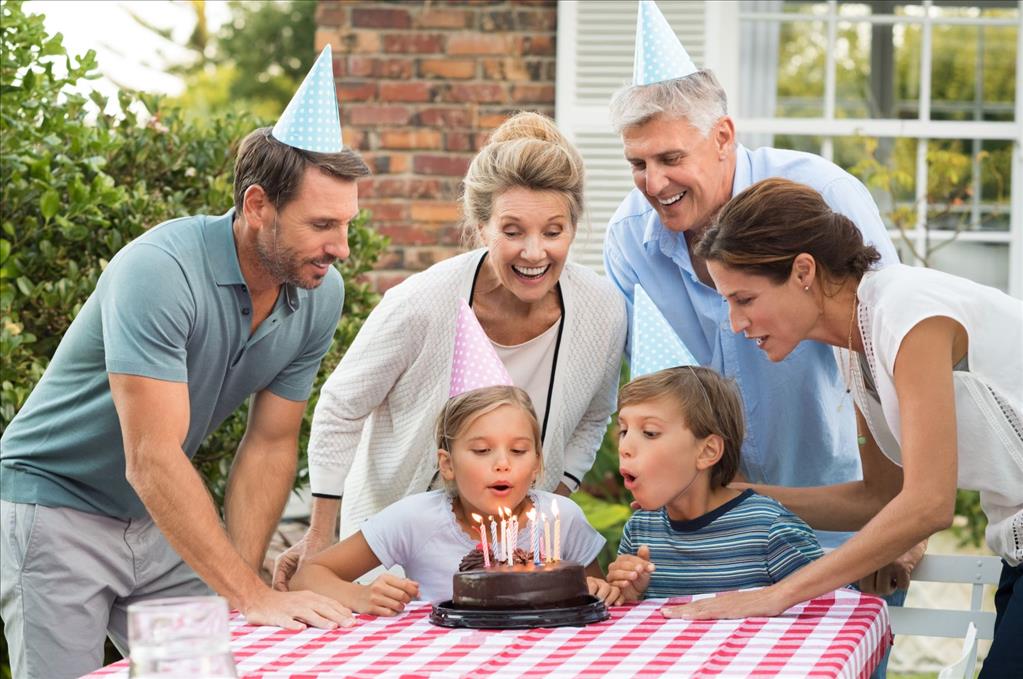 It's not only the affordability that is making this a better choice for many, but the great number of solutions that this option can provide. Grandparents can help care for their grandchildren with many households having both parents at work. Elderly parents are provided to opportunity to stay in their own home and still have the care they may need provided by family that live close as opposed to going into nursing homes. Older parents who are in retirement can be inclined to spend a lot of time travelling and require a home base to return to that can be tended to in their absence. Family members living with impairments can comfortably live with assistance nearby. Lastly and probably most desired, is the ability to spend more quality time with family which can be hard to manage in this fast paced, high demand world that we live in now.
One of our standout designs that cater to the needs of families that stay together is the Livingston 285. The design and functionality of this four-bedroom home with attached two-bedroom apartment makes it an excellent option for those looking at taking advantage of Multigenerational living as well as those wanting to enter the world of property investment. The Livingston 285 includes all the features you'd come to expect in a four-bedroom home from the multiple award-winning Integrity New Homes design team: two living spaces, large covered outdoor entertaining space, open planned, well thought out spaces, ample storage, dedicated laundry and then they've seamlessly attached a two-bedroom granny flat to the side!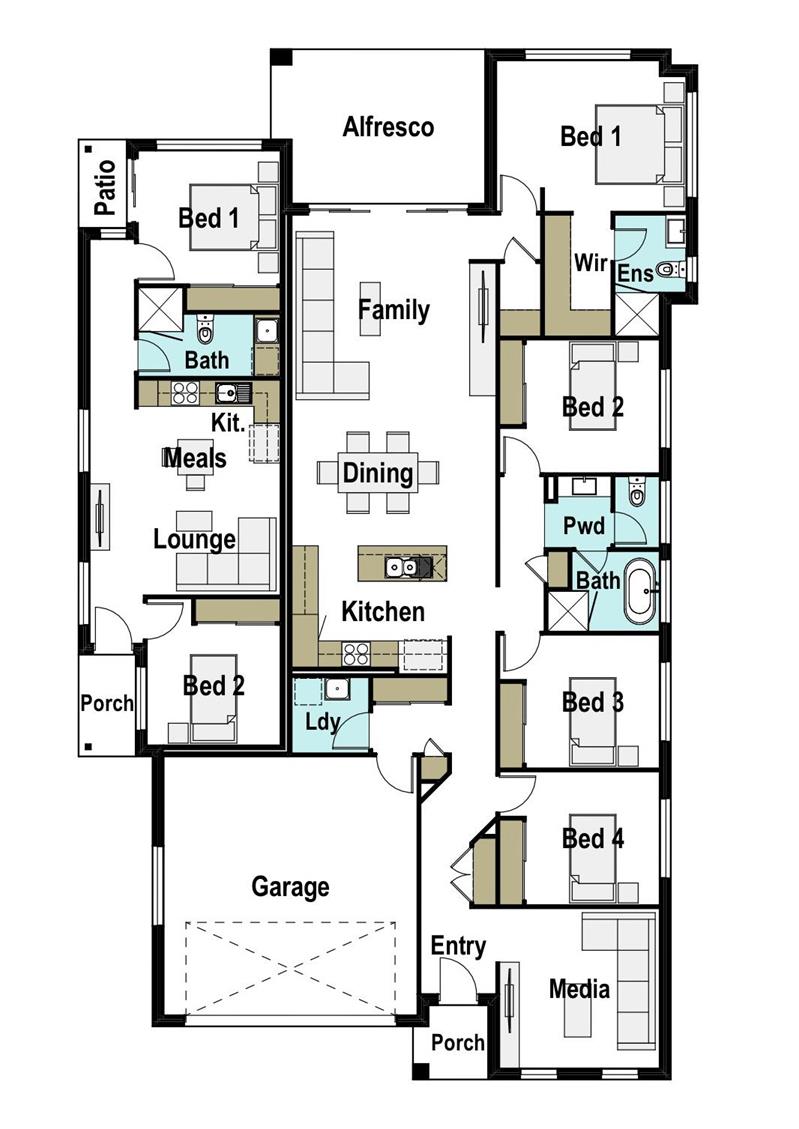 Towards the front of the main residence, you'll find the double car garage, covered porch entry, separate well placed media, Bed 4 and multiple enclosed storage spaces. A short stroll down the hall and you'll be presented with the large and spacious open plan Kitchen, Dining and Family opening onto the covered Alfresco outdoor space through a large bi-parting sliding door. To the right if the Kitchen is Bed 3, Bathroom, Powder and enclosed WC and Bed 2 with its own private hall to reduce the sound transfer and truly define the spaces. To the right of the family living space, there is a dedicated Walk-in-Linen (WIL), Bed 1 with large walkthrough Walk-in-Robe (WIR) and the parents Ensuite.
The attached granny flat positioned to the left of the main residence features its own covered porch, Bed 2, open plan Kitchen, Meals and Lounge, separate Bathroom with Laundry facilities within and Bed 1 with private covered Patio. The main residence and granny flat are separated by an NCC required separating (dividing) wall.
Many local authorities have developed a fast-track and streamlined options for approval and some are waiving the rather expensive developer contributions, so it makes sense attached and detached granny flats are popping up all over Australia.
To find out more about the Livingston 285 or if you are interested in creating a customised design to suit your family perfectly, get in touch with us today.