Cladding forms the protective external layer of a property, its main objective is to shed water and protect the house from the effects of weather and the environment. It is efficient to install and easy to maintain. These days, there is such a vast variety of styles, designs, colours, textures and features that any homeowner can re-create their home into something aesthetically stunning that compliments the surrounds and the style of the home. Teamed with good-quality insulation, it will improve the thermal performance of a building.
Though the range of cladding options seem endless, there are three main types that are commonly used on residential buildings.
HORIZONTAL CLADDING
Horizontal Cladding is easily the most common type of cladding you will see as it became greatly popular in the early 90s as a clean looking cost-effective option for homeowners. It is often associated with the Beach or Hamptons style homes when seen in lighter colours or a woodland cottage vibe when used in darker earther colours. Its horizontal lines can help to promote a more expansive appearance to the house as well.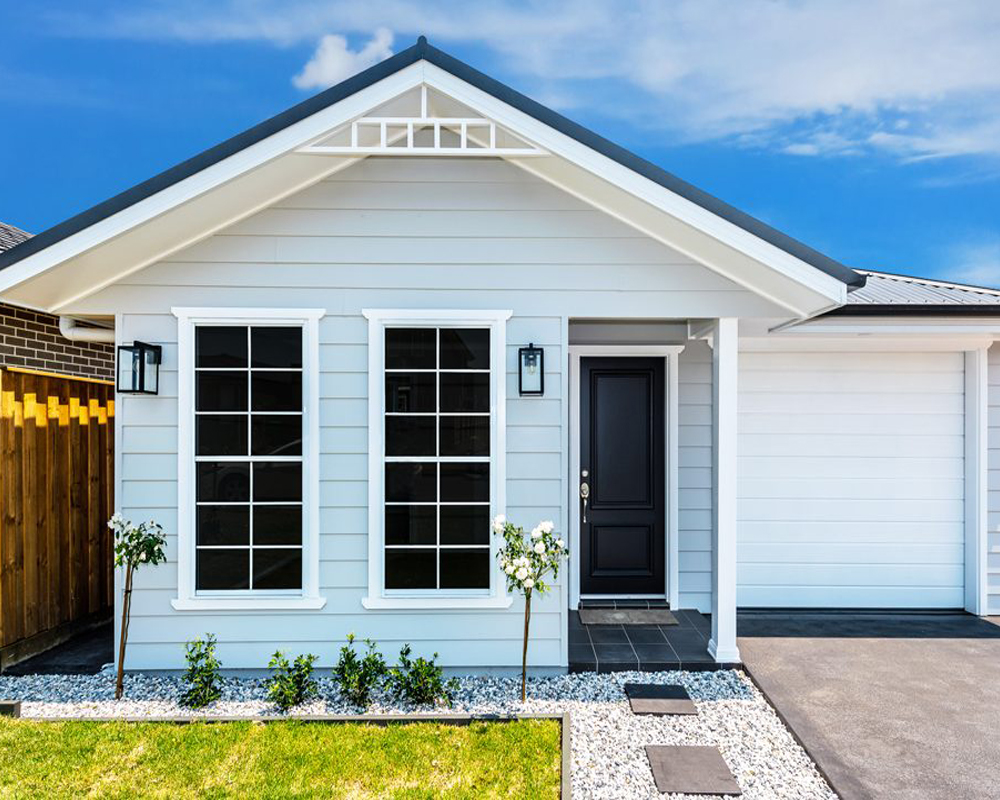 The width and style of the panels can help to provide either a more modern sleek appearance or enrich the house with a more traditional classic look.
VERTICAL CLADDING
Vertical Cladding often promotes the visual appearance of height to a building. Clean vertical lines can provide a standout look that really enhances the unique aspect of a house and give it a very modern look that is not as stoic as a flat rendered wall yet not as busy as brick work. When used alongside other exterior facades it can provide a contrasting look against brick or horizontal cladding that can add character to a home and break up spaces to give a livelier appearance.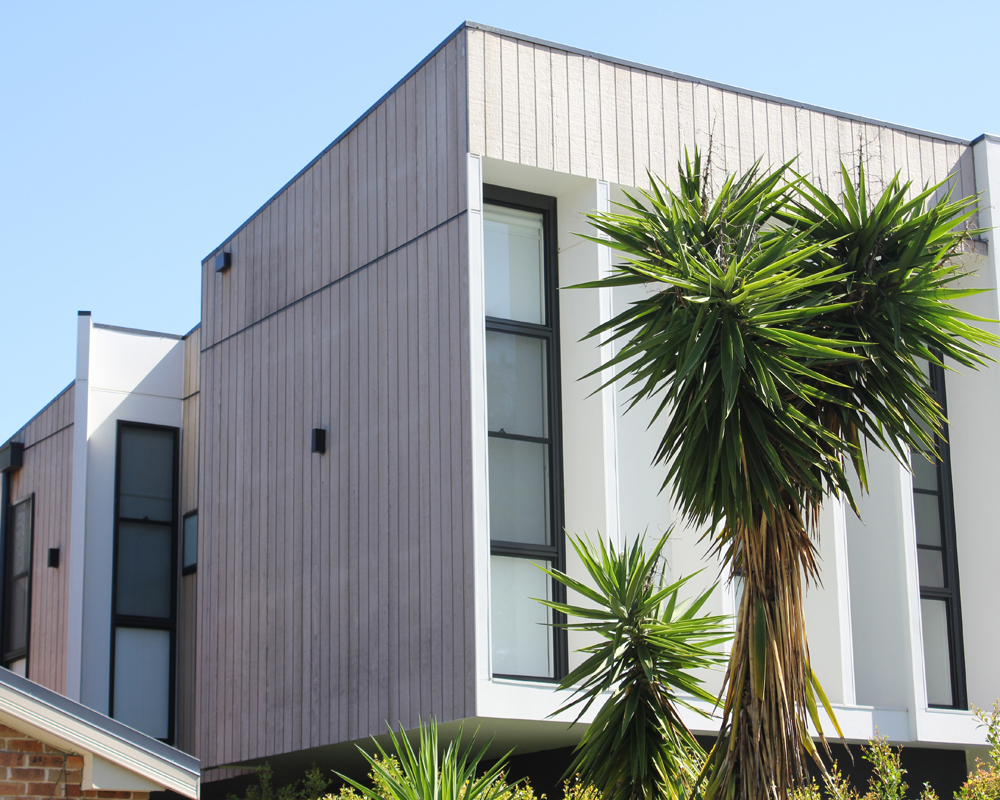 They are usually designed to be quick and easily installed so the completion of your project should not take too long.
MATRIX BOARDS
These are probably the most modern and eye-catching types of Cladding. Matrix boards provide large smooth surfaces with deep grooved accents that can be positioned either vertically or horizontally depending on what type of effect you wish to accentuate in your home. These boards make for a sleek and industrial appearance that can transform the style of your home into something versatile and adaptable into future decades.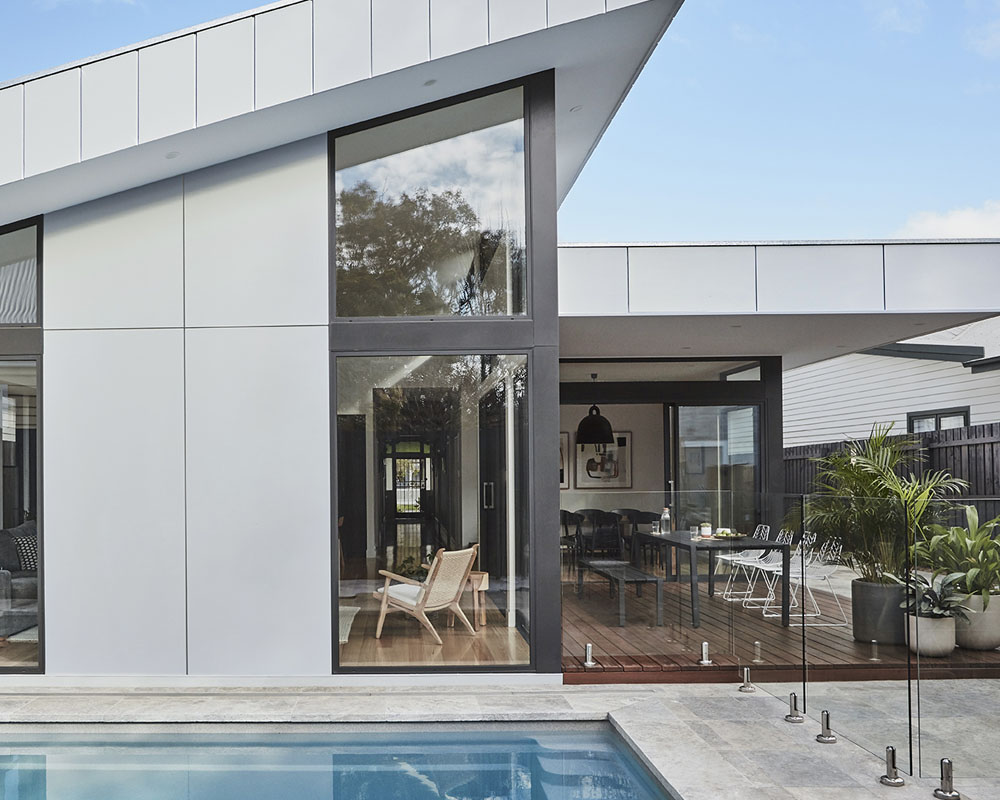 Matrix boards are commonly used to break up areas of horizontal or vertical cladding to give the most contrasting appearance that can still tie into and complement the adjoining materials.