While air conditioning may not be considered a necessity in the Central Coast and surrounding regions, it certainly is something that is very much desired in new home builds. Whether it be adding appeal to your investment property or adding comfort to your home, having air conditioning systems are always a plus. The right system can also provide a heating solution keeping your house warm in winter as well as cool in summer. This option is often the first choice in NSW where the climate is rather temperamental and fluctuates greatly though the seasons.
Deciding what system is best for you may be daunting, but with a little bit of thought and expert advice, you can come out with the perfect solution. Firstly, you would consider your budget and how much you want to dedicate not only to the purchase of the system but its maintenance and running costs. Secondly, you would consider how you use the air conditioning in your home. In some cases, a family may not spend a whole lot of time in the home and then choose to stay within the living areas for the hottest part of the day and never find need for it in the bedrooms. On the other end of the spectrum, some may be living and working from home and prefer to have the comfort of a perfect ambient temperature throughout the entire home at all times. Understanding these factors is a start in finding the right type of air conditioning system that will be both practical and cost effective.
There are a number of air conditioners to choose from, each catering to certain budgets and space requirements. Here is a little run down of 3 of Australia's most popular options.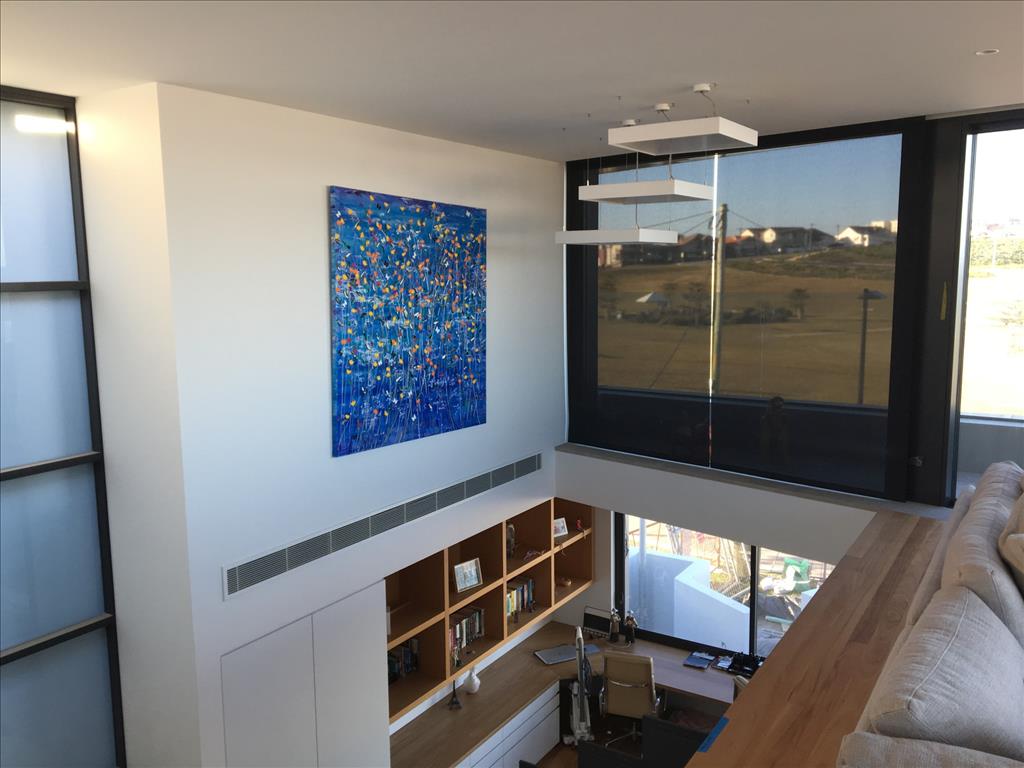 Split System/Reverse System Air Conditioners
A split system air conditioner unit conditions the air in a single room by blowing in cold air and sucking out the heat. They consist of an indoor wall-mounted unit which is responsible for blowing cool (or warm) air into the room. the outdoor standalone compressor you can normally see outside the house. A reverse system air conditioner can create both hot and cold air, helping keep your home comfortable all year round. Split systems are generally quieter than other systems because the compressor, which makes most of the noise, sits outside.
Pros:
Split type aircon units are extremely affordable. Compared to other types, you can purchase one in a store for a very cheap price. The installation is not expensive and if the right size is selected for the area, it doesn't cost as much as a ducted system to run.
You can install it almost anywhere in the house. It doesn't need a huge amount of space, though where it is situated can affect the quality of its use.
Suitable for Most Homes. Those with smaller homes or apartments will find this type of system the perfect choice.
Cons:
Split systems push air out from the front of the unit and are designed to cool/heat the room or zone they are installed in. It won't have the ability to carry through to an adjacent room through a doorway.
Though the internal unit doesn't create a lot of noise, the external unit can. It is important to consider where this unit will be placed and how that may affect the home.
Unlike a ducted air conditioning system, you can see the unit on the wall, which can interfere with the design of the room. Some may consider this to be unattractive or invasive.
Multi-Split System Air Conditioning
Multi-split air conditioners connect multiple indoor units to a single outdoor compressor. This option is good for those who want to have a number of rooms heated or cooled, especially when separate split-systems or a ducted system aren't suitable.
Pros:
If you have many rooms in the house, you will benefit from this type of AC without needing to buy an outdoor unit for all. This can make it a more affordable option as opposed to multiple split system. It then also becomes more affordable with repairs and maintenance.
With the ability to heat or cool rooms, a multi-split AC can help reduce running and power expenses. It operates with several air conditioners indoors using only one external compressor.
Adding more indoor units later if needed becomes a possibility, it is important that this option is considered before the initial installation so that the first system can be made to accommodate.
Cons:
If you ever have any issue or failure with the compressor, all units in the house will be affected.
All the units in the house will be set at the same temperature. There is no option to heat one room and cool another.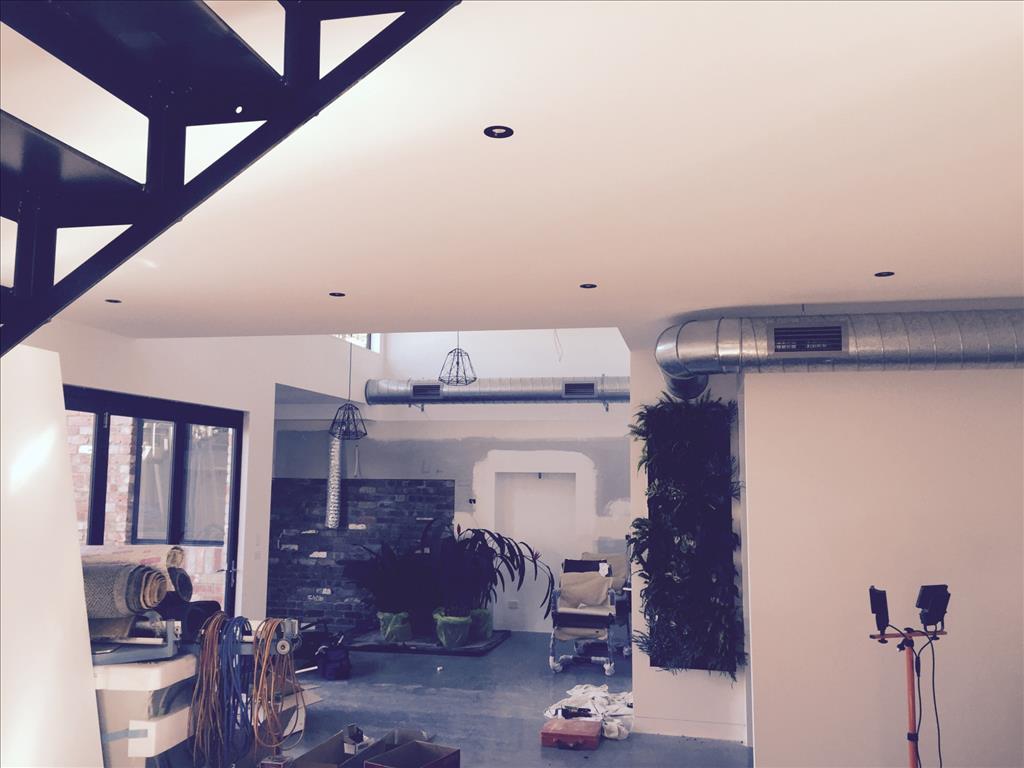 Ducted Air Conditioning Systems
Ducted air conditioning is the most expensive to install – potentially costing thousands of dollars to install ducts to run through or underneath your home. When you want your whole home to be a comfort zone, these systems are your best solution for climate control. The unit has a central fan coil that is concealed within the roof and is connected to all the rooms in the house through an assembly of ducts. You'll also need a compressor unit installed outside to pump cool air through your home.
Pros:
Ducted air conditioning works more efficiently in cooling your home than any other system available. It reduces redundancy while you maintain a comfortable home. You can also turn off the zones for the rooms that don't need cooling, which minimises the electric bills.
A huge benefit of a ducted system is that you have control over the temperature in each room or zone in the house. Depending on your system, you can have varying temperatures different zones and you do not have to cool your entire home. If some rooms are unoccupied, you can turn off these zones to save electricity.
Those who place minimalist design of high importance in their home will also like this type of system. With ducted air conditioners, you do not have to worry about bulky units hung on the wall in your home. They are almost invisible, except the outlets in the ceiling.
Cons:
The installation of a ducted air conditioner is expensive. The initial cost can be too pricey, especially for those who are on a budget.
Some homes cannot accommodate this type of system. If you have limited space, it may not be possible to install a ducted system in your home.
If a household does not require the use of air conditioning in all the rooms, it may end up not being the most cost-efficient option in the long run.
At Integrity New Homes – Central Coast, we work only with qualified experts to ensure that the system that is selected is the right fit for your home. We use the leading brands such as
Fujitsu
,
Daikin
,
Teco
,
Actron Air
and
LG
. Making this addition to your new home build is one worth doing ensuring comfort and enjoyment all year round. For more information on adding air conditioning to your new home
get in touch
with us.