When looking to build a new home, we can spend hours of time browsing home build catalogues and gathering inspiration of what we hope to achieve with our new dream home, but one of the more relevant factors we have to consider is our block of land. There are several factors to consider when buying your block of land that will then determine not only the cost of your new home build but also the time-frame for it to be built. In some instances, the cost and/or the time plays a very relevant factor, so it is important to know what to look for when selecting the right piece of land for you.
Are there environmental factors that affect the property?
In many areas around the Central Coast, Newcastle, and Lake Macquarie areas, we can come across locations where there may be a high fire risk, flood risk or exposure to the marine environment and what that encumbers. When compliance with Bush Fire Ratings (BAL) is required, this can add a reasonable amount of additional costs to your build and can also limit the types of materials used to build with. There may also be a requirement to have firefighting equipment on-site and a dedicated water tank, ember management barriers and removal of trees from the property.
Flood prone areas would have controls from the local authority that may only allow elevated dwellings or two storey houses with no habitable areas permitted on the ground level.
When building a house in a location in or near a marine environment the costs can increase for the need of extra bracing that will protect the integrity of the house in high wind areas, the materials used for building are also very relevant because the salt air, as many of us coasties know, will encourage rust in many materials so the use of galvanised or stainless steel materials can become necessary and will give an increased cost to your build. In many cases, the beautiful surroundings that these locations can provide is well worth the extra costs, but we do want to bear the in mind.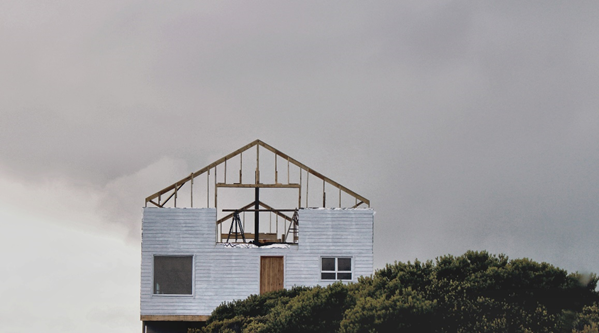 Image by Devon Janse Van Resburg
What restrictions are there on the block of land?
The very first thing we always look out for is to see if the land has in fact been registered. If a land has not yet been registered, it cannot be built on. It can take some time to await its registration. You may need to find out how long will it be before it is registered, will there be a sunset clause in your contract and will the land be the same price from the developer once its developed.
As well as registrations there is also council regulations that you will want to take into consideration as this will affect what you can or cannot do with your build. This can influence not only by environmental factors as stated above but also to maintain the aesthetic value of the area. These regulations can include covenants that can stipulate the size, shape and materials used to build your home.
In some cases, you may also need to check what services are readily available to your home, such as sewerage, water, electricity, gas, water, and phone. Not having these can also incur extra costs for you.
What kinds of characteristics does this block have?
Irrespective of where you build, a survey will be required to understand the slope of the land. Naturally, the cheapest types of builds will be on flat land with little to no slope. The steeper the block, the greater the cost to build. In most circumstances, these steeper blocks are chosen as they usually provide a magnificent view of the landscape or seascape. At Integrity New Homes – Central Coast, we are often met with these types of properties and we can best advise you of what designs can help you make the most of your property. As well as having a contour survey for the slope of the land there may also be need for identification Surveys and Boundary surveys, amongst others, may be required where you will need to identify locations of any buildings, trees and any other fixtures on the land. Having trees and buildings that need removal will also increase the cost of building your new home.
A geotechnical report will need to be carried out to determine the type of classification of the soil on the land. This is a vital indicator of how thick your slab will need to be and if there may be a need for piering. Essentially, where there is little to no land movement and the need for extra materials for your slab will be less, if you are excavating ground with rock in it, your earthworks costs can be considerably more costly. Should the soil be un-compacted, contain asbestos, reactive clay or slipping land, there could be additional costs that will arise to overcome these issues as well.
The last and probably not so harrowing issue that can increase costs would be the sites access. If a site is not easy to access, or storage of materials is limited that logistical factors can slow up and add costs to your build.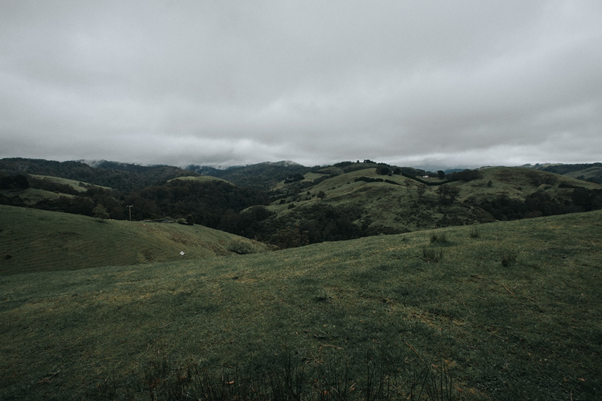 Image by Cody Board
When buying any new block of land, it is always good to keep these factors in mind and gather as much information about the property as you can. When in doubt we at Integrity New Homes – Central Coast are happy to help advise you. Our goal here is to ensure that you as our client can have all the information you need to make the best decisions when building your new home and that we deliver the highest quality service to you. We take great pride on our builds and want to ensure that they provide lifetimes of joy to the owners.