Living in Tweed Valley has all the benefits of living in a major city, yet allows you to experience the peace and nature bordered country life. Tweed is found in the picturesque North Coast of New South Wales what is considered as one of the most liveable regions in the world, . The temperate climate in the area can cater to any lifestyle, may it be spending the day indoors, museum hopping and trying out artisanal coffee shops or catching some waves on one of the country's beaches located in the area, Tweed will not disappoint, especially if you can work from home and enjoy your location with great wifi.

Living in Tweed Valley and the areas of Kingscliff, Pottsville, Fingal Head or Casuarina, is like waking up everyday as if you're on a holiday. 😎 But often during holidays, you find yourself in the most comfortable dwelling that gives you the sense of comfort, privacy, and security that you deserve without ceding functionality. If these elements are not found in your home should you decide to relocate, then you will surely not completely enjoy the whole country life experience that encouraged you to make the big move in the first place. That is why it is important to work with the right people in achieving your dream home.

Integrity New Homes Tweed has been a part of the community since 2001, we grew and developed right within the community so you are guaranteed that we are familiar with the area that will make you feel like it is truly your home, and of course, that you belong at Tweeds.

We offer you a glimpse to some of our most popular designs:

Whitby Range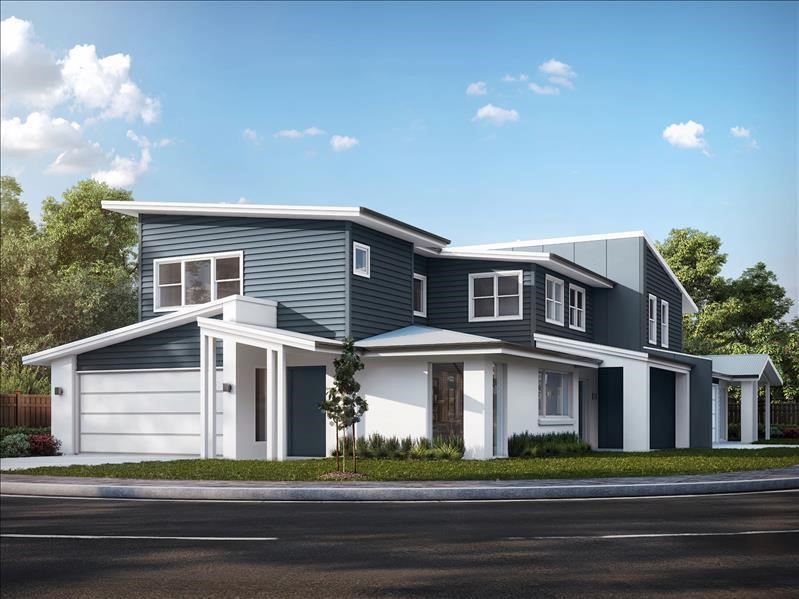 The Whitby Range is perfect for those that are considering a Duplex on a corner block. Aside from the aesthetic farm-lodge facade, this design is actually one of the latest multi-development designs by Integrity New Homes to meet the ever-increasing market demand for small footprint, cost-effective living.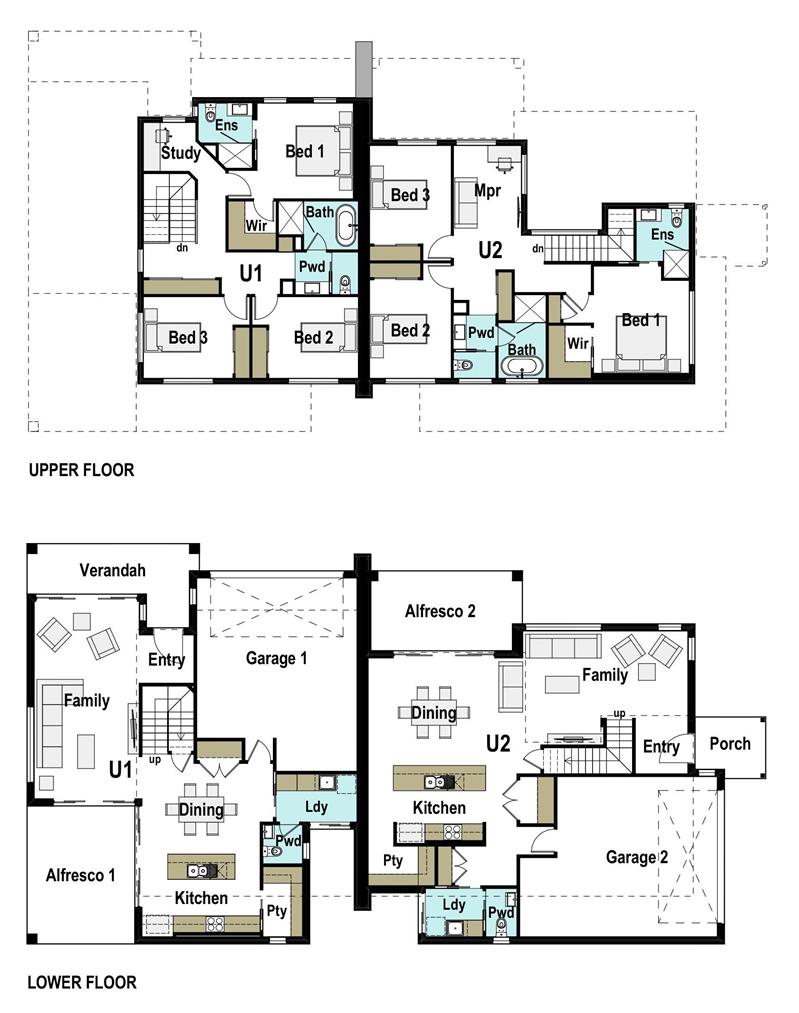 The Whitby Range is an attached duplex that consists of two 3-bedroom homes with their frontages catering to each side of the corner block, creating the impression of two freestanding homes.

The layout consists of a lower and an upper floor. Common areas like the open plan Family living space opening onto the covered Alfresco, Dining, spacious Kitchen with B'Bar and Walk-In-Pantry (WIP) as well as the spacious double car garage are found in the lower floor while the upper floor is mostly reserved for the three Bedrooms with built-in Robes to Bed 2 and Bed 3 and a comfortable Walk-In-Robe (WIR) to Bed 1, Ensuite, Bathroom, separate WC with Powder 2 including a wall hung full-size vanity.

Should you wish to change or add elements in this layout, we will be more than happy to work with you since this home can be fully customised to suit your needs better.


Reece Range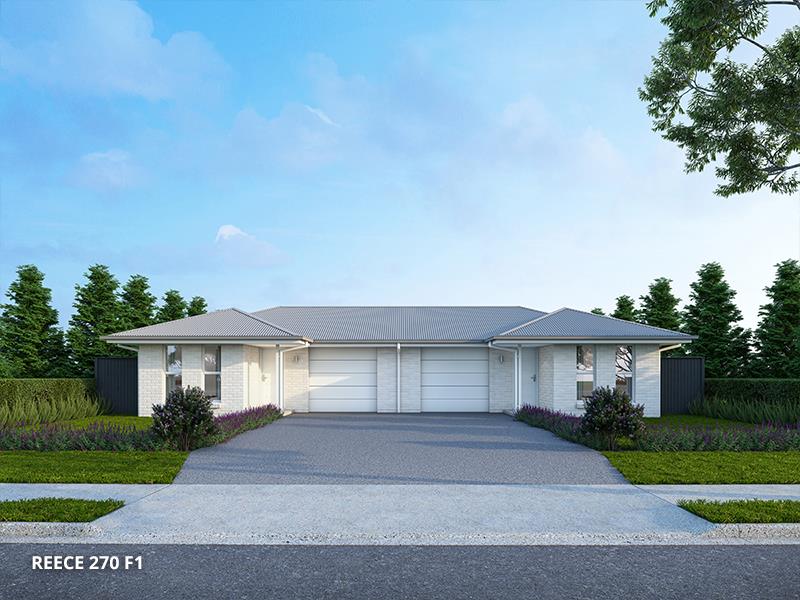 If you are looking for a low set smaller duplex,the Reece Range would be perfect for you. The minimalistic yet timeless exterior of this design has the potential for customising other plans to work on your site, sloping block or location in the area. The open plan living that this layout promotes will create a fun and lively environment for you without having to worry about privacy.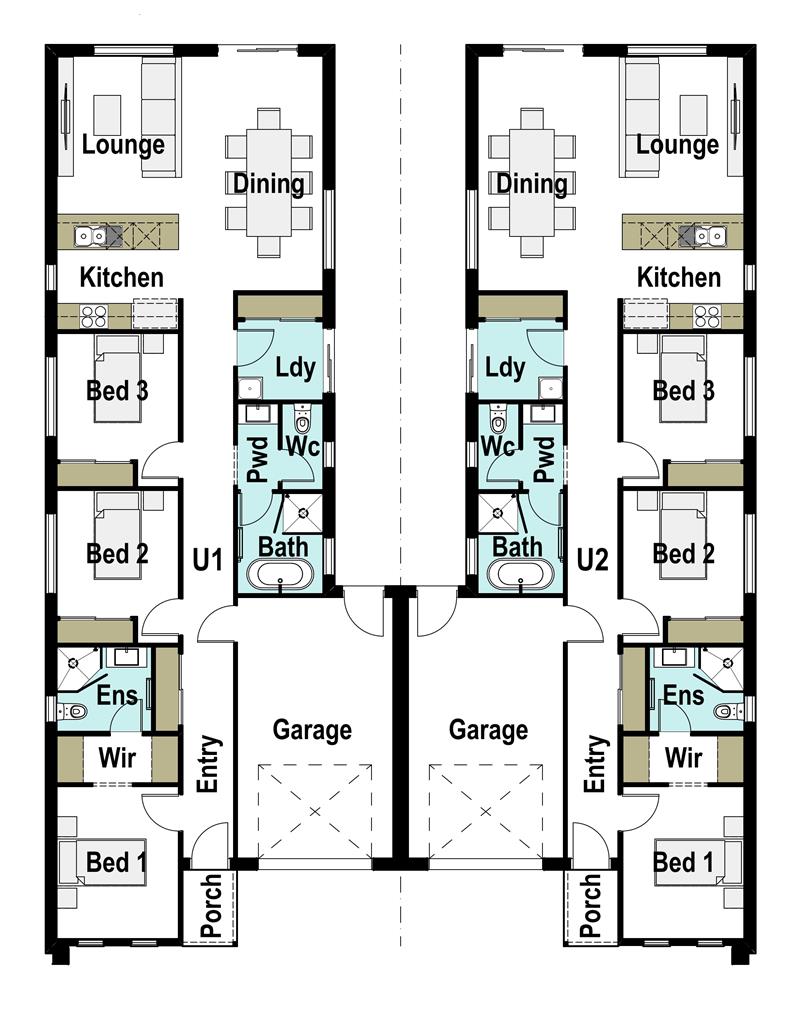 The Reece Duplex features a total of 6 bedrooms, 4 bathrooms, and 2 single-car garage. 3 bedrooms are situated in each dwelling with their own respective built in robes. Each dwelling also features 2 bathrooms and a single-car garage each. The overall layout of the design promotes open living, giving you an overall flow of the house that will feel more spacious and will grant easier access to go from one room to the next. With functionality considered in the highest regard, the Reece Range design is guaranteed to accommodate easier arrangement of furniture and good storage.

Building With The Locals
Integrity New Homes Tweed, headed by owner and director Darren Jones, has been in the building industry for over a decade. Darren has lived and worked in the area for years so he knows the locality well and can help you decide on the design of your potential home. Together with the team, Darren can help you come up with a full custom design for your home or tailor some of our designs to suit your needs better.

Together with Darren, it is our mission to provide the people of the North Coast of New South Wales substantial and quality housing that they deserve. Our passion for seeing things through and having an eye for detail from start to finish is what fuels us to change your world in the best way possible.