Living in Toowoomba we are very lucky to be surrounded by rich agricultural, rural land. It's a place where you can live your 'country lifestyle' but still be minutes away from the center of town.
If you're like us, you dream of living life on the outskirts of town, with wide open spaces, fresh air and your own slice of rural heaven for your kids to be free. Our dream, like many others, is to live this life and build our dream home in the beautiful Toowoomba region. We are lucky to own our building business and with the help of our custom designs, have already got our dream home mapped out, next mission is to find the place to call ours.
In telling you our dreams, we want others who too share the same, to know that we COMPLETELY understand your desire and would love to help you build your dream rural home.
On our website, we have a 'designs' section and within that section, we have a 'design type' completely dedicated to acreage living. This means, you can explore our designs that we have chosen specifically for acreage blocks.
We have designs like 'Bishop Court' a large 6 Bedroom, 3 Bathroom, 3 Car Garage design with space for the whole family.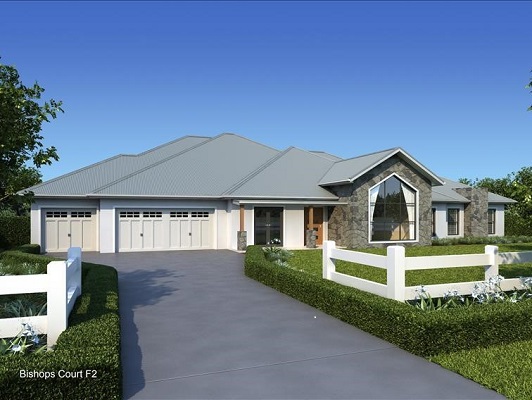 Also included within the acreage living designs is the classic looking Queenslander style home known as "The Charlton" a beautiful home that boasts a beautiful open plan design with 4 bedrooms, 2 bathrooms and a 2 car garage.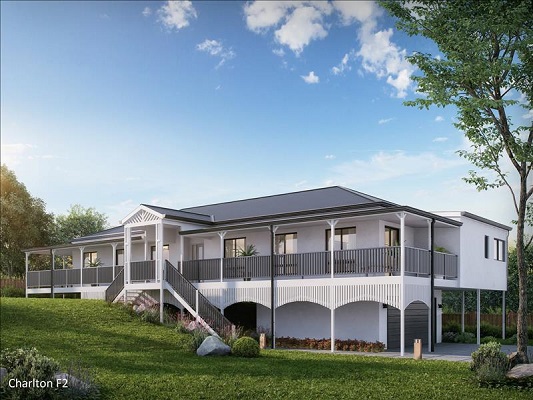 It seems fitting to also include the largest home that Integrity New Homes has to offer, the huge and beautiful "Kings Landing". A 565sqm home that includes everything your heart desires, while living your best life in the country. It's design is unique with 5 bedrooms, 3 bathrooms and a 4 car garage, this home would look like a majestic goddess placed out on a beautiful piece of Toowoomba rural land.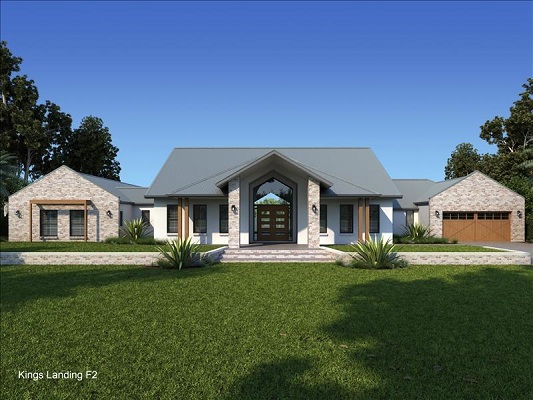 These are just a few of our amazing designs but if none of them tickle your fancy and you have your own design, then we can help you, as not only do we do custom builds but can also customize the designs we have to suit you.
So if the rural life is pulling on your heart strings, like it does ours, then please feel free to contact us so we can make your dream of living the country lifestyle come true.