The Northwest is known for its sweeping views, open skies and warm community. It is country living at its finest. From the peaks of Coonabarabran to the plains of Gunnedah, life in the North West is abundant and the community is thriving.
We are excited about what is in store for 2022 for our region and wanted to showcase our favourite three acreage style homes that we think would be perfect to build for the North West.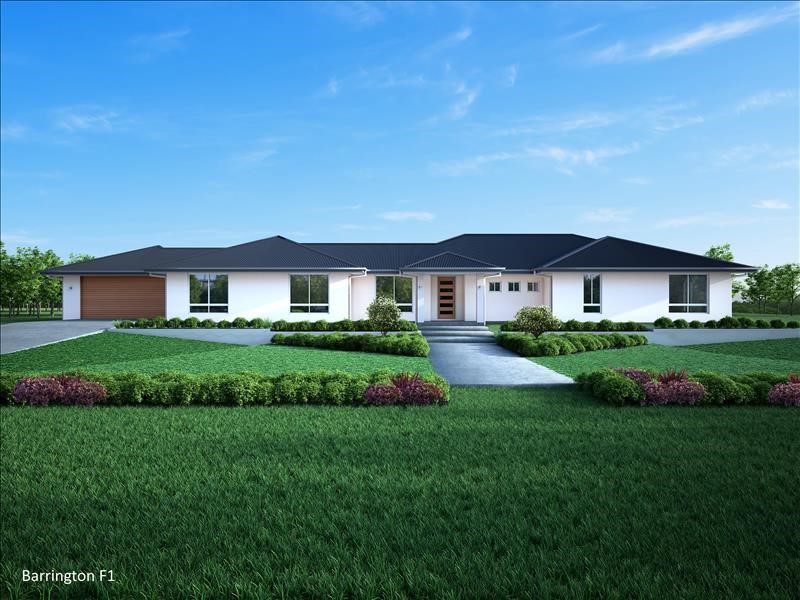 The Barrington 240 has a floor plan design full of luxurious elements that you and your family will fall in love with. The idea behind the Barrington was to create a home that allowed people to live in a spacious and free environment without breaking the budget.
Comprising of 4 bedrooms, an ensuite and a bathroom, the design leaves no stone unturned in terms of convenience. It features a centrally located Alfresco connecting the lounge and dining. The best feature of this module is that it has a Computer Nook in the hall, adjacent to the dining and kitchen making the overall design more functional.
The Barrington 280 is a luxuriously designed residence featuring five bedrooms, an ensuite and a bathroom, all on a single floor. It also benefits from a purpose-designed Media space with double cavity sliding doors. It has a centrally located Alfresco that bridges the lounge and the dining.
The kitchen is flooded with natural sunlight which makes the view more lively. The most unique feature of Barrington 280 is the Media room with a raised theatre-style floor which promises an amazing viewing experience for the family. The Barrington 280 is for the family that wants just that little bit more when it comes to home features.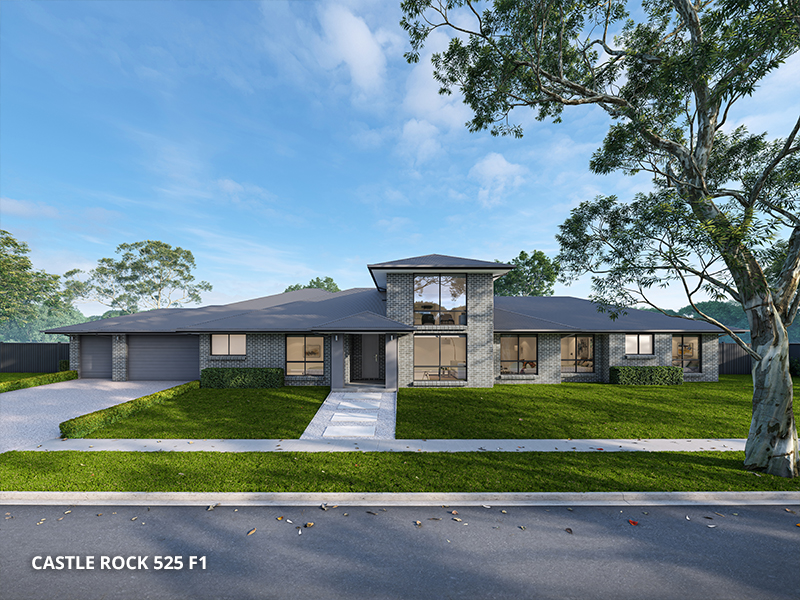 The Castle Rock 525 is one of the powerhouse acreage-styled homes in the Integrity New Homes catalogue.
It comprises six spacious bedrooms, making it ideal for large families. Along with a large alfresco, it features an open dining, family and kitchen with a breakfast counter where you can enjoy building memories with your family. The large rumpus is another attractive feature where children can play and create intimate family moments.
The theatre room creates the perfect ambience for fun family movie nights. The upper floor is designed with luxurious amenities such as a game room for kids (and even adults!) and the luxurious bar counter, to enjoy drinks.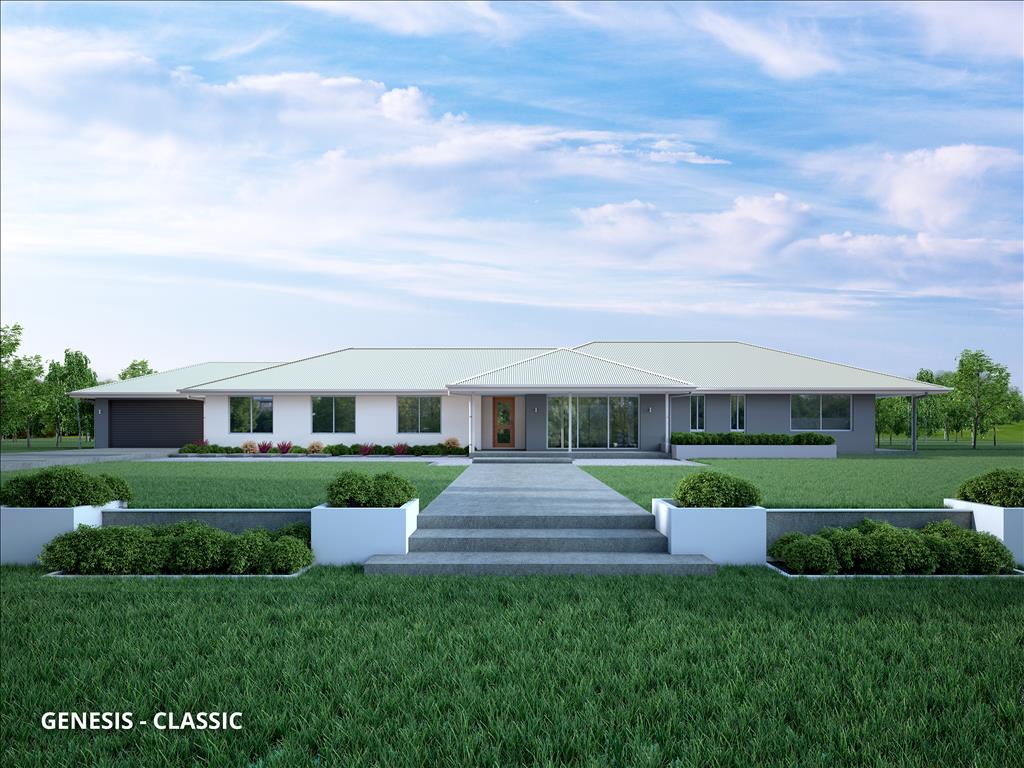 The Genesis design range is one of our peak acreage design ranges as it allows new homeowners to build a beautiful acreage style home on a budget.
Featuring four size variations the Genesis is versatile to meet your family's lifestyle and budget requirements.
Comprising of four bedrooms, with a modern, classy style 'L' shaped kitchen that maximizes the interior space, two baths, a twin garage, a large patio inundated with natural light creating enough space for work and play area making this apartment a multi-utility space.
The Genesis 265 boasts a fantastic media room, creating an entertainment ambience, generous covered porch to the entry. Genesis 355, the largest house in the series, comprises of a rumpus along with an enormous alfresco to the rear of the home along with the media room.
2022 looks like an excellent time to build your ideal home. If your block does not suit an acreage type home, rest assured that INH North West has designs to suit every block.
Why not get in touch with us today to start discussing your home ideas and how you want to mold them in your dream house?