We all live our lives differently.😏
Some like their lives to be more toned down, chill, and relaxing while others prefer theirs to be in a constant state of flux; constantly growing and changing. Each of us living our own lives in our own way means that our homes are built the same way we live it.

Whether you're more the type of person who likes to unwind, de-stress, and mellow out or the type that's never stuck in one spot, active, and exciting, choosing the right builders is essential in making your dream home happen. You will be needing the type of team that can fit your own personality and lifestyle when building your home, the kind that's flexible and won't cause you any unnecessary stress. You're going to be wanting builders with the skills to handle your every need, in almost every aspect such as acreage properties, your own custom designs, and you block floor plans. Regardless if you want your home to be your safe haven or for it to reflect your adventurous and dynamic lifestyle, you're going to need the right people to do a quality job for you.


Barrington Series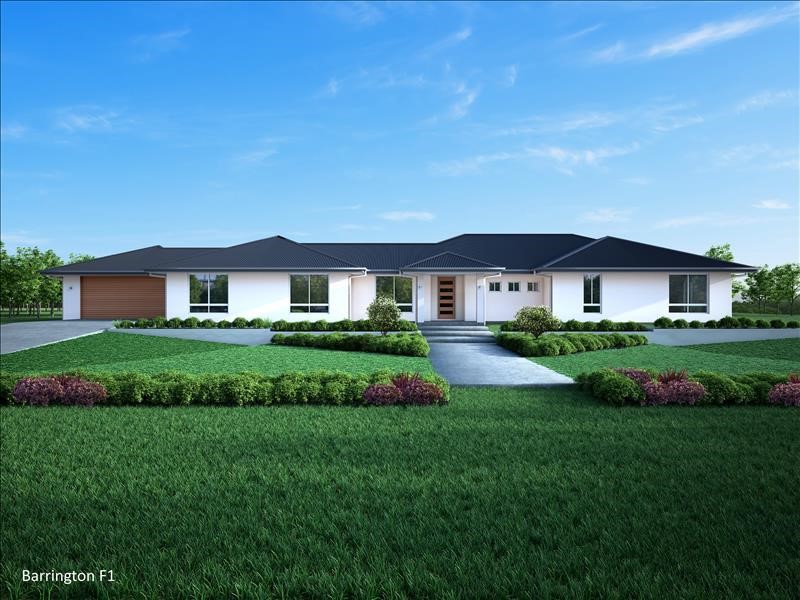 The Barrington Series is one of the acreage home designs that is dedicated to promote functionality in a home. There are 2 layouts available in this range, the 4-bedroom Barrington 24 and the 5-bedroom Barrington 280. Both of the layouts also feature Ensuite and Bathroom modules. The Barrington 280 also benefits from a purpose-designed Media space with double cavity sliding doors and square-set columns.



Aside from the difference in the number of bedrooms, both the 240 and 280 designs have a covered Alfresco that is centrally located and bridges the Lounge and Dining which is perfect for those that prefer their meals eaten in the open air. There is also a massive amount of bench space in the Kitchen, including a Breakfast Bar, that is bathed in natural light and draws in beautiful views from a fixed glass window over the hotplate and a large sliding glass window over the sink.

The Barrington 240 features a Computer Nook in the Hall (adjacent to the Dining and Kitchen) while it is the Barrington 280's Media (accessed off the Entry) with a raised theatre-style floor which has drawn positive comments from people seeking a rural acreage design with city comforts.

Should you wish to change a few elements in the design, both the 240 and 280 layouts are completely customisable so you may choose to add spaces or aspects that would further the practicality and functionality for your home.



Genesis Series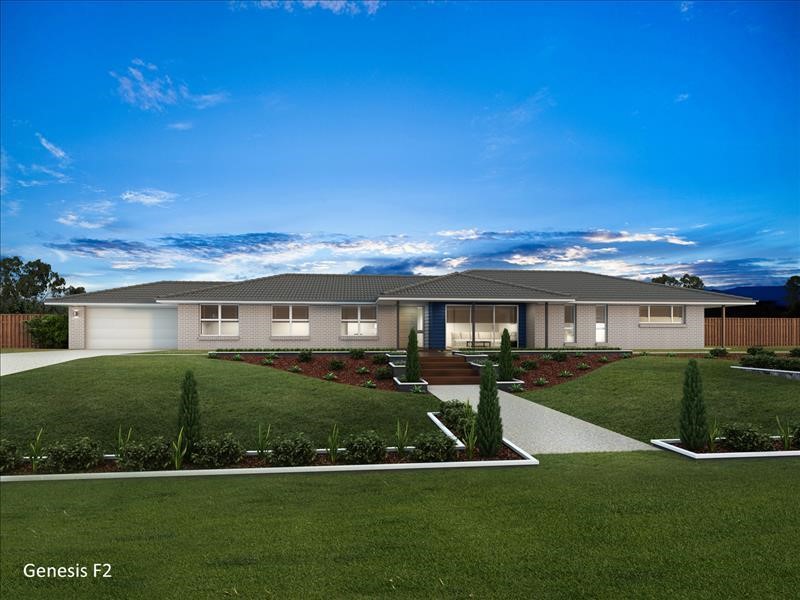 The Genesis Range is also an acreage home design which means it also specialises in maximising the functionality in a home. This design is one of the more popular designs since it was previously displayed in Tamworth. The original Genesis design has since been transformed with unique and functional improvements that are essential in a 21st century home.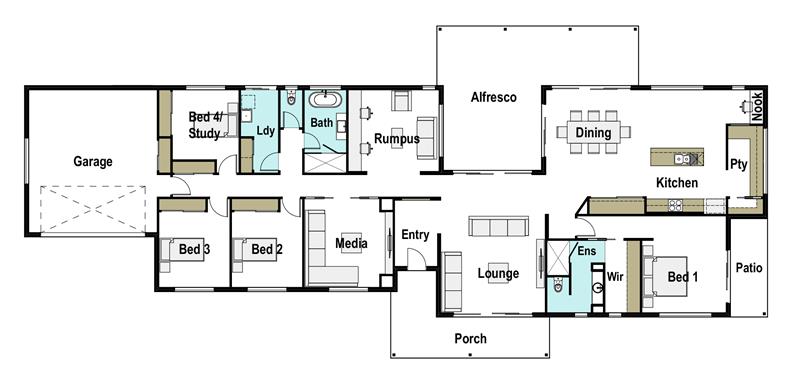 The Genesis Series typically has a 4 Bedroom, double Bathroom and double Garage, Laundry with Bed 1 featuring an Ensuite and Walk-In-Robe (WIR) layout but the rest varies depending on the floor plan you select. The Genesis 265 adds a Media with double cavity sliding doors and a more generous covered Porch to the Entry. The Genesis 310 on the other hand, has some additional floor plan features including a Store space (without shelving) to the double Garage, Patio to Bed 1, an even larger covered Porch to the Entry and a Nook for studying beside the Kitchen. If you are planning to go for a bigger layout from this range then the Genesis 355 would be perfect for you. This design excludes the Store to the Garage (included in the Genesis 310) but adds a Rumpus along with a larger Alfresco to the rear of the home.

Despite the varying layouts that the Genesis Range has to offer, the consistency in its simplicity and timelessness is still encapsulated in every floor plan. This design range is also perfect for those that appreciate sensational views across the back of the house and have a natural flow from the indoors out through to the Alfresco.


Riverview Range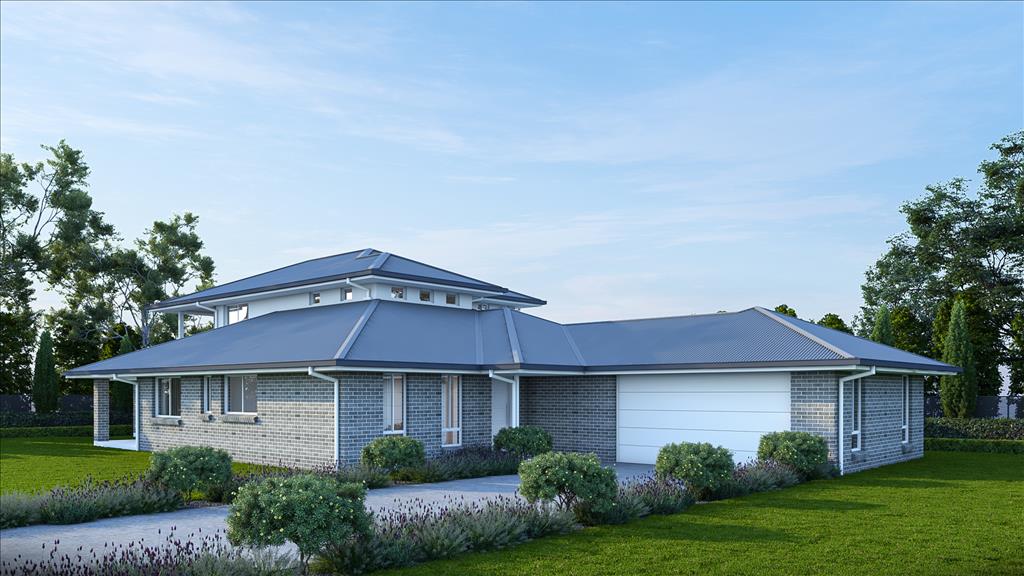 The Riverview Range is considered to be a contemporary masterpiece with an abundance of modern features throughout. This particular design will definitely have passersby stop and take a quick look to appreciate the perfect balance of time periods materialised in a home.


This design features 4 Bedroom, 2 Bathroom, double Garage floor plan. The upper floor is a very private space featuring Bed 1, Ensuite, Walk-In-Robe (WIR), Retreat and a covered Deck – it is a very commanding master suite accessed by a "bridge" from the internal staircase while the lower floor combines a further three-Bedrooms along with the Media, Kitchen and Dining. There is also a Laundry and Bathroom as well as two Alfresco's providing for year-round outdoor living.

This range includes a side-loading double Garage which provides a point of difference, but this configuration can be altered to suit individual tastes and site requirements.

The River Range was actually a custom design for a private client but because the creative concept behind this structure proved to have become so popular, the design was slightly modified to be offered to individuals who wish for their homes to withstand the test of time both in quality and in visual appeal.
Aspect Range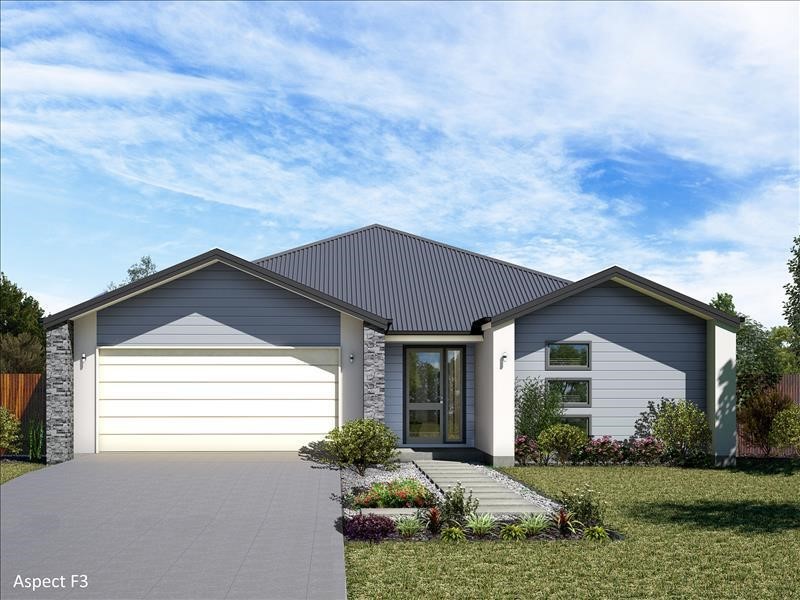 The Aspect Range is a stylish home that combines side and rear living with a centrally located Kitchen for a busy household, especially one that enjoys cooking. This design is especially intended to maximise the space and functionality of the house, making the Kitchen the "command center".

It is a 4 Bedroom, 2 Bathroom, double Garage floor plan. It allows flexibility across the entire series, allowing for Bed 1 to be located away from the secondary bedrooms while providing open spacious living areas with an easy flow to the covered Alfresco and Patio.

The design configuration is ideally suited for day-to-today living with the emphasis on an easy casual lifestyle. Bed 2, Bed 3 and Bed 4, Laundry, Bathroom and WC form a wing which is separated from the communal living areas and Bed 1.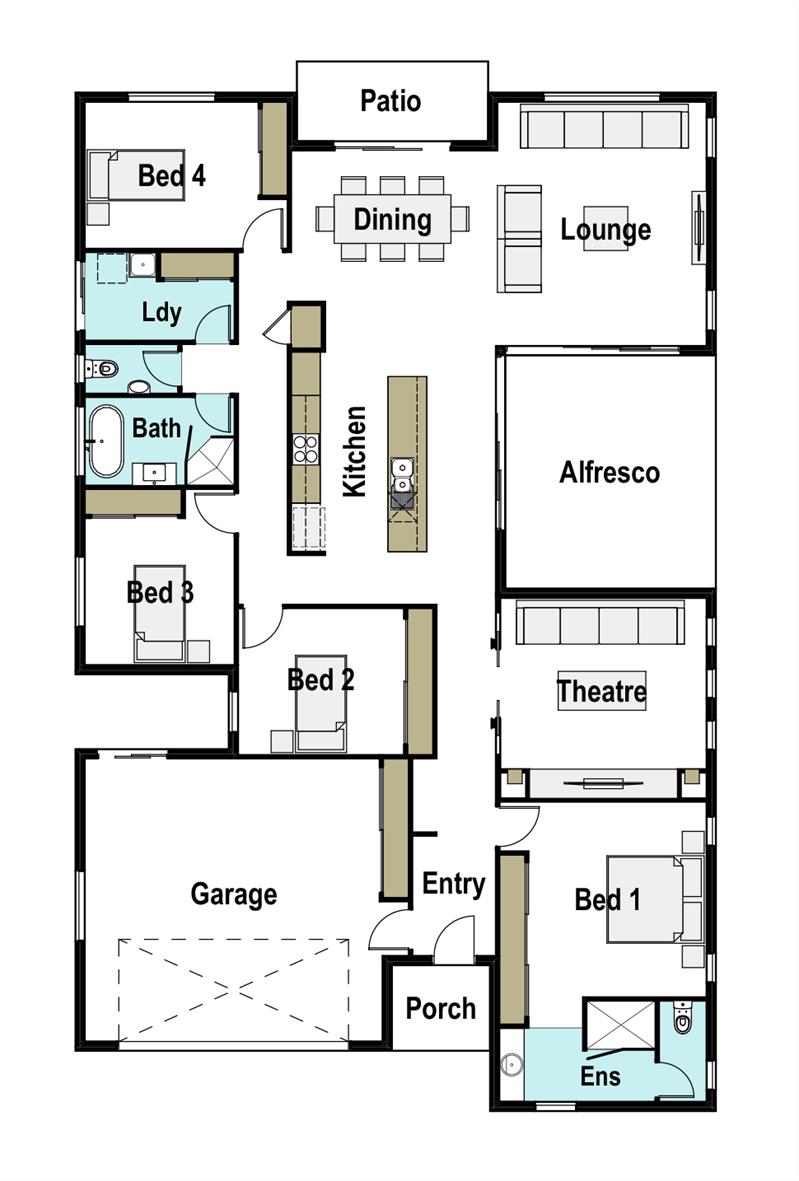 The smaller Aspect 200 and Aspect 230 plans contain all the amenities of the larger homes but in a more compact format and this has been achieved by shrinking some of the spaces from the larger design while not compromising the appeal of the way rooms have been laid out. By pulling the double Garage forward of the building alignment, space has been created to accommodate the secondary bedrooms. The series-topping Aspect 260 has a purpose-designed Theatre providing an entertainment hub removed from the central living areas.

It all adds up to a very cost-effective home which will suit a wide range of blocks.

Build With Quality

We take advantage of the buying power and business processes that come with owning a franchise building firm at Integrity New Homes Central West. Our clients benefit from the purchasing power of a national builder combined with the ability to deal with a local Parkes and Forbes business that gives customer service that only a local builder who's motivated and detail-oriented, like Mick Livingston who has been developing in the area for the past seven years, can provide. We also have access to Integrity New Homes' better work management software, which allows us to track construction progress and send out automated reminders to key people based on a set of timed tasks. Information is updated on the site, and each job's individual files can be accessed at any time. It's a tried-and-true system that's been UTILISED on hundreds of building projects throughout the years. We specialise in providing homeowners in the Parkes and Forbes, Peak Hill, West Wyalong and Condobolin areas and other smaller communities in the Central West of NSW with cost-effective custom design and build options.