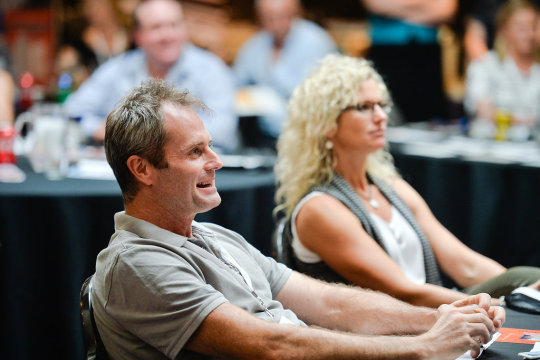 Integrity Franchising Pty Ltd was announced as a finalist in the Optus My Business Awards 2018 in the Franchisor Business of the Year. 
Will we take it out in 2019? 
These national awards consider six areas including: 
The product or service that is offered along with pricing and customer service (both to the franchisees and customers of individual franchises)
Business growth potential and strategies for expansion
Initiatives to support franchisees and promote compliance
Demonstrated business innovations; 
Business capital raising
People empowerment strategies and culture development within the franchise.
Awards are never a means to an end, but do highlight that a business is making things happen and doing so in a way that deserves consideration. 
Previous Optus My Business award winners include Boost Juice, Sumo Salad and Sign-A-Rama. 
For more information on the Integrity New Homes franchise offering please call Glenn Leet on ph: 0428 536021.
The photograph above is myself Darren Jones of Integrity New Homes Brisbane, with Angela Leet. 

For more information about Integrity New Homes Brisbane phone Darren Jones on 0402 188 802