Are you trying to decide whether to choose your house design, or buy your land first? Great Question!

The current trend in buying a house right now is to wander around friendly neighbourhoods that have homes for sale, and look through the open home, decide which one (if you have an option - the ability to have options is actually pretty low at the moment, which the current market!) ....you fall in love with it, then everything follows. Although frankly this is the easier way, it has the tendency to overlook some of the more important aspects.

Think of it this way, you are going on a trip, obviously the destination will determine the clothes that you will pack for that trip. If you are set to go to the beach, you will get all your beach gear ready, If you intend to go to the mountains, obviously you will pack differently, like windproof and waterproof clothes might be required. But if you go on a trip without knowing where the destination is, you will more likely have to pack everything that you will feel like you might need but even then, it will still feel like you are not packing enough or not bringing the right things.

So, to answer the question, we believe that it is better to buy the land first. Just like planning a trip, if you already know your destination you can most likely plan better and more specifically. In this way, the actual building process that will follow will commence more smoothly which will greatly help with your decision-making in terms of the elements that you want to be included in the home. Once you have settled on a land, the search for a home design can be much more tailored and focused, providing the outcome you desire.

Creating a home that is specific to its land will enable you to maximise the asset of the land. It will not only bring financial value to your home but will also significantly improve your lifestyle; living in a home that is tailored to your wants and needs, providing you with a beautiful living environment.
Aspect Series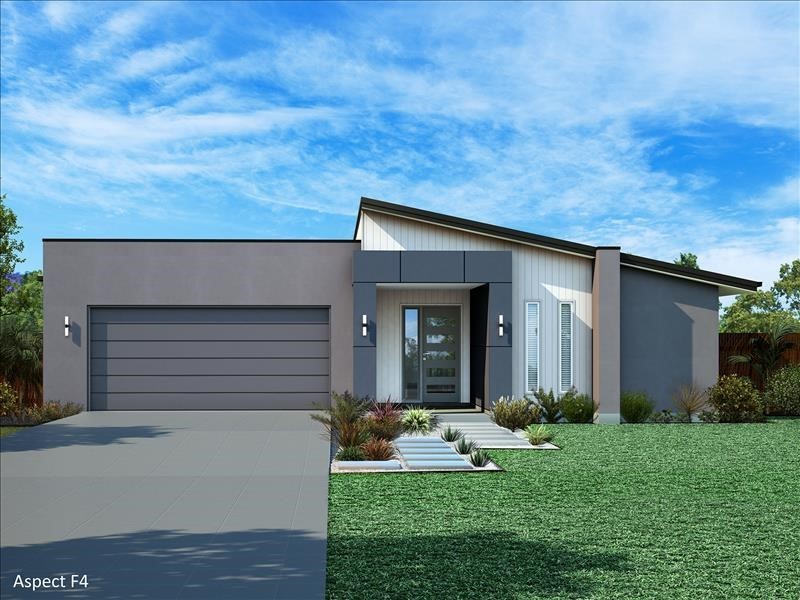 While most people believe that building on a sloping site will just make their lives so much harder, what they fail to realise is that the benefits of building on a sloping site is twice as many as its disadvantages, take the Aspect Range for example. This stylish design will give you an opportunity to experience the great views of the outdoors from your favorite spot in your home.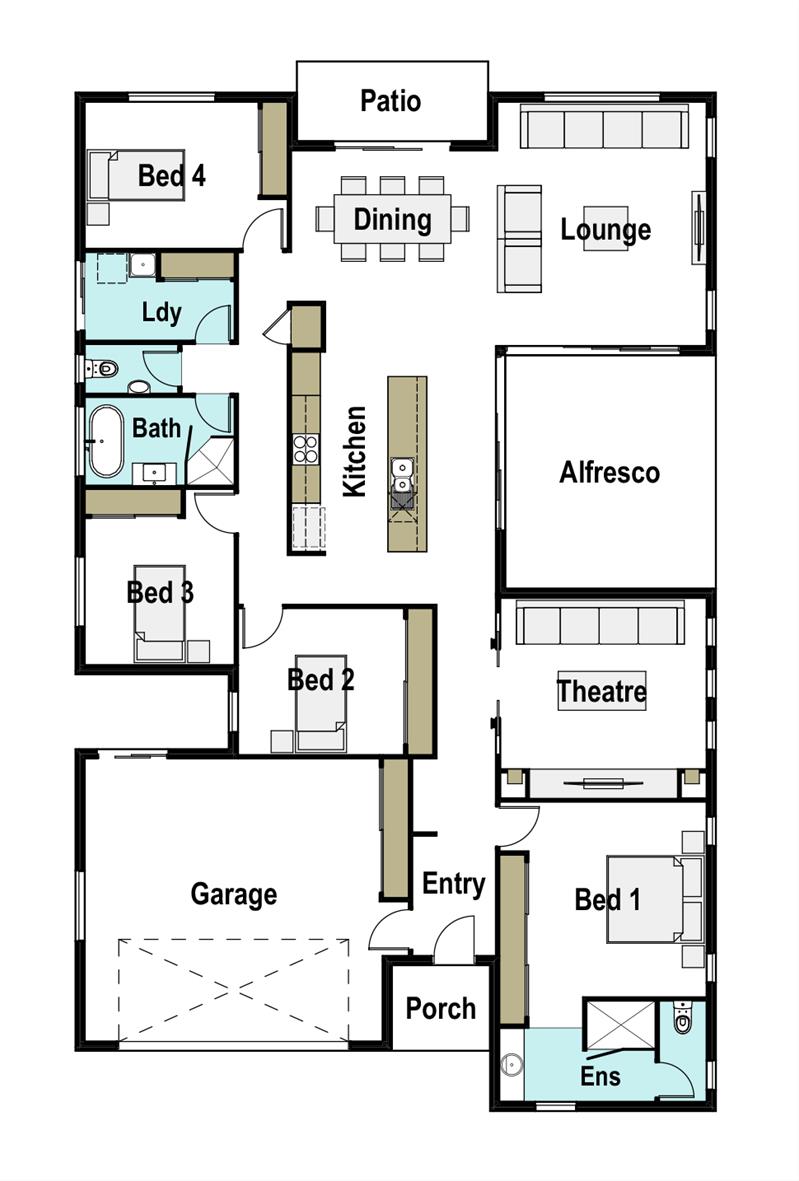 This design was intended to combine side and rear living with a centrally located Kitchen, which is the "command centre" for a busy household, making it ideal for individuals or families that love to bond over or host friends for meals. There is floor plan flexibility across the entire Aspect series, allowing for Bed 1 to be located away from the secondary bedrooms while providing open spacious living areas with an easy flow to the covered Alfresco and Patio. It is ideally suited for day-to-today living with the emphasis on an easy casual lifestyle.

In the Aspect Range, the Aspect 200 and Aspect 230 are smaller layout plans containing all the amenities of the larger homes but in a more compact format. This was achieved through shrinking some of the spaces from the larger design while not compromising the appeal of the way rooms have been laid out.

The elements of the Aspect Range design perfectly encapsulates a very cost-effective home which will suit a wide range of blocks, even as intimidating as a sloping site.


Avalon Series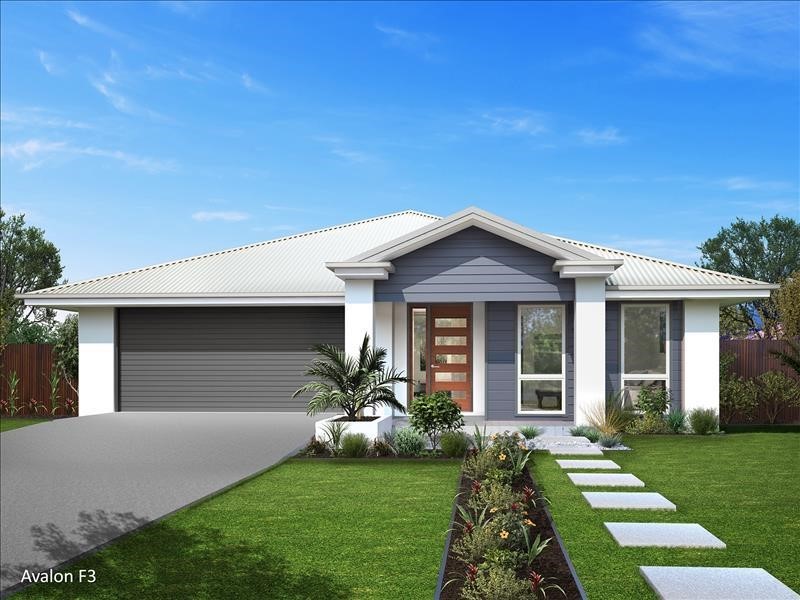 Another design that you may consider building in a sloping site is the Avalon Range. Like the Aspect Range, this design also features open Kitchen, Lounge and Dining configuration as a central focus.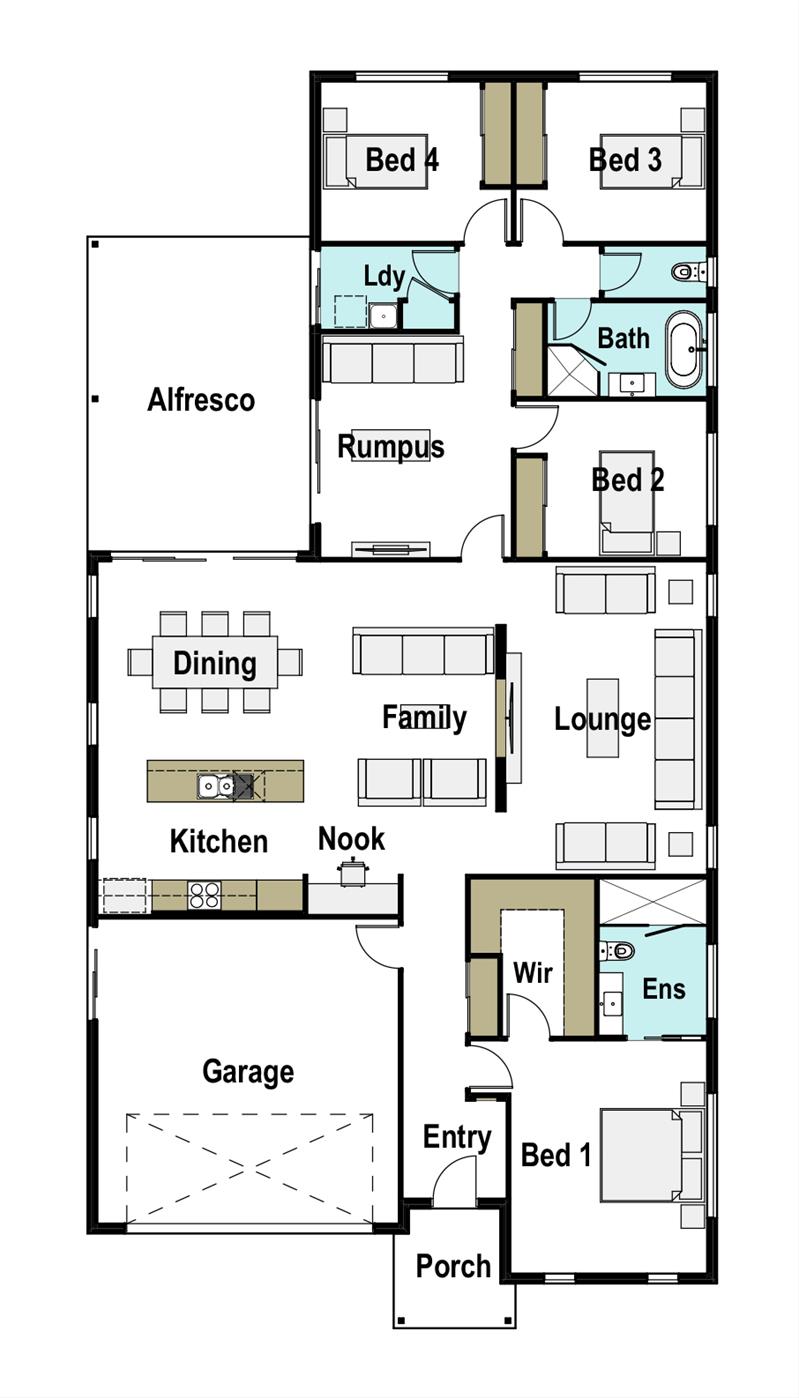 The Avalon Series is a 4-Bedroom, 2-Bathroom, double Garage design. This particular layout has a very strong use of living spaces and primarily helps with home security and is ideally suitable for those who work night shifts. It also maximises internal and external floor space to create an easy flow throughout the house with everyday indoor and outdoor living areas.

The Avalon Series is definitely perfect for individuals and families alike that prefer an intelligently planned space, enabling a more natural flow between the indoor and outdoor living areas for everyone to enjoy.

Banksia Series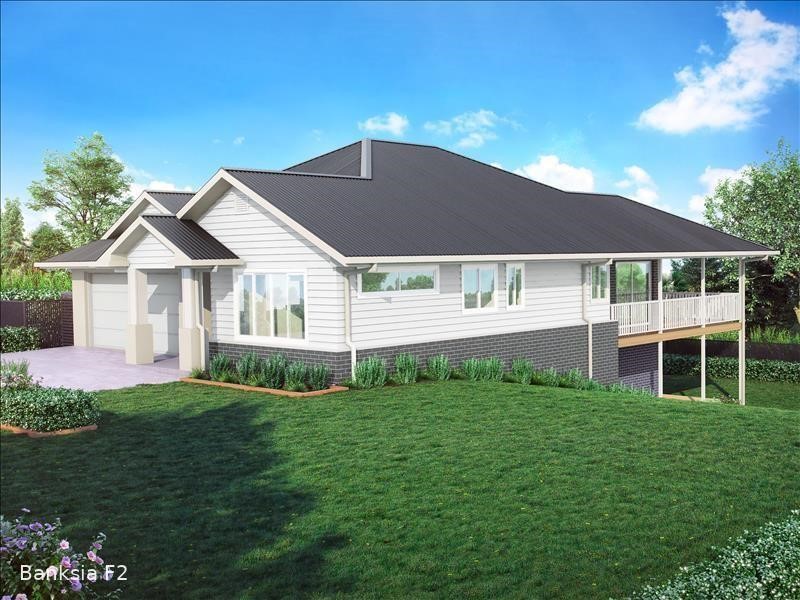 The Banksia Series is one of the many designs that can withstand the challenge of a sloping site. Apart from the strategically spaced indoor areas both in the upper and lower floors, the design also boasts an Alfresco area that extends the living area outside, adding more function to the already serviceable home.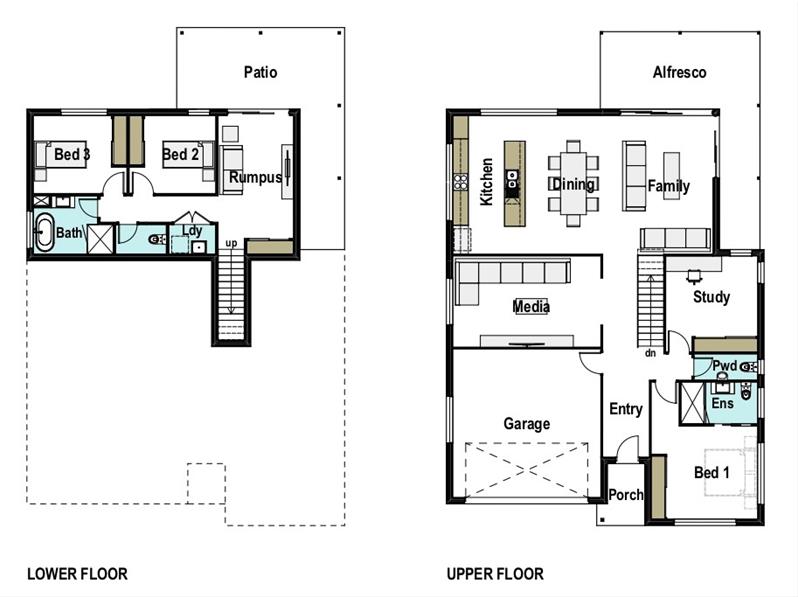 This design is a 4-Bedroom, 2-Bathroom, double Garage layout. It also features a sizable Kitchen, Dining Room, and Living Area. The Banksia Series was also designed giving consideration to the elders and PWDs with an entrance dedicated just for them.


The Banksia Series is a fully customisable design so if you wish to add more elements or try to bend a few, the changes will be made to suit your preferences.


Barrington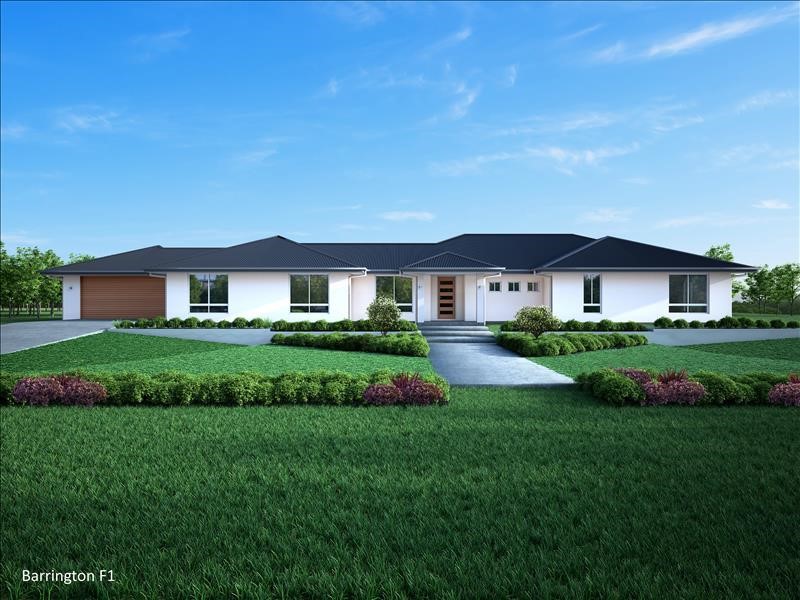 The Barrington Series is one of the few home designs that is dedicated to acreage sites. It promotes functionality yet staying stylish at the same time. Currently, there are 2 layouts available in this range, the 4-bedroom Barrington 24 and the 5-bedroom Barrington 280.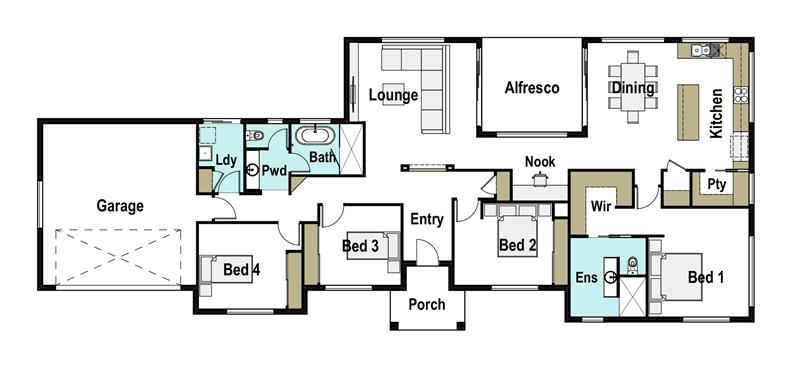 There is not much difference between the layouts in this home design apart from the number of bedrooms featured. Aside from this, both the 240 and 280 designs share the same elements such as having a covered Alfresco that is centrally located and bridges the Lounge and Dining which is perfect for those that prefer their meals eaten in the open air. There is also a massive amount of bench space in the Kitchen, including a Breakfast Bar, that is bathed in natural light and draws in beautiful views from a fixed glass window over the hotplate and a large sliding glass window over the sink.

One of the best things that you will find about the Barrington Series is that it is completely customisable so you may choose to add spaces or aspects that would further the practicality and functionality for your home.


Castle Rock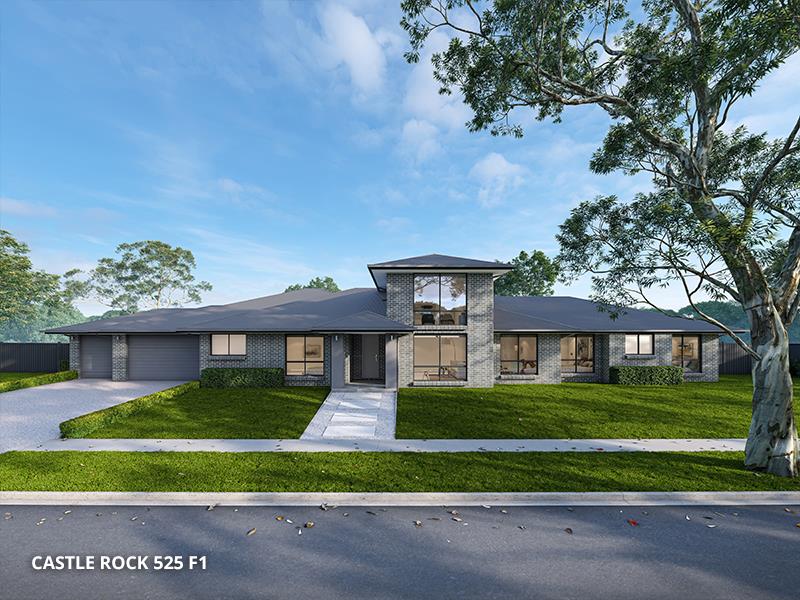 Another home design that is perfect for an acreage site is the Castle Rock Series. This design is one of the larger acreage designs featured in this particular design type. Despite its size, however, it is still able to maintain a sizable facade and an Alfresco area.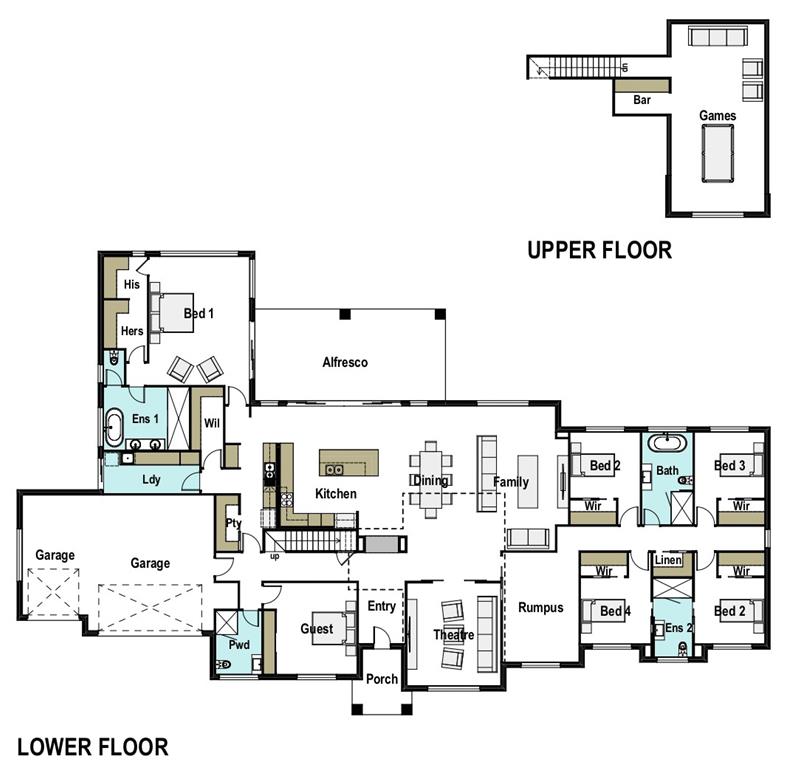 This design features 6 Bedrooms, 4 Bathrooms, and a triple Garage. Most of the default rooms such as the Kitchen, Dining Area, Living Area, and the Bedrooms are located on the lower floor while more space for entertainment and leisure such as a bar and gaming area are located on the upper floor.

Despite being intended for larger homes, the totality of the Castle Rock Series is still compact and while it gives every person living in the house their own space, it is also effective in bringing its occupants together. Apart from that, this design is also one of the various designs that feature a special entrance for elders and PWDs.


Casuari

na (double storey, views, modern)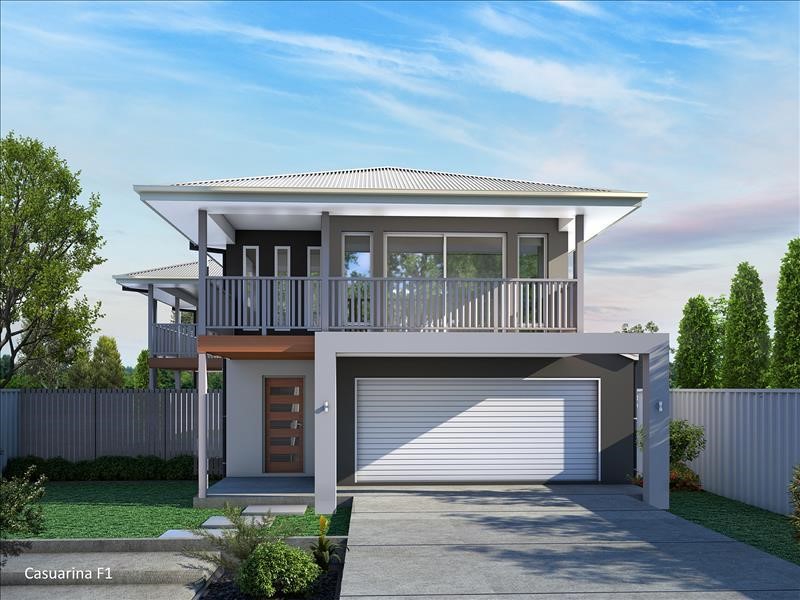 The Casuarina Series is the epitome of a modern home. It is a traditional two-storey home that has been cleverly tweaked by adding multiple covered outdoor living areas which has resulted in a Balcony wrapped around the front and a large covered Alfresco (with a Patio underneath) to the upper floor.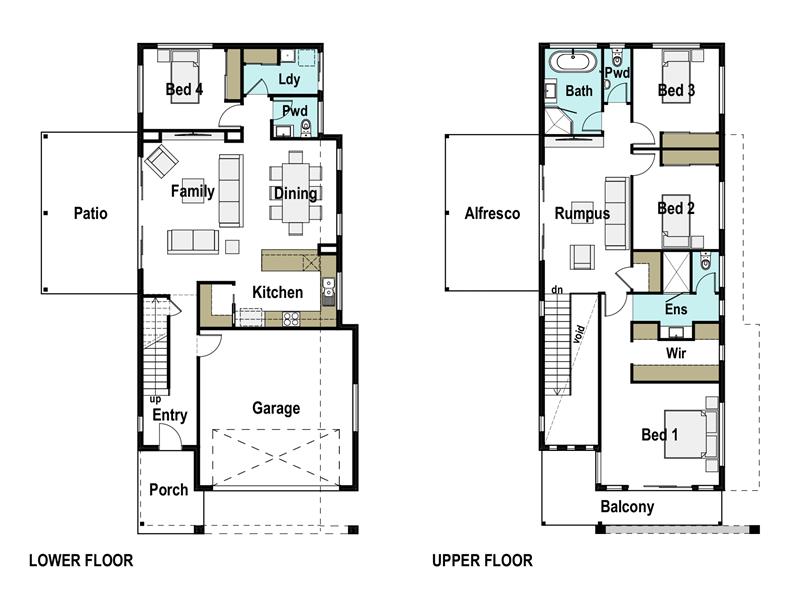 This design features 4 Bedrooms, 2 Bathrooms, and a double Garage. All the bedrooms are located in the rear lower floor of the home with direct access to the Powder but separated from the Family, Dining and Kitchen. From the Garage, there is a straight walk to the Kitchen making it easier to take the groceries from the car when it is parked in the double Garage.

A Void to the Entry creates a "wow" factor and contributes to a sense of openness as soon as you walk through the doors of the Casuarina Series. This design is perfect for those that seek the elegance of a traditional home with finesse for modern style.

Change Your World With The Right People
Your right decision does not stop with choosing to buy a land first. To be able to effectively follow through, you also have to make sure that you are working with the right people because proper collaboration is key to developing a smooth building journey.

Integrity New Homes Armidale is one of the trusted local builders in the area. We are dedicated to providing you with home designs that are dynamic and can be erected in any location that you choose.

The designs we have featured above are only some of what our team can offer. If you still feel like you want to keep searching for the right one, don't be too quick to whip out your car keys and start driving around several neighbour-hoods, take a look at our Design Library for even more options for you.