Most of us on the New England Tablelands around Armidale, Uralla, Guyra and Walcha have plenty of space to spread out and build that home of our dreams! While many people across Australian states do buy and build on a smaller lot, most lot sizes in regional country towns are bigger than the average suburban block, simply because we need the space for a shed and other things that often aren't necessary in the cities. There's often plenty of open space to place the home with the right North facing orientation and lots of reasons to use that space to build your new classic farmhouse dream home.
Your home will need lots of natural light and fresh air to ensure it's lovely to live in - enter the Integrity New Homes Acreage Design series of exceptional good home designs.
Australians love our outdoor alfresco with the modern convenience of the kitchen accessible by sliding glass doors. Careful thought to the floor plan and the Interior design of the home can ensure that it is not only perfect for your family right now, but it will still be perfect in ten or twenty years time as the family unit changes.
Integrity New Homes Uralla Walcha has some very innovative designs that have well planned spaces. The Genesis 355 is one such design that we love. It has been built and modified by hundreds of buyers across Australia, and is still one of our Favs! The FOUR living areas are the first winner items, along with the butlers pantry, and well designed alfresco, which allows you the option to screen it from the pesky flies!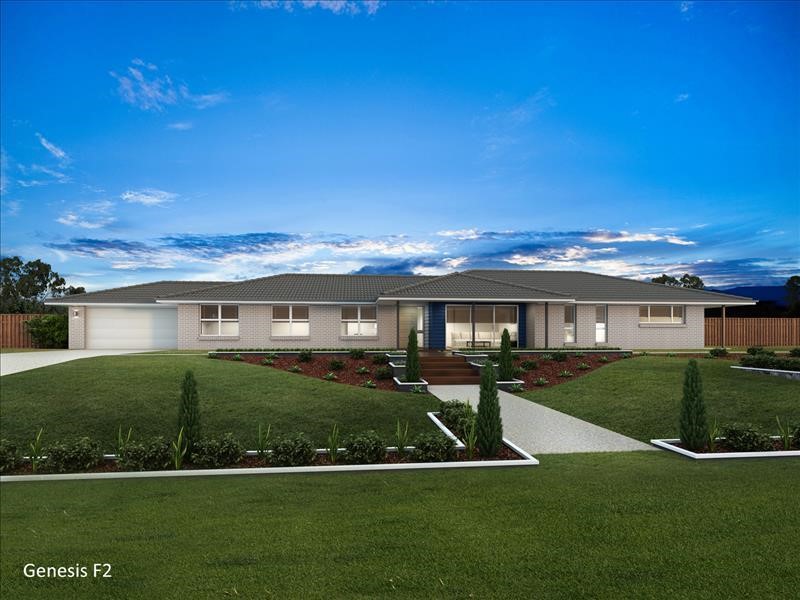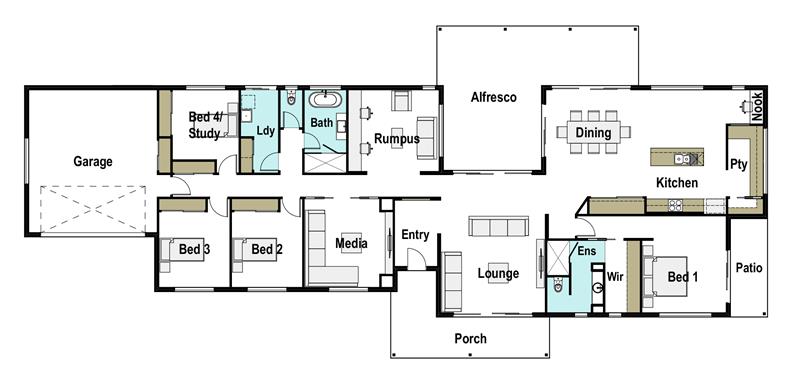 The Grand Series (as per the main photo of this article) and floor plan below, has been built many times over the years and so has evolved into a truly functional but simple design that won't break the budget. Liveable, functional and lovely, we know you will want to build this one. Optional facades allow for different looks, from Modern to Hamptons Style, to a classic brick home, Integrity New Homes has got it all covered for you.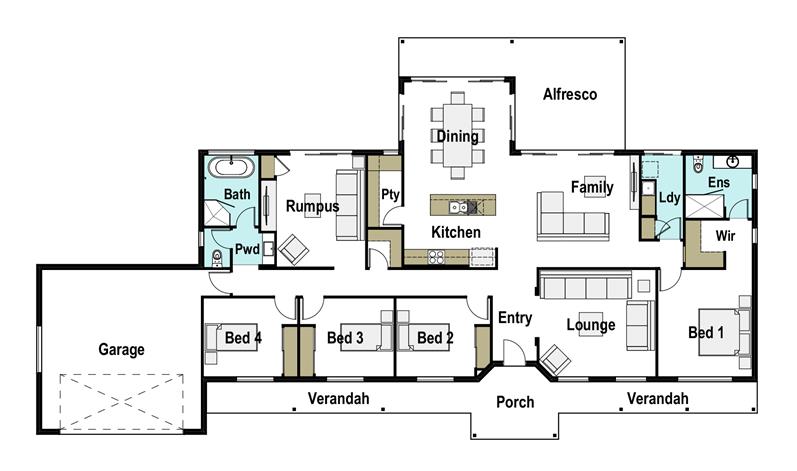 The Bishops Court 455 Floor plan boasts three separate entertainment spaces, as well as three garages, butlers pantry and plenty of storage spaces. We love the master bedroom suite, as it has a his and hers walk in robe, and very functional ensuite with sliding doors that open onto it's own patio area.
Such a lovely looking facade option here. Wouldn't this look great on your block?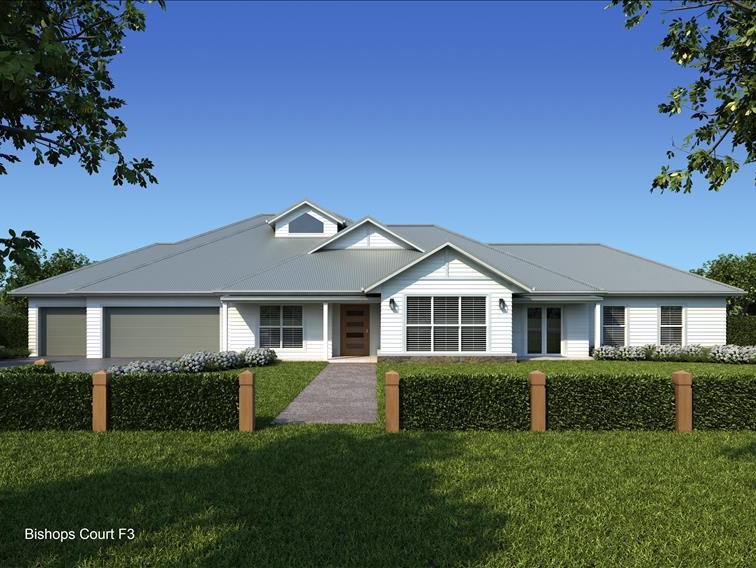 Our Castle Rock 525 is the dream home of all dream homes... a huge 525 square metres of space under the roof and every room, nook and cranny you would ever desire or need in a home... is right here in this incredible home. With 6 bedrooms, 4 bathrooms and 3 living areas, you could get lost!
Custom design is always an option with Integrity New Homes, so if none of the plans quite work for you, we can chop and change things so that you are happy and excited and you have made the home your own.