When building your new home, there is so much to consider, from design to the feature wall tiles in your bathroom, but there might be some factors you haven't considered. Have you thought about the benefits of using a local builder with a hands-on approach?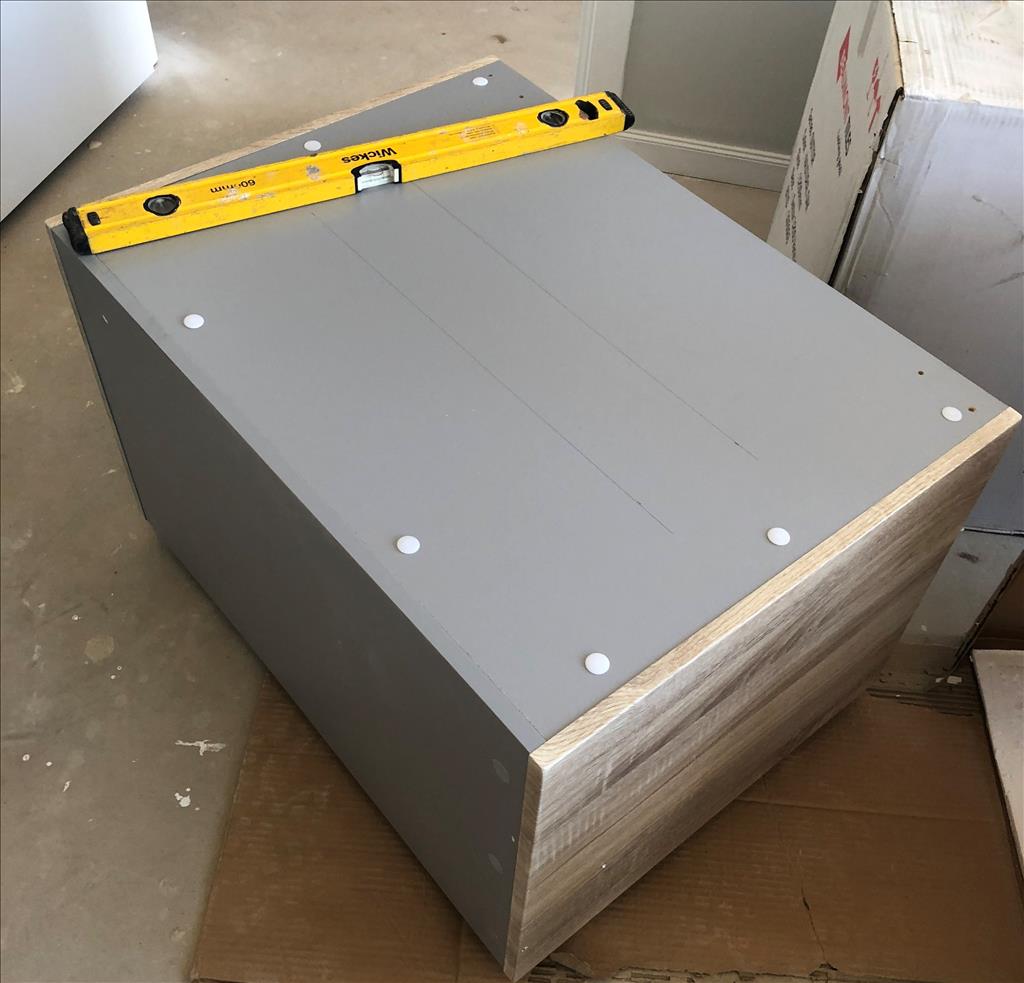 Installing a premium vanity unit to save time and keep the build progressing.
1. Oganisation
When it comes to building a new home, there is a lot that comes in to play and having someone that has experienced in their organisation skills is crucial. Imagine a tradie rocking up to the site with no materials, how can they work and get your new home built? That's where Integrity New Homes Adelaide South comes in, we manage this with both our systematisation (iGyro/iDule) and our people skills to make sure the materials are on-site, and the trades don't follow too far behind that.
2. Health and Safety

A clean and tidy site is a great way to keep everyone safe, yes we touched on-site fencing and SWIMS, which is excellent for health and safety, however having someone going to site to manage the conditions is better still. When we go to our new home build sites, we are doing multiple jobs, and one of these jobs is keeping the sites clean, so the trades, although try their best, can work harder on your new home.
3. Quality Control
Are you picky? If so, we don't blame you, because we are picky too. When we go out to your new home, we are checking with our own eyes to make sure your home looks attractive and is progressing the right way. Just a little bit of Integrity goes down nicely.
4. Filling in the Blanks
So what does this mean? It means we will go to the site and prepare things if we need it. We want your new home to be built on time so that you can move in, and if work needs to be completed before further action can start, we will step in. Work needing to be done can be a minor detail, for example hanging a vanity unit before tiling can start and the vanity unit can be plumbed in (see example above). Filling in the gaps is excellent service.
5. Meet the Builder
Lastly, having your on-site meeting is personal, and you may have many questions about your new home or see something that you may like to change. The licensed builder will meet you at your near future home to have a walkthrough. At Integrity New Homes Adelaide South, you are our client and not another number that gets past around.

So there you have it, five reasons to choose local and hands-on. If you liked this article, why not share it? Also remember to follow us on all our social media, see links to YouTube, Facebook and Instagram below, to not miss any updates.
- By Ryan at Integrity New Homes Adelaide South.