We start every morning at the office, replying to emails and scheduling the system (iGyro), with a coffee or tea, of course. Once we have completed those tasks, it's off to site; I mean sites.
As we are handing over the Windsor Gardens job very shortly, we were at the newly built home yesterday to finish off some last 'turnkey' products, for example, the in-ground clothesline and the Rheem continuous flow hot water boiler.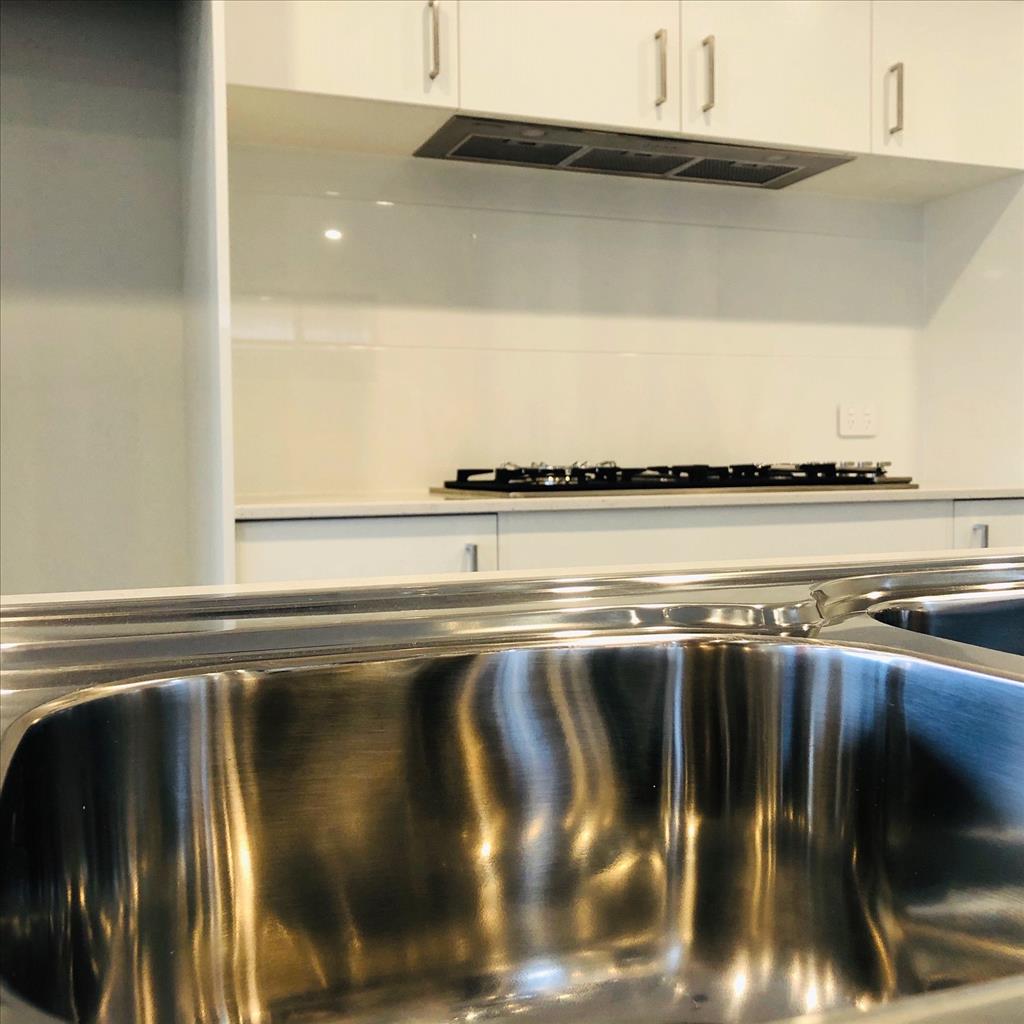 Brand new kitchen always looks so shiny!
All our new homes come with a recess box for the boiler, which is universal; we hit a snag. The boiler wasn't fitting on the bracket, and the plumber had to shoot off, so as we were there, the builder (Phil) set out to solve this puzzle.

I went inside to check over the floors for paint spots, this is normal and as we used to be in the renovation business years ago, I already quickly managed to scan the floors for specs and then carefully clean them off while maintaining the floors finish.
We build every home as if it was our own, and we aim to keep it that way regardless of scale; the licensed builder and director is always hands/eyes on.
The exterior of the home was looking great with Kikuyu turf filling all remaining spaces around the beautiful shifted stone concrete paths, even including the entire back garden. This home is completely move-in ready!
One of our significant suppliers is bunnings, which we visited yesterday to pick up some more concrete mix to finish the clothesline and another bag for the post box out the front.
We then travelled back to our Glenelg office to answer any emails and manage all of our social media pages, remember, we respond and deal with phone calls on-site to progress forward and keep the wheels in motion turning.
It is always nice to see a finished home in all its glory, as all the hard work trades have put in has paid off.
Looking for pictures and videos of this home? Check out our social media pages and we look forward to the next one.

- By Ryan at Integrity New Homes Adelaide South.