The heart of any home has to be the kitchen, especially with the large open plan designs, you have your living area, dining, alfresco and kitchen all in one place. Ovens are fundamental in any home, and we all love to trap in the flavour and keep the food tender.

Smeg Thermoseal ovens protect your cabinetry while keeping the flavour within the food. Thermoseal ovens have 20mm thick ceramic insulation, which is wrapped in protective foil sheeting, this seals in the heat protecting the surrounding cabinets from getting hot.

When the food creates steam, it is trapped within the Smeg Thermoseal oven, which retains flavour while your dinner is cooking, but if your food has high water content, Venturi technology expells the steam into the cooling system to avoid condensation build up. The Venturi technology deodorises the steam before releasing it into the cooling system.

The unique cooling system with a 22 blade fan doesn't allow cool air to travel in the cavity but around the cavity before going through the panes of glass in the door.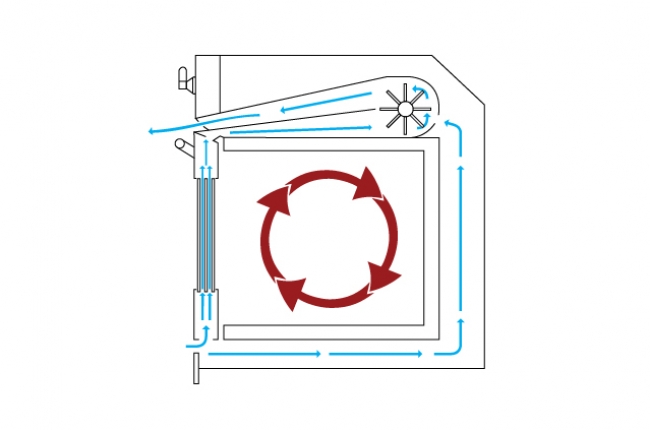 Cooking with a Smeg Thermoseal oven will impress your guests with excellent flavour retention. Thermoseal also means you can cook more efficiently as the heat is not escaping thanks to the fantastic insulation. These ovens prevent food from drying out and also traps in food juiciness.

You can upgrade to one of these innovative ovens during your new home process; they are great if you want a larger 900mm wide cooker for more substantial meals. These Thermoseal ovens are electric, but there are freestanding Smeg gas ovens available. Remember to follow us on our social media to stay up to date with Integrity New Homes Adelaide South.