I want to start with saying that after enduring this winter here in Adelaide, but I was delighted with today's sun, beaming down on the grey Colorbond roof and reflecting off the Truecore steel frame; you will notice the deep blue reflections.
Today we started off, you would have seen if you are following our Facebook/Instagram story, installing our Dowell windows to progress the bricklaying process. If we didn't install the windows, we would be holding up the job leading to a displeased client, which we don't want to see. We care about our clients.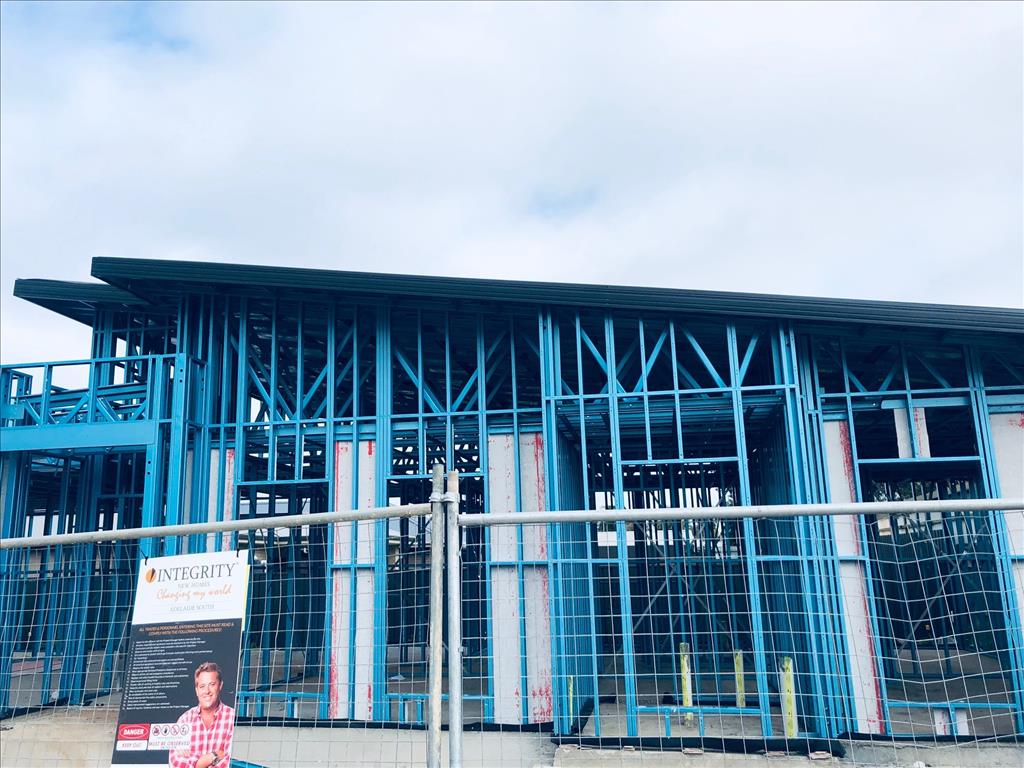 Truecore frame - This is why you use Colorbond & Truecore.


As you can see from the picture above, this home has a skillion roof, with both James Hardie cladding and PGH brickwork. The inside of the home has some amazing custom features as well (I will explain in another blog).

We installed five (5) windows at the rear of our new home, in the West Torrens area. So, what would have happened today if we didn't install these windows?

The job would stop, plain and simple. No one likes an empty work site. Building a new home is like a factory, with a handcrafted end product.

Now it's off to site, another site to complete some final tasks. The home has an excellent finish; we are still scanning the home for final touches because we want all our homes to be as good as if it was our own (Phil believes in this).

We shot a Youtube video through the home (yet to be uploaded), which is a walk through the home, in 4k footage. You wouldn't expect a builder to expose their work as much, but we encourage you to view our work. You can arrange an onsite meeting - call 1300 886 793. We look forward to it!

- By Ryan at Integrity New Homes Adelaide South.