When it comes to the planning and building your new custom designed home in the Cairns region, it opens a Pandora's box of endless options for you to decide from. Of course there is the most fundamental question of whether to build or not to build but it certainly does not stop there. As you go along, you will have to encounter more questions like;

What room colour combinations do you want for the bedroom?

What kitchen layout do you prefer?

What type of fixtures do you want to provide general ambient indoor lighting for the living room?

But before you go ahead and whip up your construction and interior design magazines, we believe that the next most important decision that needs to be settled is to choose the perfect partner for your home building journey.

Here are some key things to consider when looking for the right home builder to manage your next big build:

Credentials - A great way to find out how effective a builder is to get a sense of their overall workmanship. Do your research and try to assess their professional builder page that showcases their years of experience and their client testimonials. Also, do not hesitate to ask them directly about anything else that you feel like you would like to know before you commit to the task.

Home style and preferences - Most trusted and established builders already have websites that showcase their home designs so if you have a particular type of home in mind, see if there is a finished design within the builder's portfolio that meets your needs. Most of these designs are also customisable and can be tailored to meet your needs.

Location - There are many advantages when you decide to partner with a local builder. Choosing a home builder will make it easier to communicate with than national builders. This makes the whole process of building a house less stressful and more enjoyable. This will also enable you to be more acquainted with the community as well.

Communication - In everything, communication is always key, that is why it is important to partner with a home builder that keeps in regular contact with their clients throughout the building process. Know that you can always ask questions at any stage so you're aware of everything that's happening on site during the build.


Build with Integrity Homes Cairns
Building your home will not only require finding a home design that perfectly suits your needs, but you will need the right builder who can materialise your vision. With an impressive history in local construction, we at Integrity New Homes Cairns are more than ready to help make your dream home a reality.

Since building a home requires a lot of decisions and next steps, it is only reasonable to involve large numbers of tradespeople, but more importantly, for these people to keep clients aware of what is going on with their home every step of the way. Regular, timely and relevant communication between the client and the builder is critical to the successful construction of a new home. This is one of the key approaches which sets Integrity New Homes Cairns apart, after all, our homes are built by tradespeople not robots.

We are focused on our clients which is why we have a limited production volume of 15 homes per year to be able maintain close and effective communication with you. We have the Integrity Communication Guarantee in which Integrity New Homes Cairns commits to communicate with each client every 14 days from the time of paying the initial preliminary services fee until handover of their home. This commitment has been positively accepted by our clients and the market in general.

Worlds We Helped Transform
More than the uncompromising structure and fine architecture, Integrity New Homes Cairns value your lifestyle. Our team will continually strive to provide comfort, safety, and security to you and your family.

Join families like:

Amrik Singh and Family in Innisfail

Kamal Deep Singh, a custom designed home in Edmonton

Ralph and Dorothy, a custom home in Redlynch

Daulat Singh Panwar and Family in Earlville

These families started with a dream, just like you, and now they are living it. Each and every home that was handed over to these families reflect their identity and lifestyle. Their new homes, whether it may be pre-built or custom built, provide the sense of solace, familiarity, and safety that a homeowner craves.

If you have been widely inspired by these families and individuals to start planning your own home building journey, Integrity Homes Cairns have released some of our proudly made designs that you might like and eventually consider:


Madrid Series

Designed for narrow blocks, the single-storey Madrid series provides a functional three-Bedroom design with a single Garage.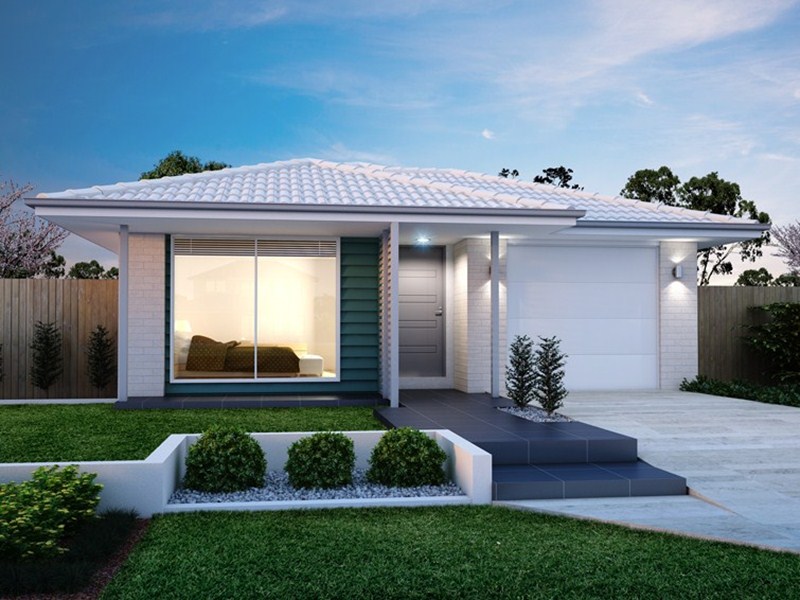 Bed 1 has an Ensuite and Walk-In-Robe (WIR) while Bed 2 and Bed 3 are located directly opposite the Bathroom and Laundry. The Kitchen, Meals and Dining are all open and located to the rear with direct access via sliding glass doors to the covered Alfresco.

This is a very cost-effective free-standing home, which is very liveable and offers an easy maintenance option for empty nesters and first home buyers. It has also been popular with investors, some of whom have opted to add detached granny flats to the rear to maximise investment return.

There is also the option of removing the eave from the single Garage making it suitable for "zero-boundary" lot sites.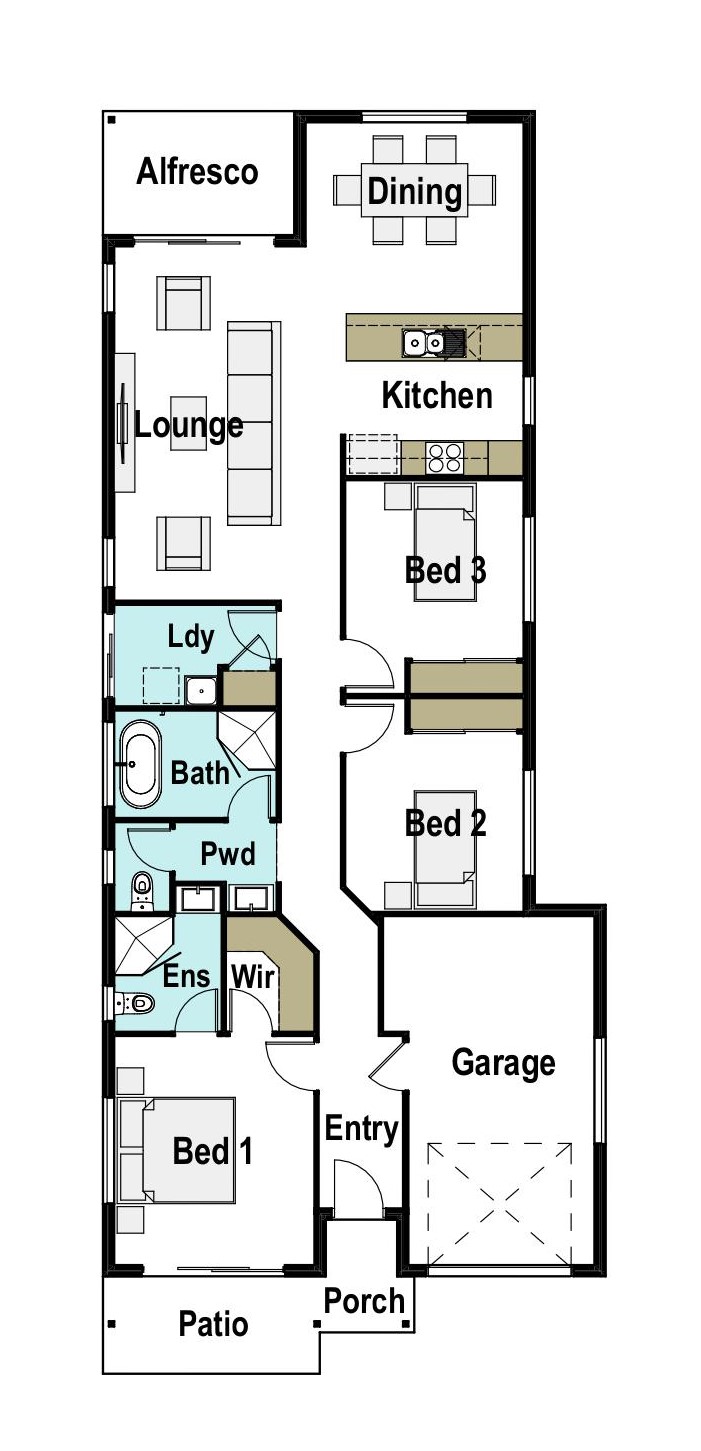 Saltwater Series
Any of the Saltwater designs look particularly cutting edge in the optional skillion facade finish, but as with any Integrity New Homes design, it is possible to customise this home to suit personal taste, lifestyle and circumstances. This flexible approach is one of the reasons Integrity New Homes continues to be successful.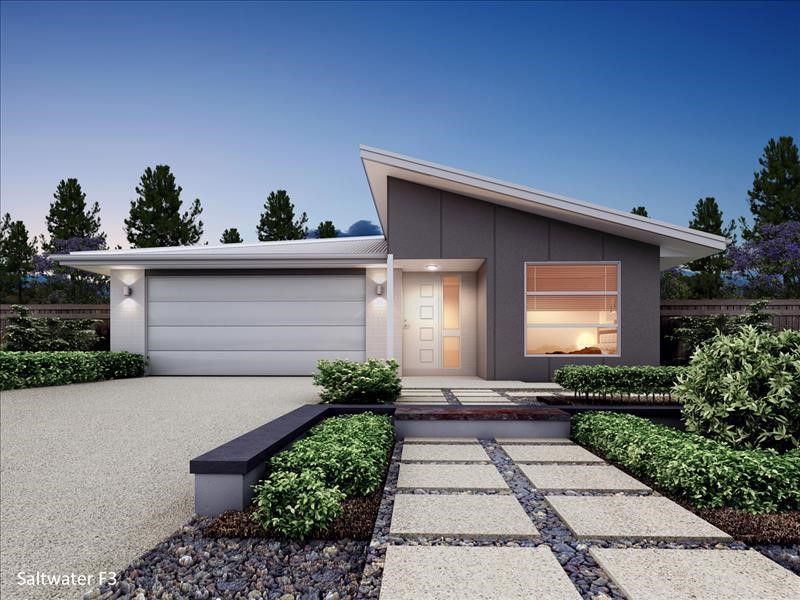 Whether building on a flat block or a challenging site, the sales and design teams genuinely try to put forward design solutions which overcome problems, are functional and in tune with client requirements.

The Saltwater series delivers a four-Bedroom home (or three-Bedrooms plus Study) with open plan Kitchen, Dining and Lounge with Walk-InPantry (WIP), separate WC and Bathroom, as well as an Ensuite and Walk-In-Robe (WIR) to Bed 1. The Saltwater 200, Saltwater 235 and Saltwater 265 all have a Rumpus and very similar layouts but providing greater floor space as you move up the series – all designed to suit the needs of new home-owners and people with differing lifestyles.

The Laundry is located within the double Garage of the Saltwater 190 but has a dedicated space within the home in the rest of the Saltwater designs. All the series feature an Alfresco (of varying sizes) covered by the main roofline which creates a wonderful relaxing outdoor area to the rear/side of the home. It is a perfect shaded location for summer barbeques or enjoying a spring meal outdoors.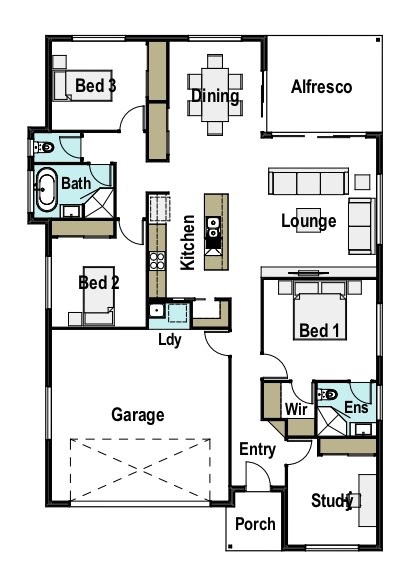 It is the quality of the finishes and the craftsmanship that separates Integrity New Homes Cairns from its competitors. Our homes stand the test of time and provide a noticeable point of difference from most current homes.

If you wish to have access to all of our home designs, don't forget to check out our magazine - for free!

Your Home Building Partner

It is the quality of the finishes and the craftsmanship that separates us from our competitors. Our homes stand the test of time and provide a noticeable point of difference from most current homes. We at Integrity New Homes Cairns, provide a great peace-of-mind and overcoming concerns many new homeowners have about the longevity of their home.