Award-Winning Home Builders in Torquay
Building a home is the epitome of self-expression. After all, your home is a reflection of your lifestyle, taste and personality. At INH Surf Coast Design, our home builders in Torquay understand how to design and build a unique home for each of our clients.
In addition to bringing a seamless transition between the outdoors and the indoors, our homes are designed around your block of land, around the local clime and to suit your family's specific lifestyle requirements.
Our team of designers and architects in Torquay put their passion for design and meticulous detail to build a new home.
Our proven design process combined with the skills of our estimators, building designers, interior designers and builders ensures building your new home is a hassle-free and a joyful experience from start to finish.
We love every bit of what we do and it shows in every inch and every corner of every home we build. We are sure you will agree with the hundreds of happy families that have entrusted our Torquay builders to build their dream home.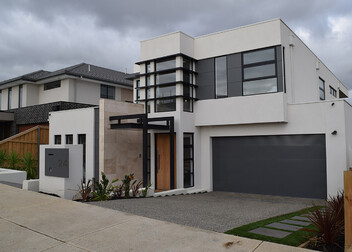 Our Experience
The architects and home builders at Integrity New Homes Surf Coast have extensive experience designing and building homes and developments. As residential design specialists, we offer a unique approach to designing and building modern homes, which ring true with the natural environment whilst providing you with natural, year-round comfort.
Our cost management system and in-house design ensure every aspect of the home design is brought together for a seamless experience and the best results for our clients. When you bring together the vision of innovative designers with a fantastic team of home builders, the end result is a true masterpiece of a home. And that's what we promise to deliver to each of our clients.
The Integrity New Homes Surf Coast Design Difference
Local Perspective – As locals, we are absolutely familiar with Torquay's landscapes, lifestyles and climate.
Craftsmanship – We take great pride in our reputation for building quality homes using finest materials and techniques.
Cutting-Edge Architecture – We are known for our innovative designs that infuse the best of architectural flair with quality finishes.
Transparency – We ensure transparency at every step of the home building process to maintain the trust of our clients.
Personalised Service – We wholeheartedly believe that great results can be only achieved through prompt communication and customised service.
Contact Us Today for a Consultation
To discuss your project and to understand the cost of building your dream home, we invite you to schedule a consultation with one of our building consultants. We will take the time to understand your requirements and discuss your options to help you choose a solution that best suits you. We will then estimate the cost of building your new home, whilst explaining all the aspects that go into it.
Simply complete our contact form or call 1300 886 793.