The Power of Home Zones - Why does more than one living area increases your home's livability?

With places like Tamworth attracting more and more people each year and the flow on this has for places like Inverell and the surrounding areas we are seeing more and more homes being built with flexibility and functionality at the forefront of the decision-making process.

As more time is being spent at home we continue to see an increase of lifestyle aware people make decisions based on creating a home to suit the now and tomorrow.
Attentiveness is increasing to build homes with flexibility. This aims to accommodate the idea of hosting different areas for different purposes.

Welcome, Home Zones.

The home zone is a term we are starting to use to help communicate to new home buyers when looking to build a standard or custom home. Does your home have the space to host different environments at the same time?

You have the opportunity when building new to see how your home will be lived in not just for the now, but for 5, 10 and 20 years into the future.

Can you balance a relaxed lifestyle without reducing fun and play? Does your home accommodate options for intimacy and celebration to co-exist simultaneously?

These personal and important questions should be asked when deciding what your future home will look, feel and function like.

We know that Tamworth and Inverell have their specific look and feel when it comes to building new homes which is why we have taken the time to select three standard design homes with think encompass the function of Home Zones.

Avoca 235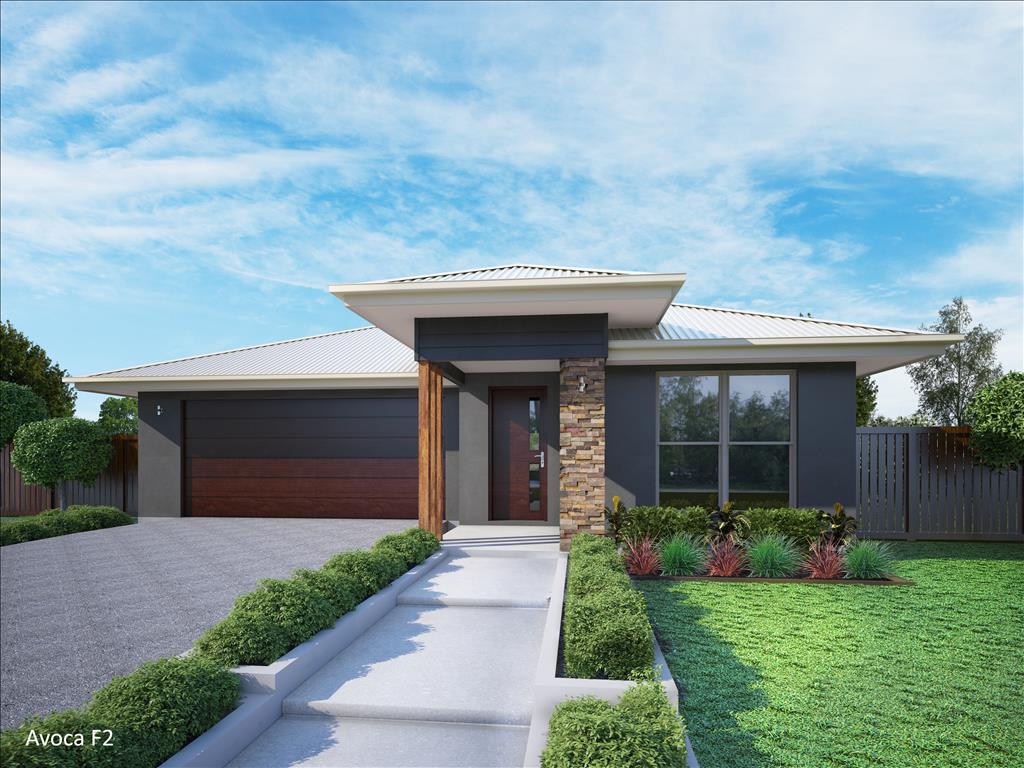 The Avoca 235 is the perfect family home for those in the New England who are close to town and on a smaller portion of land, or for the family building on a budget.

This four-bedroom home includes two living spaces, one at the front and the open plan living area at the rear with an adjoining alfresco area.
The open plan living area with adjoining alfresco area allows for fantastic family times, entertaining and celebrating with friends whilst maximising on both indoor and outdoor areas.
The front lounge allows for a more intimate approach to living and is far enough away for a peaceful space as the play takes place to the rear of the home.



Paris 320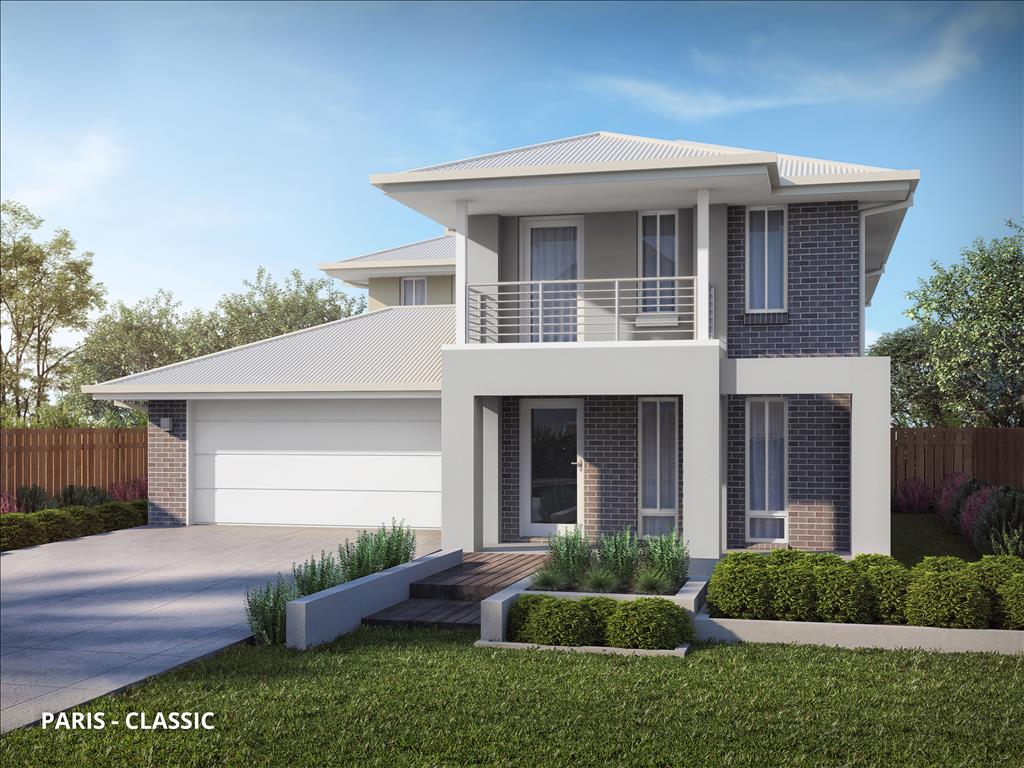 The Paris 320 is the ultimate in space when thinking about home zones.
The two-storey 4 bedroom home comes with a massive 4 separate living areas. This is the ultimate family home.
Upstairs hosts the four bedrooms, primary bathroom, ensuite bathroom and a large rumpus room. This space is perfect to keep just for the family and create intimate memories.
As you enter downstairs you will pass another fantastic feature, a study/home office that could transform into another bedroom if need be.
As we pass the study we come to the lounge area. This area would be perfect for conversations, creating a peaceful environment and having a space away from the play.
We head towards the rear of the downstairs section and come to the large open plan living area. This area is also coupled with an alfresco area making it perfect for entertaining.
Lastly, the Paris 320 also has a media room that sits on the rear of the open plan living area. Perfect for viewing movies and sports, this room can be equally intimate and social, depending on the occasion.


Genesis 355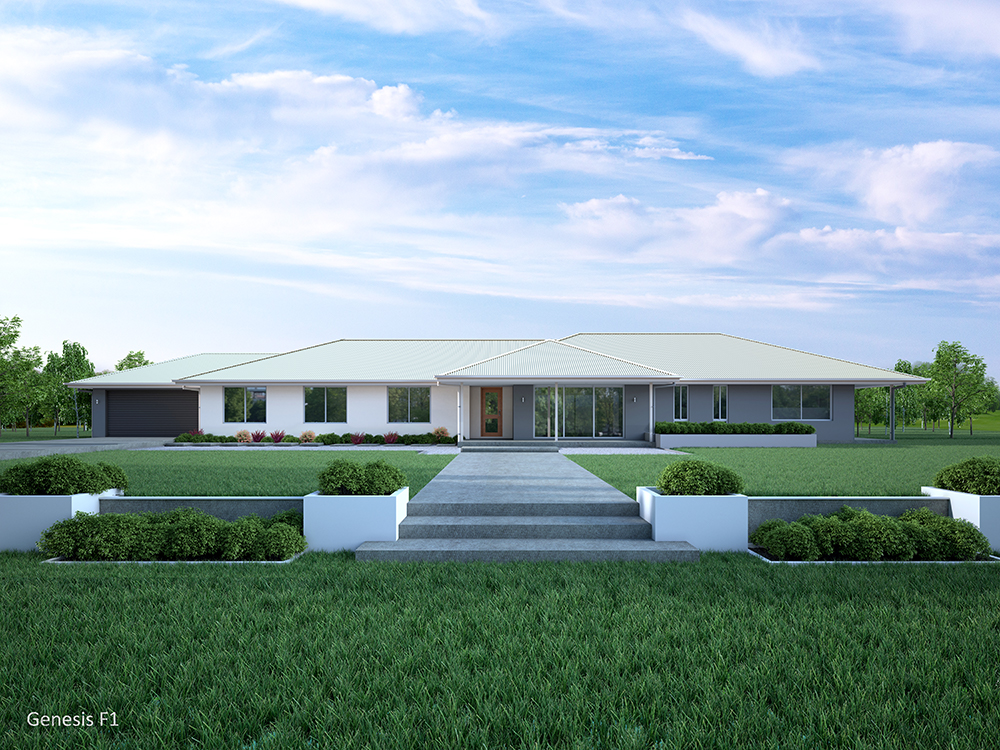 The Genesis 355 is the largest size within the Genesis range and really packs a punch in how it utilises its size and layout.
The four-bedroom home is a traditional long home and on the larger side of the acreage, homes that Integrity New Homes offers.
One unique aspect of the Genesis 355 is that it is one of the few designs that don't have an open plan living arrangement when it comes to the primary living space. Yet, the kitchen and dining area is still extremely spacious.
The primary lounge area sits in the centre of the home. It is large and perfect for entertaining as the alfresco sits opposite this room, making the area feel even larger.
The Rumpus and media rooms sit to the left of the primary lounge and allow for a more intimate setting for viewing and also allow for play to happen close to the bedrooms for the children.
There is more to this design than mentioned. If you have the land, the Genesis is a perfect home to build.
Looking to build in the New England area? Time to build your dream home in Tamworth or Inverell? Why not get in contact with us today to start the conversation?