Kitchen Renovations Brisbane

Cramped, cluttered or outdated, there's nothing that speaks more to the design faux pas of decades past than then kitchen.
You can spot the 60s, 70s, 80s and 90s a breathtaking mile away through every detail including the tile colours, cupboard handles and even drawer size.
Central to home life, the kitchen can be opened up to draw people in by removing obstacles. Dividing walls, lack of seating and narrow bench tops all inhibit kitchen functionality and hence its appeal.
Kitchen Renovations Breath Life Into An Old Home

By improving your kitchen's functionality in your existing property with a renovation you will effectively create the feel of a new home and potentially increase the livability and rental appeal of your home.

Doing what you can to extend your visual reach throughout the main living areas of the home from your kitchen makes this an inclusive space where people will want to gather together.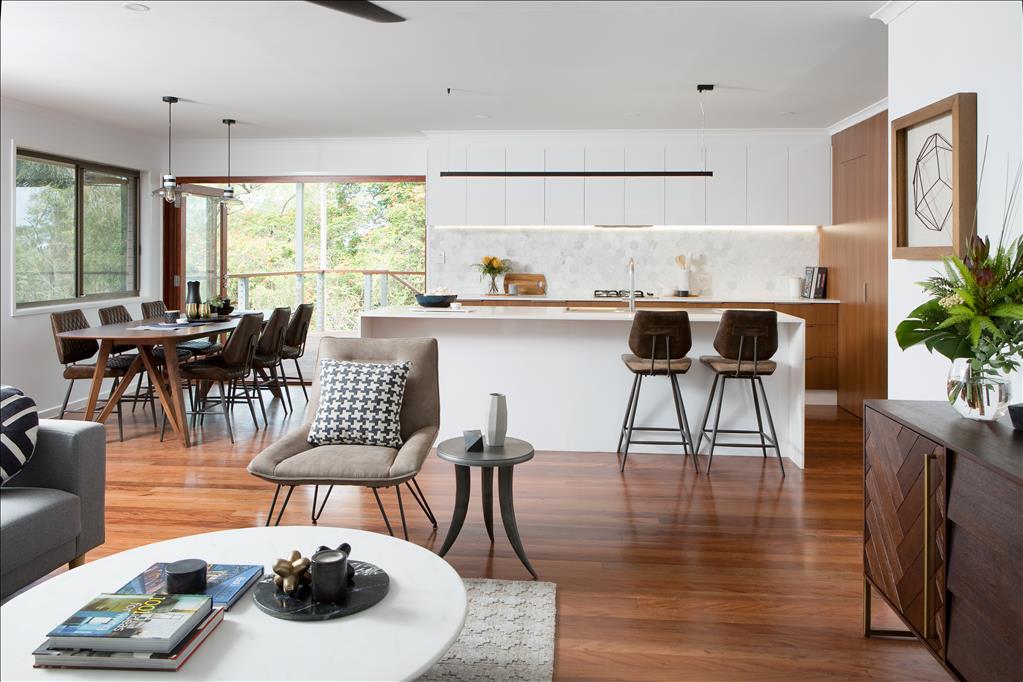 Planning and Designing A New Kitchen
We believe it is critical when delivering bespoke kitchen renovation services to approach you, our client with an open mind and to understand what you want to achieve with your new kitchen. We will provide advice and assistance in achieving this goal, finalising all the design work, pricing, council and contract elements needed to actually start building.
Project Managing A Kitchen Renovation In Brisbane

Our Integrity New Homes Brisbane kitchen renovations team are experienced and familiar with the different approaches required to complete a successful kitchen renovation with the ability problem solve on the run and to be able to think "outside of the box". In short INTEGRITY NEW HOMES BRISBANE excels at coming up with kitchen solutions and options which meet the needs of you, the home owner within the constraints of an existing dwelling. Every kitchen renovation project needs an experienced project manager to ensure quality finishes.
Why Choose Darren And His Team to Complete Your Kitchen Renovation?
Darren has been renovating and building residential properties since 2001 in Brisbane. He is licensed and industry-accredited and has a passion for seeing kitchen renovation projects through from start to finish. Detailed and polite, Darren has a strongly developed sense of customer service. Darren has a strongly developed sense of customer service, values timely relevant communication and loves repeat clients! He manages office and site activities carried out by a team of professional employees and trade contractors. Darren holds qualifications in Business, Construction and Project Management.
Call Darren and the team at Integrity New Homes Brisbane for your all your kitchen renovation enquiries. 1300 886 793 or use our contact form.