A BIG Thank you to James Hardie for sponsoring our Design Tour in Brisbane earlier this month. Clinton was a magnificent host, giving us a tour of their factory, the design centre and some display homes. If you haven't heard of their products check them out here.
Cyclone Debbie tried to dampen our spirits but we soldiered thru the wet weather filled with excitement to bring new products and new design ideas to our clients. After almost being washed away and almost every where being closed we found ourself at Char Cha Cha Restaurant in Brisbane where the staff looked after us and the food was fantastic.
Clinton took us to look at some Display Homes around Brisbane & the Gold Coast that have used James Hardie products in various ways, even indoors. Got a design question? Contact our in house designer and we may have a Hardies solution for you!
We are feeling fresh and full of great design ideas for our clients. To learn more about us get our Ebrochure here or follow us on instagram or facebook. See some of the photos from our tour below: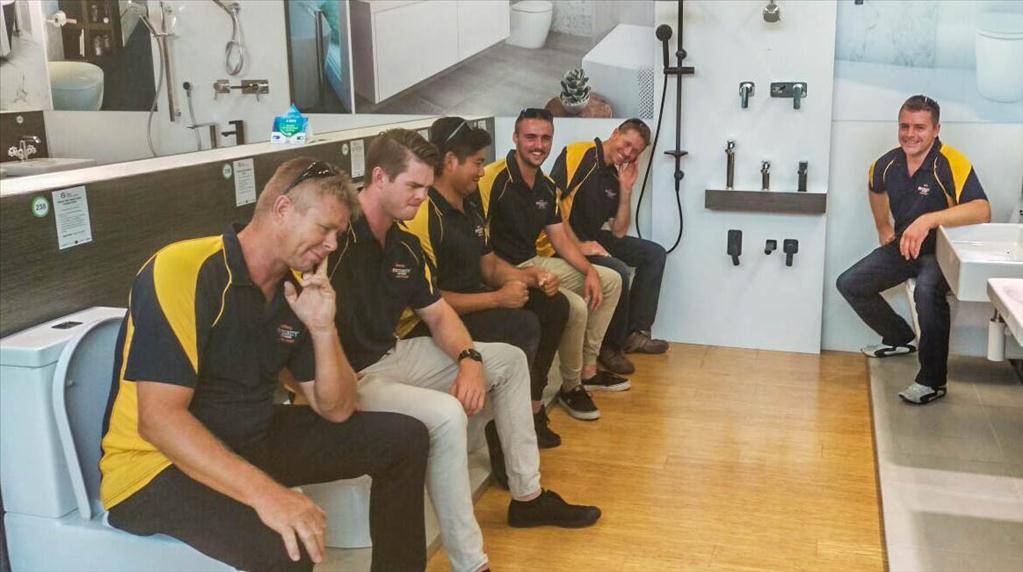 Quality Control at the Build & Design Centre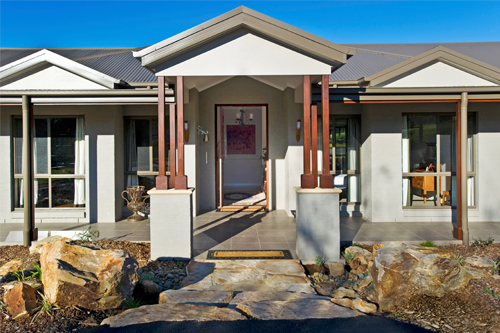 A variety of Hardie products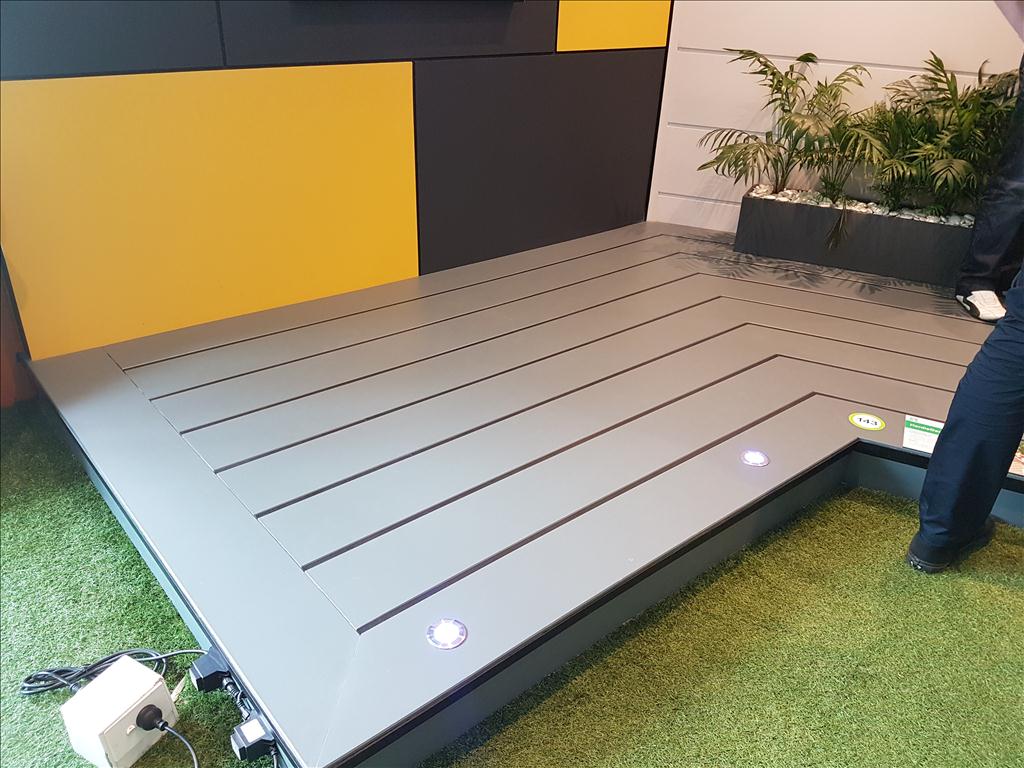 Hardie Deck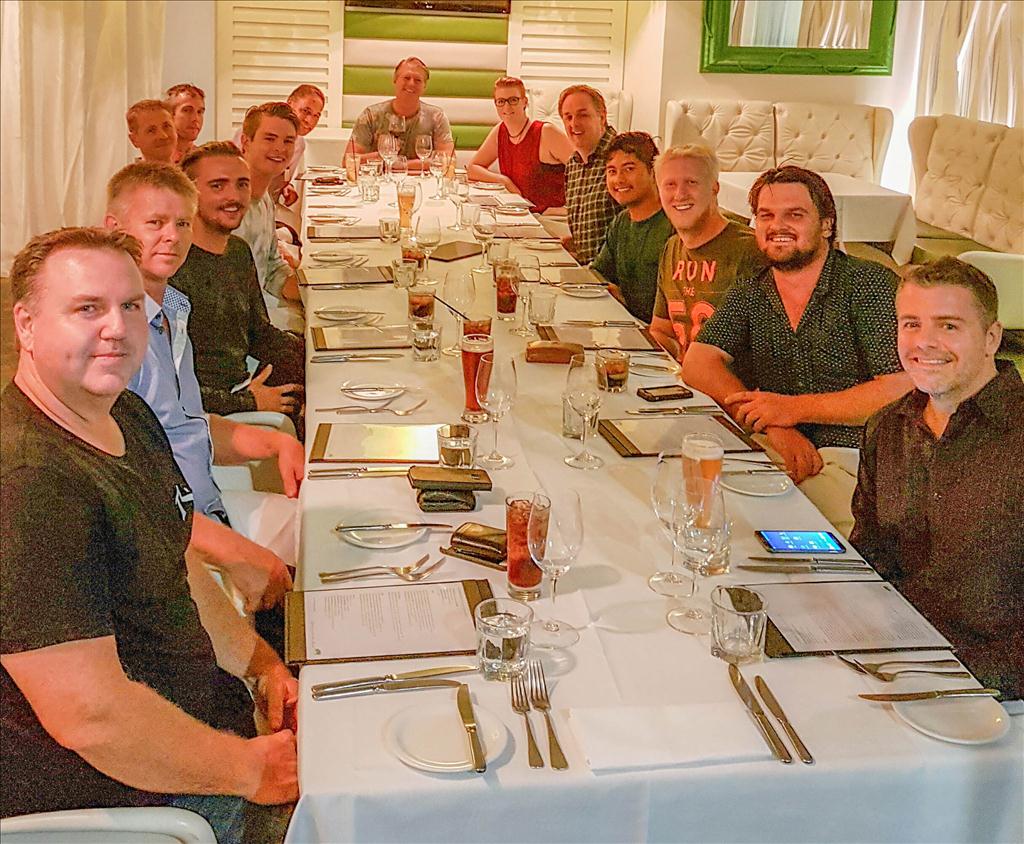 Dinner at Char Cha Cha in Brisbane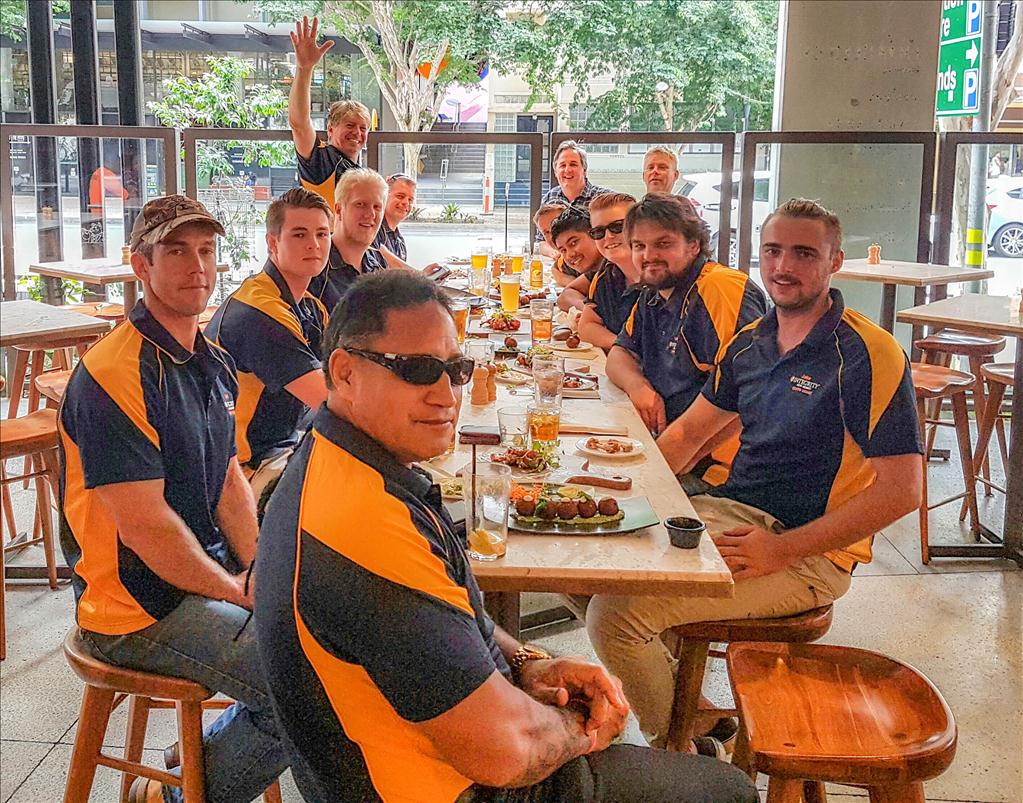 Lunch at the Pig & Whistle after visiting the Build & Design Centre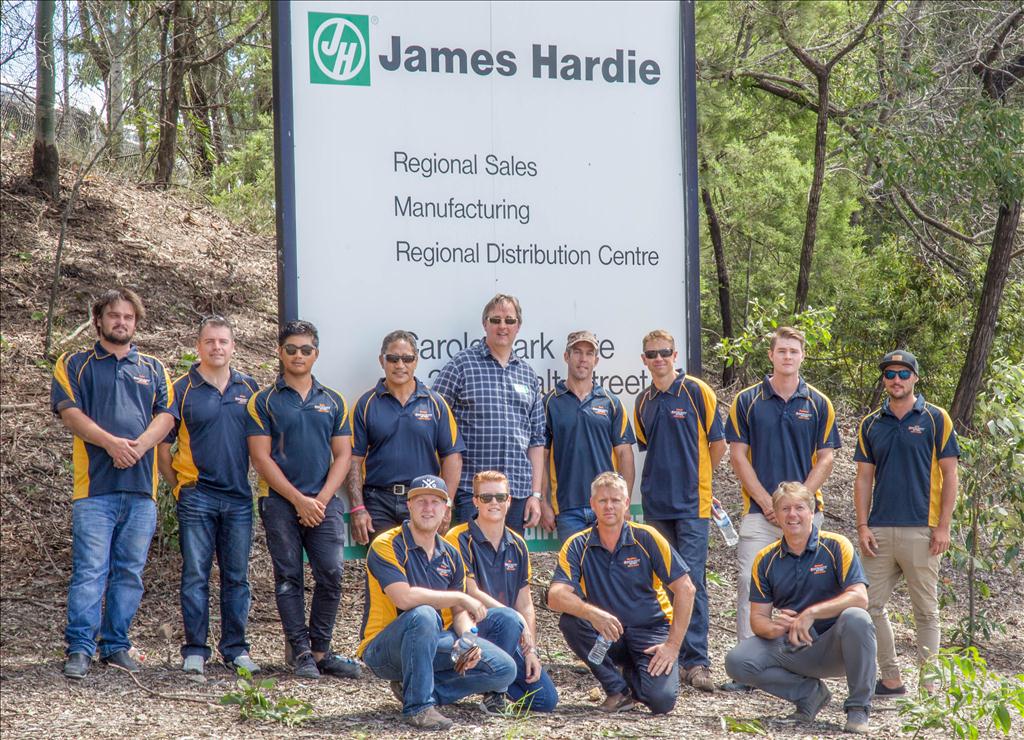 Team photo outside of the James Hardie Factory